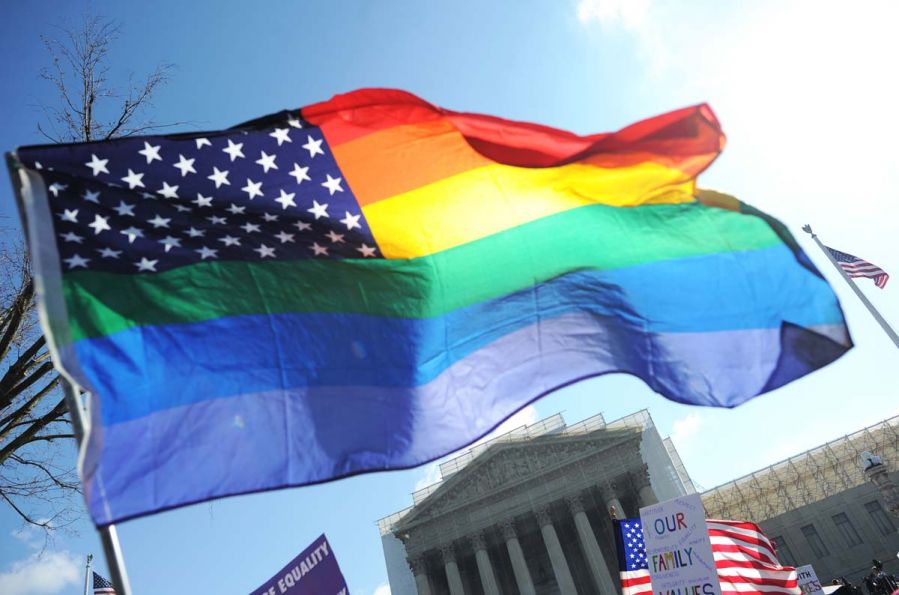 ---
In contrast to recent signals from the White House, statistics show that public support for gay marriage has been steadily increasing in recent years. Across America, people are more accepting of the LGBT community than ever before. And it's not just atheistic city-dwelling millennials driving this trend the rate of acceptance is up throughout society.
A recent study on same-sex marriage conducted by the Pew Research Center shows just how fast the tide has turned, and the numbers might surprise you. Notably, even conservative Christians are not exempt from the shifting sands of public opinion.
Gay Marriage, By the Numbers
Within the span of just a decade, there has been a dramatic reversal in public acceptance of gay marriage (see chart at right). In 2007, only 37 percent of Americans were in favor. 10 years later, and that number has climbed to 62 percent.
Religious divides do remain, but they are no longer as prominent as they once were. According to the study, a whopping 85 percent of non-religious Americans approve of gay marriage. As one might expect, support among Christians is much lower than that. However, it is steadily rising. One striking example: 35 percent of evangelical Protestants now support same-sex marriage. It may not seem like a lot, but in 2007 that number was just 14 percent meaning support has more than doubled in the past 10 years.
What's Causing the Shift?
This obviously begs the question: what's changed? For decades, Christianity has taught that homosexuality is a sin. This belief gave rise to all manner of treatments for the "condition" among them the highly controversial practice of conversion therapy.
There are plenty of Christians who still think in these terms, but it's clear which side has the momentum. Church leaders are changing their tones, as are their parishioners. Harsh rebukes and harmful treatments have been replaced by messages of tolerance and admonitions of cruelty.
A key factor driving this trend is younger Christians, who are generally more open to gay marriage than their older counterparts. For example, Pew's research shows that among have evangelical Protestants, age plays a huge factor in their opinions. 51% of evangelical millennials believe society should accept homosexuality, while only 33% of Baby Boomers and 20% of the Silent Generation believe the same.
Is the World Burning Yet?
Whether people approve of it or not, gay marriage has now been legal for over two years. So, how have things gone? Has the institution of marriage crumbled under the weight of all the "sinners" now taking their vows? Have our nation's children suffered permanent harm? Is society unraveling? These were just a few of the arguments made in opposition of same-sex marriage. Thankfully, we seem to have avoided these apocalyptic scenarios.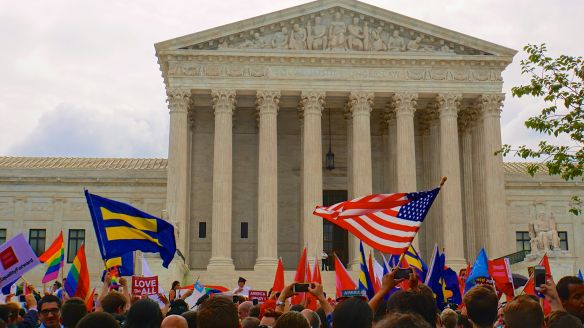 Perhaps that has also played a part in growing acceptance among Christians. Once it became clear that the fire-and-brimstone predictions were off the mark, some people may have decided it was better to live and let live.
Moving Forward
It seems clear which direction society is moving on this issue. However, there are plenty of interesting questions to consider. For example, how will we look back on this issue 30, 40, or 50 years from now? Will it be viewed similarly to the Civil Rights movement? Or differently?
What do you predict?