Starting Your Own Church
The Basics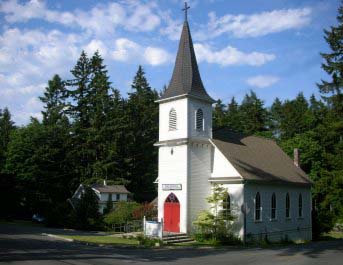 Starting your own church is a serious undertaking but one that offers many benefits to both body and soul. There is a lot of good information in the "Church and Nonprofit Tax and Financial Guide" released through Zondervan Publishing. If you are serious about starting your own church you need to purchase this book - it answers a lot of questions in a very concise and detailed manner that is also easy to follow. It is very important that you do this because there are some very important steps to take that will affect the legal status of your new church and if you do not take the proper steps up front, you will not be able to change or reverse the status of your church without a lot of time and money invested. The Universal Life Church Monastery cannot counsel you or offer legal advice or strategies though we can point you in the right direction and let you know, from experience, some of the best resources available to help you realize your goal. You will need an attorney to make sure that your documents are in order and appropriate for both your location and that fits your goals for your organization. We do recommend that you do most of the paperwork beforehand as this will save you an enormous amount of time and money with your attorney with the added benefit of knowing the legal structure of your organization from the ground up
Corporate Structuring
Some of the things you will need is a set of bylaws - the governing documents of your church. There are sample bylaws available to act as a framework from which you can adopt the clauses you deem appropriate - re-written to reflect your exact circumstances. You will also need a "belief statement" that outlines your religious belief systems and practices. You should also look at your states business/corporations website and get a copy of the appropriate incorporation documents. We recommend getting a few copies... one to read through thoroughly and get an understanding of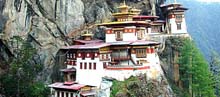 what each field means, and a couple of copies to practice on. These are not difficult documents to go through but again, it is really important for you to get this correct from the beginning, and present them to the attorney mostly completed so that you save money. You will also need to have a list of people who will serve as officers of your corporation - yes - churches are corporations, though they generally fall into the 501(c)(3) non-profit status category. Even under this status you will still need a board of directors to list with the incorporation.
Now onto some of the basic concepts that you need to think about when undertaking the building of your church:
Ask yourself the following questions:
What are your reasons for starting a church?
Will your new church be a full-time or part-time professional calling?
Is this a change to a more formal organization from an existing home-church scenario?
Will your church be active in fund-raising?
Will you be performing weddings, baptisms, funerals, or other services?
Will your church be involved in community outreach programs and support?
This is an introduction to some of the questions that you will be required to answer when you start the process of filling in the proper forms for forming your new church.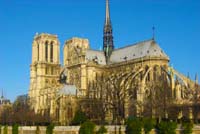 You need to determine if you are forming a basic ministry or a formal church corporation structure with plans for new building(s) to act as a base for your church. This all relates to corporate tax-exempt status. Some of the variables to consider are size of your church - the number of members that will attend and how many members you plan on attracting to/for your services. Remember that the appropriate corporation structure and formation is the foundation for your success.
Naming your church is an often overlooked but crucially important step. There is a big difference, legally, in determining whether your service will be a church or a ministry. A ministry can be something as simple as a regular gathering in a coffeehouse whereas a church has deeper legal requirements and benefits.
The Internal Revenue Service and your new Church
You need to get an Employer Identification Number (EIN). The Internal Revenue Service will issue you one once your paperwork is in order. You need to use the SS4 form from the IRS and the process is very simple - but you need to have your prior paperwork in order first. The SS4 form can be found at the Internal Revenue Service website or by visiting your local public library for a paper copy. There is a good resource to understand the EIN process and requirements online at the Employer ID Numbers help page. We recommend that you obtain an SS4 form and review it carefully to gain a full understanding of what you need to answer the questions.
After a formal and detailed review, call the IRS Business and Specialty Tax Line: 1-800-829-4933. They will assist you with any questions you may have, and clarify any of the fields that require an answer. One note - if you have gone through the formation steps above, you should not need any help with this process - you will know this information by heart. Once you have been issued your EIN (you will receive a formal document from the IRS within a few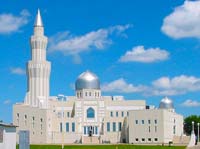 business days) keep it in your business formation file. Make several copies of these papers. You'll need to reference and provide this information often in the remaining steps - business bank accounts, and accounting all need it.
Opening a Business Bank Account: Here is what you will need to open an account in the name of your church or ministry: your Articles of Incorporation, Bylaws and Opening Resolutions or the company, EIN, Statement of Faith, and Statement of Beliefs, 501(c)(3) status certification (if you are planning on being tax-exempt), and funds for an opening balance. Not all banks require all items; some require more. The best practice is give your preferred financial services provider call, find out what they need to set up the account and set a meeting to accomplish everything at once.