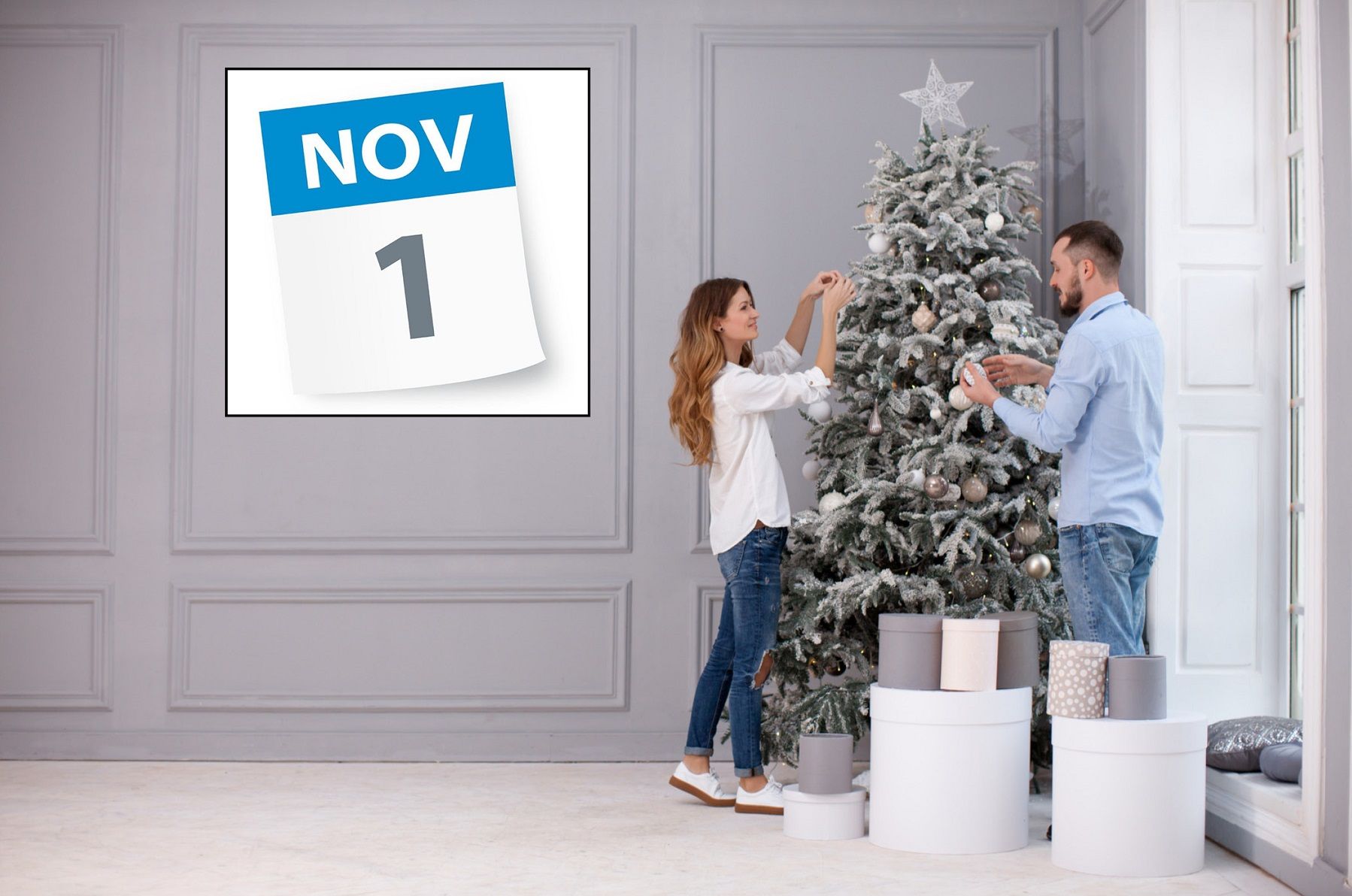 The following sermon was submitted by ULC minister Bethany Spencer. All ULC Ministers are invited to contribute their own sermons for consideration/publication. To submit a sermon, please email it to sermons@ulc.org.
---
As I was taking down my Halloween decorations a couple weeks ago, I decided to turn on the radio. That's when it happened. "All I Want for Christmas is You" by Mariah Carey came blaring across the room. I almost couldn't believe my ears… who decided this was okay?
Last time I checked the calendar, Christmas is scheduled for the end of December. It's not a pre-Thanksgiving holiday. And it's certainly not a right-after-Halloween celebration. And yet, it seems as though every year the "official start" of Christmas season comes a little bit earlier.
Am I the only one who thinks treating an important religious holiday like a presidential primary schedule – dragging it further and further forward to capitalize on being the first to start – detracts from the meaning of the day itself and the reason we're supposed to be celebrating?
I've never considered joining the military, but if a local militia was marching for the front lines of the War on Christmas I might just join them. 
Mariah Mania
Clearly, Mariah Carey fans don't see any problem with the status quo. The singer, and this earworm song of hers, are more popular than ever… and some corporate interests are eyeing it as a juicy opportunity to boost profits. McDonald's recently announced it's featuring a "Mariah Menu" full of Christmas deals for a limited time this holiday season.
There remain some brave heroes willing to put up a fight, though. A bar in Texas put a ban on playing "All I Want for Christmas is You" until December 1st, with a maximum one play per day after that. Someone posted about the policy on Twitter, and if you don't fully understand how strong this zeitgeist is, just look at the replies.
But Mariah Carey is just one example of how deep this push for an early Christmas goes.
O, So Soon?
Every year, Oprah publishes a "favorite things" list to give people holiday gift ideas. In 2019, it was released on November 8. Last year, on November 6. This year it was published the day after Halloween, November 1, earlier than ever before.
Do we really need to be buying Christmas gifts nearly two months before the day? Never too early to start spending money, is it? This creeping commercialization is taking over what ought to be a time for reflecting, giving back, and spending time with loved ones… not to mention celebrating the birth of Christ (for those of us who honor the religious aspects of this holiday).
The Future of Christmas: Spending?
Unfortunately, if you've been to the supermarket recently, you'll know that this battle may already be lost. Without fault, around this time each year, entire sections of shelves get a big Christmas makeover to display the latest and greatest Christmas décor items, seasonal gifts, and holiday treats.
The commercial parts of this supposedly-sacred holiday seem like they're here to stay. That is, so long as people keep spending money on Santa-themed doormats, Rudolph cookie trays, and whatever other items that Christmas-worshipping consumers will turn out their pocketbooks for.
Am I the only one who's sad to see Christmas become so ubiquitous, diluted of meaning, and commercialized to the point of exhaustion?