Among the religions of the world, Islam has the shortest creed: La ilaha illa Allah, Muhammad rasul Allah, "There is no god but Allah and Muhammad is Allah's Apostle." This creed is the very foundation of the Islamic religion. The entire system of Muslim theology, philosophy, and religious life is summed up in this creed. Monotheism is so fundamental to Islam that understanding the Islamic view of God will allow us to better understand Islam as a whole.
Here we will briefly relate the concept of Allah in orthodox Islam. First we will look at the significance of the word "Allah." Second, we will explain the nature and character of Allah as understood by orthodox Muslims. Third, we will look at the Islamic view of the relationship between Allah and the rest of of the world.
Meaning of "Allah"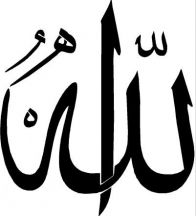 Allah is the personal name of God, and in Arabic means "the Divinity." Both Christians and Muslims believe in One supreme God and creator, and so when they refer to him, under whatever terms, they are referring to the same Being. Though the differences between Muslim and Christian understanding of God are far-reaching, but it would be a mistake to assume they don't have the same referent in mind.
The exact etymology of the word "Allah" is not certain, however we can be sure that the Arabs of pre-Islamic days knew of and acknowledged Allah's existence. Muhammad's own father bore the name Adb-Allah, "slave of God," indicating that Allah was known by that name prior to Islam.1
Muhammads contemporaries knew of a Supreme Being, but did not consider him to be the sole dominate lord. Instead, they had greater faith in lesser gods - the sons and daughters of Allah - who were believed to influence wars, harvests, and fertility. The negative form of the creed, "there is no god but Allah," is evidence that Muhammad's mission was not exclusively to proclaim God's existence, but rather to deny the existence of all lesser deities.2
The Nature of Allah
"He is God, The One and Only; God, the Eternal, Absolute; He begetteth not, Nor is He begotten; And there is none Like unto Him." This passage from sura 112 of the Qur'an was the cornerstone of Muhammad's message: the absolute unity and sovereignty of Allah. As one Muslim writer puts it: "In fact, Islam, like other religions before it in their original clarity and purity, is nothing other than the declaration of the Unity of God, and its message is a call to testify to this Unity."3
Besides Allah's great Oneness, Muslims attribute to Him all the noble names befitting a supreme holy god. He is all-knowing and all-wise. He is loving and far-sighted, and His mercy knows no bounds. Islamic tradition relates that there are ninety-nine names of Allah that describe his character. Among these aspects, Muslims place special emphasis on the following thirteen attributes: "Existence, Eternity, Perpetuity, Dissimilarity, Self-Sustenance, Unity, Might, Will, Knowledge, Life, Hearing, Sight and Speech."4
Allah, Man, and Creation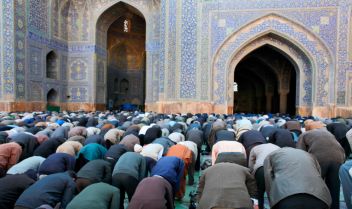 The relationship between Allah and Man as the same as a master and slave. Allah is the master who requires man to submit to him as an obedient slave. In Islam, there is no intimate relationship between Allah and Man (the exception being Islamic Sufism). As the sovereign master, Allah has transcendence and absolute lordship over all of creation. He expresses His lordship by sustaining and providing for His creation.
As the master, Allah is not unmerciful. The Qur'an states that Allah has inscribed for himself the rule of mercy (6:12), and that "[His] Mercy extendeth To all things" (7:156). Allah's creation of nature and man, and of nature for man, is his most primordial mercy. In addition to being merciful, Allah also shows love to his slaves, "If you love God, follow me, and God will love you and forgive your sins." However, "God does not love the unbelievers" (3:32).5
When a believer commits a sin and sincerely regrets it, Allah will forgive him if he repents in earnest. However, orthodox Islam holds that there is one sin that cannot be forgiven, shirk, or assigning partners to Allah. Assigning partners to Allah goes against the central creed of Islam, "There is no god but Allah..." The Qur'an declares "God forgiveth not [the sin of] joining other Gods with him" (4:116).
Further, since Allah is the supreme master and has absolute command over all things, nothing outside of his will ever occurs; all things happen as the result of his decree. A confession from the Al-Nasafi's creed states, "Both good things and evil things are the result of God's decree. It is the duty of every Muslim to believe this."6 Thus, "If [Allah] wishes to reject someone and put them to shame, then He will create sin in him. God creates all things, good and evil. God creates people as well as their actions: He created you as well as what you do (37:94)." 7
Summary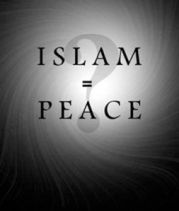 Islamic monotheism is a vast topic that cannot be fully treated in a short article; this was intended as a brief foray into the matter. In summary: Islamic belief holds that Allah is absolutely one, and as supreme master is in complete control of all things. He is self-existent and independent from the entire universe. He has many names that describe his characteristics, but not his ineffable essence. He is also merciful and loving towards those who believe in him. Nothing ever happens outside of his will, and he is the author of both good and evil.
An exploration into the theological presuppositions behind Islamic monotheism brings more questions than answers. Since orthodox Islam asserts that Allah is the author of both good and evil, and that Muslims have a duty to believe it, what does that mean concerning the extremists who use Islam to justify acts of pure evil? Is it Allah's will that innocent people be slaughtered in his name, or in "avenging" the name of a man who died thousands of years ago? Perhaps Allah wants to shame the extremists by creating sin in them. If so, why at the price of innocent blood? If Allah is truly a loving and merciful god, why is there so much enmity and hatred between the different sects of Islam, his alleged loyal believers? How is it possible that a merciful and loving god can be the author of such deplorable acts of evil?
Notes
Cragg, 37

Cragg, 37-38

Mahmud, 20.

Rauf, 4-5.

Goldziher, 24.

From the Al-Nasafi's creed cited by Cragg, 60-61.

Rippin and Knappert, 133.
Sources
Cragg, Kenneth. The Call of the Minaret. New York: Oxford University Press, 1964.
Goldziher, Ignaz Introduction to Islamic Theology and Law, trans. Andras and Ruth Hamori. Princeton, NJ: Princeton University Press, 1981.
Mahmud, Abdel Haleem, The Creed of Islam. World of Islam Festival Trust, 1978.
Rauf, Muhammad Abdul, Islam: Creed and Worship. Washington D.C.: The Islamic Center, 1974.
Rippin, Andrew, and Jan Knappert. Textual Sources for the study of Islam. Manchester: University Press, 1986.