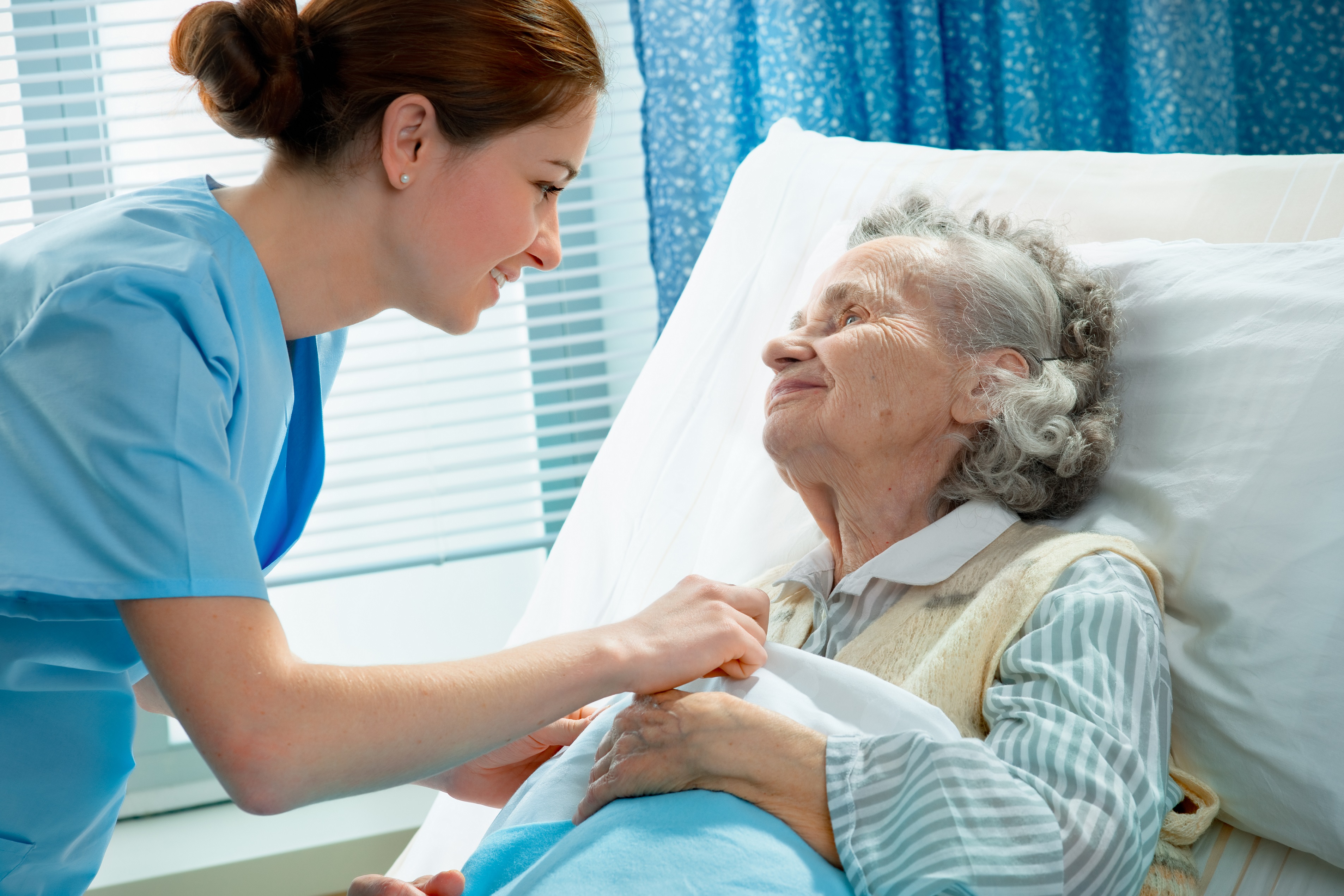 In a story that would not typically be newsworthy, an 88 year old woman died recently due to old age. Ten years after her husband's passing, she laid in the same bed that he took his last breath in. Her small frame vanished into the large oak bed, but the company of her children and grandchildren huddled around her helped fill the emptiness of the room. They sang songs that she'd remember and tried to speak of things that she could still comprehend. Money and bills were pushed aside for her last hours, while they reminisced with the woman as she slipped away.
A Tragic Secret
But that loving family was keeping a secret from the dying woman: her eldest daughter, who lived some 3000 miles away on a different coast, had passed away three weeks before from cancer, surrounded by her own children in a not-so-well lit hospital room that smelled of Lysol and latex glove. The daughter passed away with tubes in her body, plugged into machines that couldn't do enough for her after all.
The family as a whole decided that, for the sake of the 88 year old mother who didn't know any different anyway, there was no need for her to know of her daughter's passing on the other coast. If anything, they argue, it would just make the last three weeks of her life filled with sadness when it could have been, and ultimately was, filled with songs and food from her childhood.
Family Discretion
Quite recently, a profile of hospice workers in The New Yorker presented a similar scenario: They documented instances in which caregivers across the country are asked by the families of their patients to avoid telling their patients themselves about potentially painful diagnoses, believing that knowing that a person was gravely ill and had little time left would only speed their passing and make it more uncomfortable. In fact, in some countries like China, it is relatively common for doctors to insist on giving test results or other health information about a seriously ill patient to a family member, to let them decide when, how, or if to share the information.This way, the families can decide whether or not to tell their loved one of the news or let them live out their days in a blind bliss.
Right vs. Wrong
But is this the right thing to do? Is it ever right to withhold serious health information from a dying individual? Should a dying mother know that there's been a tragedy in her family? We talk a lot about white lies, but what about "white secrets? Is keeping a secret that cannot directly hurt someone else if they never found out the right thing to do?
And where do we draw the line? Questions of health aside Imagine a husband cheats on his spouse a single time, and there are seemingly no repercussions that could hurt his significant other if they didn't find out, should he really tell him or her for the sake of honesty?
We've been thinking a lot lately about what is right and what is wrong. Far too often, that line is not as distinct as we'd like. Many of the most difficult things that we'll be asked to do in our lives involve navigating the grey area that lies between. Have you ever faced a situation like this, having to decide whether or not to divulge something to a loved one? How did you handle it?