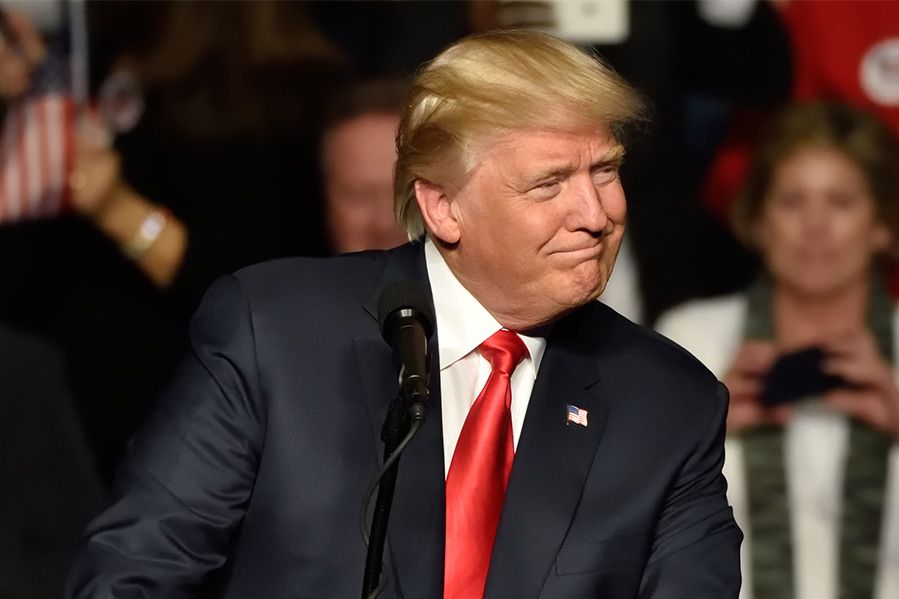 ---
President Trump drew swift condemnation across much of social media for his recent remarks about Hispanic gang members that illegally enter the United States. During a roundtable discussion on immigration at the White House yesterday, Trump responded to a question about the notoriously violent gang known as MS-13 by saying:
"We have people coming into the country, or trying to come in - and we're stopping a lot of them - but we're taking people out of the country. You wouldn't believe how bad these people are. These aren't people. These are animals. And we're taking them out of the country at a level and at a rate that's never happened before."
Although some media outlets were criticized for taking the president's comments out of context, many thought it was still immoral to refer to anyone as "animals" - criminal or not. Some of the strongest online condemnation came from a Jesuit priest named James Martin:
To be clear, even members of MS-13 are not "animals." Every human being has dignity, even the worst criminals, even murderers. The main danger of the "animal" language is that it begins with criminals, and then is applied to entire classes of people (i.e., migrants, Tutsi, Jews).

James Martin, SJ (@JamesMartinSJ) May 17, 2018 However, others disagreed, claiming that the president was completely entitled to call them animals. They point out that MS-13 is known for carrying out horrific and barbaric acts of violence, and is heavily involved in child trafficking. Why should we not take a hard stance when it comes to getting these people out of the country? They ask. And if that type of behavior doesn't justify the label of "animal," what does?
How Should We Treat Others?
The topic sparked intense as people argued over whether the comments were entirely appropriate, perhaps accurate but ill-thought out, or even racist and dehumanizing. Among the usual nasty taunts and petty insults that characterize the fraught landscape of social media, there were some interesting conversations taking place. For example, in one thread of replies to James Martin's tweet we found a good-faith argument between two people that appear to disagree:
Jesus did indeed teach us to love others - even the lowest among us. Do those teachings have limits, or do they represent eternal principles that must never be violated?
**Let us know where you stand.
**