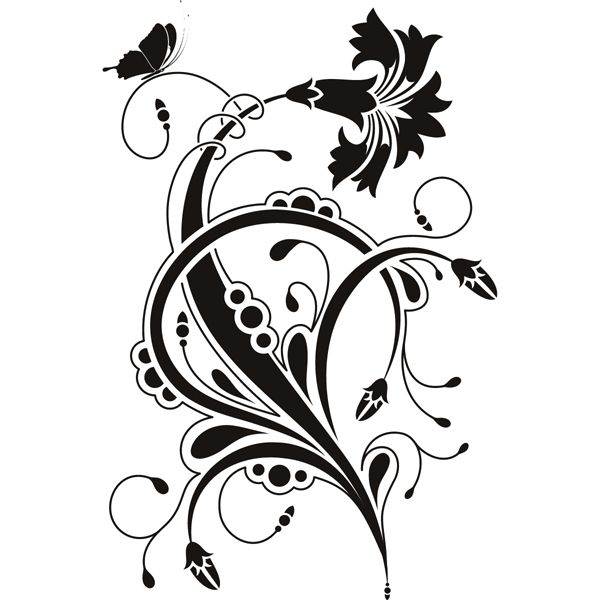 "I offer you my solemn vow to be your faithful partner in sickness and in health, in good times and in bad, and in joy as well as in sorrow. I promise to love you and to cherish you for as long as we both shall live."
These words are spoken in some shape or form in weddings across the United States. The most common type of wedding is the traditional, formal, religious wedding. Many couples choose to get married in some kind of church. This is because religion, especially Christianity, had a large influence in the formation of this country.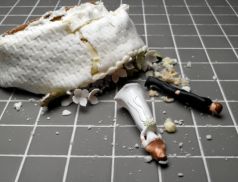 We commonly hear that almost half of all first marriages end in divorce. This isn't necessarily true, and comes from a misreading of the statistics.
According to the National Marriage and Divorce rate trends, there were 2,118,000 marriages and 877,000 divorces or annulments in 2011. If you subtract the divorces from marriages, you get 1,241,000, which would be roughly a %41 divorce rate. But this doesn't mean those particular marriages in that year failed. These numbers also don't take into account people who were already married.
Even though marriages are stronger than one would think, divorce still seems like an all too common life event. When a couple is married, they vow to love and cherish each other, in good times and bad, for as long as they live. Maybe not everyone takes these vows as seriously as they should, yet this view doesn't recognize the complexity of relationships and marriage.
To understand marriage and divorce we'll turn to Scripture, which contains an account of the creation of marriage, as well as God's instruction concerning marriage and divorce.
Jesus Speaks About Divorce
While traveling in Judea, Jesus was approached by the Pharisees and asked about divorce. The Pharisees, trying to get him in trouble with Herod, ask if it's lawful for a man to divorce his wife. "What did Moses command you?" asks Jesus. The Pharisees reply saying that Moses allowed a man to divorce his wife.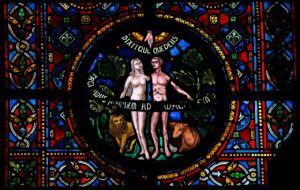 Jesus replies, "It was because your hearts were hard that Moses wrote you this law." He then references the Biblical account of the creation of marriage in Genesis 2:24, saying, "But at the beginning of creation God 'made them male and female.' 'For this reason a man will leave his father and mother and be united to his wife, and the two will become one flesh.' So they are no longer two, but one flesh. Therefore what God has joined together, let no one separate" (Mark 10:1-10 NIV).
Afterwards Jesus tells his disciples that anyone who divorces his wife and marries another woman commits adultery with her. If the woman divorces her husband and marries another man, she also commits adultery.
If two people vow to be together forever, breaking that covenant is a serious offense. In the book of Malachi, we are told that God hates divorce, "'For the Lord God of Israel says that he hates divorce, for it covers one's garment with violence,' says the Lord of hosts. 'Therefore take heed to your spirit, that you do not deal treacherously'" (Malachi 2:16, NKJV)
Reasons for Divorce
There are many reasons why a couple can seek divorce. According to a national survey**, the most common reason given for divorce was "lack of commitment" (73%), followed by too much arguing (56%), infidelity (55%), marrying too young (46%), unrealistic expectations (45%), lack of equality in the relationship (44%), lack of preparation for marriage (41%), and abuse (29%). In this survey, people often gave more than one reason, which is why the numbers add up to over 100%.
According to this data, the top reasons for divorce are lack of commitment, too much arguing, and infidelity. Are these legitimate reasons?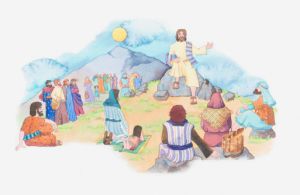 While giving his famous sermon on the mount, Jesus said, "'It has been said, 'Anyone who divorces his wife must give her a certificate of divorce.' But I tell you that anyone who divorces his wife, except for sexual immorality, makes her the victim of adultery, and anyone who marries a divorced woman commits adultery" (Matthew, 5:31-32 NIV). This same idea is repeated in Matthew 19:8,9. So it would seem the only legitimate reason to get a divorce is if the partner has been unfaithful.
What about abuse, does the bible say anything about this? Not directly, which is why it's important to look deep into the verses concerning divorce. Compellingtruth.org has compiled a synthesis of scriptural support for when abuse can be a legitimate reason for divorce. To summarize, if the abuse is criminal, or if a child is in danger, then the law must be followed and in these cases divorce may be permissible under God's law. However, if the abuse is not criminal, certain reconciliation and counseling steps must be followed.
Divorce doesn't usually happen overnight. It can happen slowly, step by step, with little unresolved problems adding up over time into major problems. This is why it's important for the couple to communicate and work on problems, no matter how small they seem.
Counseling is key to a healthy marriage; sometimes it's seen in a negative light as something only for troubled relationships. But the reality is that any relationship can benefit from counseling. Just as you would regularly get tune-ups and oil changes for a car, it's important to work on your marriage, even if the relationship is already healthy. Doing so can mean the difference between a long and happy marriage or a messy divorce.
*statistics from - http://www.divorcestatistics.org/
** Information from - A national survey on marriage in America. (2005). Gaithersburg, MD: The National Fatherhood Initiative.