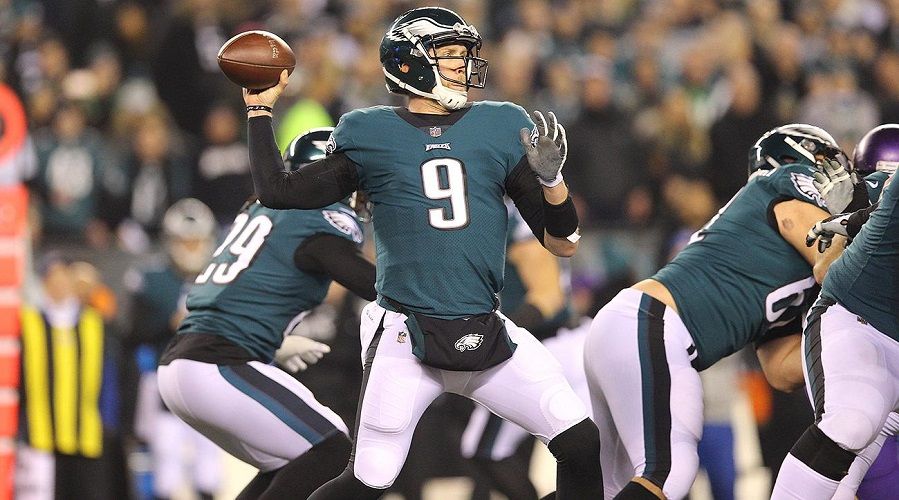 ---
The following piece was submitted by guest writer Eric Dickens. All ULC Ministers are invited to contribute their own sermons for consideration/publication. To submit a sermon, please email it to sermons@themonastery.org.
If God spent Super Bowl Sunday kicking back with platters of divine snacks and enjoying the fruits of His media marvel creation, He did so without as doubt as to who would win.There was no miraculous helmet catch. No immaculate reception. But regardless, His fingerprints were all over this game.
Is there really any other way to explain how a relatively obscure backup quarterback managed to step in for his injured teammate, rally a crew of unabashedly God-loving underdogs and lead the Philadelphia Eagles to take down the mighty (and allegedly godless) Tom Brady/Bill Belichik dynasty in a stunning 41-33 victory in this year's Super Bowl?
It's unquestionable which team was more devout, more deserving of God's grace. It was the Eagles, by a long shot.
**An Unlikely Hero
**
Without a championship since 1960, the Eagles were forced to turn to a backup quarterback after superstar Carson Wentz himself a devout Christian suffered a devastating knee injury in December.
With big shoes to fill in very little time, replacement QB Nick Foles was encouraged to toss up "faith throws" real Hail-Mary-type downfield chucks that require a certain rapport with receivers and perhaps a little help from the man upstairs. He connected on many such throws en route to victory.
"When you consider how little time he had to prepare, how little football he'd played in the past two years, and how he'd completely fallen out of the NFL's collective consciousness until six weeks ago, Foles' emergence in the playoffs as an efficient quarterback is a small, modern football miracle," wrote Kevin Clark of The Ringer.
Offering advice and encouragement to Foles was quarterback coach Frank Reich, who himself served as a seminary president before finding his way back into the football ranks. Still don't believe God was on their side?
Just wait, there's more. To beat the mighty Patriots, the Eagles relied heavily on the instincts and courage of head coach Doug Pederson, a man of deep Christian faith who rose through the ranks and was a surprise hire by the team back in 2016. On more than one occasion, he made risky play calls that 99% of NFL coaches wouldn't dream of trying. They all worked out in his favor.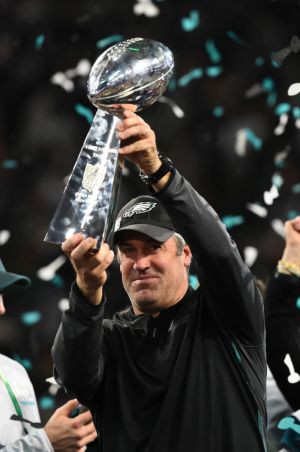 Thanking the Man Upstairs
In an emotional post-game interview, Pederson knew who should get the credit. "I can only give the praise to my Lord and savior Jesus Christ for giving me this opportunity," he told reporters.
When it was all said and done, many of these same players huddled in a quiet room, away from the cameras and confetti, immersed in prayer. It seems THEY knew who had given them an edge.
Faith of Foles
Forever cemented as a Philadelphia sports hero after the win, it's incredibly to think that Nick Foles had contemplated walking away from football after his career appeared to stall. But after some contemplation, he decided that wasn't God's plan for him.
"Either way would've been fine. Either way, I would've trusted in God. I would've done something else and glorified God in that instance. I knew as a person that the more growth I've had and the more opportunity I would have to glorify God and trust in him would be to go back and play football."
By God's Grace
Clearly, the Almighty was smiling down upon the Eagles last Sunday. Going into the game, few could have predicted the underdogs would come out on top. But clearly, the doubters underestimated the power of faith in the equation. It just goes to show: when you give glory to God, anything is possible.