The Importance of Independent Development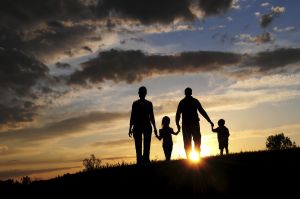 We live in a day and age where professional parents are everywhere. These people are so concerned with their child's development that they are constantly breathing down his or her neck. It is important that parents spend time with their children studies show that sound parental influence is vital to development. However, it is equally important that children are given sufficient independence to develop their own thoughts, interests, and sense of identity. The world is a scary place, and in order to adequately prepare our children we must avoid over-parenting. Every parent wants to raise their child with good morals and integrity, yet some fail to see the realistic limitations of their influence. That is to say, sometimes parents simply become too involved in their children's lives. Children should be exposed to the real world and learn to make their own decisions from a young age. Here are some reasons why striking a fine balance between care and restraint is important for your child's development.
Building Confidence
Some parents hardly ever see their children and we aren't advocating for that. Nevertheless, it is true that children build confidence when they are forced to make decisions on their own, independent of parental influence. These early learning experiences can prove immensely beneficial down the road, especially in situations where you, the parent, are not around to help. And let's be clear in life, such situations will inevitably occur. No matter how much coddling a parent engages in, eventually their child will be forced to make their own decisions. By instilling your child with confidence to do so from an early age, you can help ensure they will be able to handle whatever life throws at them up to a reasonable degree.
The Beauty of Advice
Some parents try to control every aspect of their children's lives dictating what sports they participate in, which instruments they learn to play, even what hobbies they engage in. However, this subjects your child to doing things they may have no real interest in. Instead of dictating every aspect of their lives, try engaging with your child. You might discover interests they have that you did not know about. You may even learn about strengths or talents your child has that you were not aware of. When you offer advice and guidance to your children instead of seeking to control their lives, it can help you relate more to them. This promotes positive communication, which further strengthens your relationship. You might also find out about things your child is struggling with. Perhaps your child is dealing with a bully at school, but hasn't had the courage to tell anyone about it. Maybe he or she is struggling with math or another school subject. When you are able to communicate about these issues, you can offer substantial assistance.
Avoiding "Child Worship"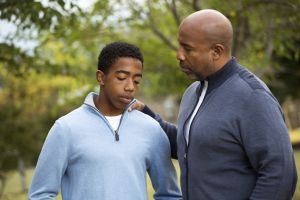 There is another, related phenomenon in our society today known as "child worship", or the excessive devotion to children. It involves giving relentless praise, reinforcement, and encouragement to children. When taken to an extreme, treating children with constant praise can have distinctly negative effects. Children need encouragement, but they also need the benefits from real-world lessons early in life. An oft-cited example is the practice of handing out trophies to the losing team in a sporting event simply for their participation. This may seem like positive reinforcement, but in reality all it does is reinforce the notion that participating on the losing side of something makes you deserving of a reward. Instead of presenting children with a trophy when they lose, we should instead take time to congratulate them on their effort while explaining that oftentimes success requires hard work and even then it's never guaranteed. Do we love our kids too much?
Striking a Balance
Of course, there is no such thing as a perfect blueprint for raising a child, and every child will present distinct challenges for their parents. However, striking a balance between advising and controlling a child's life will do wonders for their ongoing development. Parents who seek total control over their child's life are often squandering the opportunity to act as a helpful guide as their child develops a unique identity of their own. Along the same lines, parents who shower their children with praise and positive reinforcement only delay the arrival of life's hard lessons. It is up to you to take advantage of these opportunities so you can be a consistent, measured, and positive influence on your child's development.