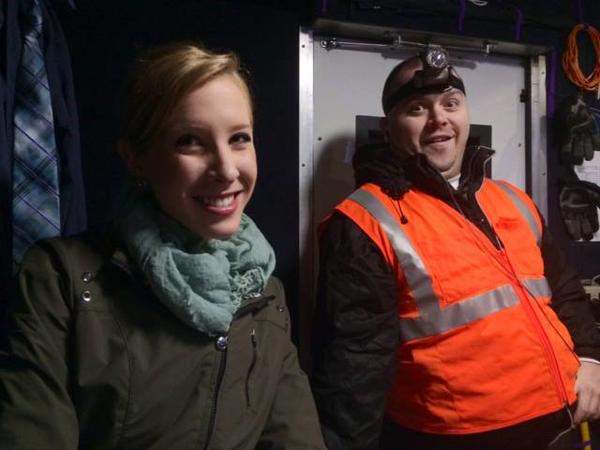 Another week, another devastating killing. The regularity with which these tragedies occur is perhaps the most disturbing challenge that our modern society currently faces. Why is this happening? And how can we get it to stop?
All big, important questions to answer but unfortunately too big and too important to totally tackle all within one sermon. Today, in particular, we hope to hone in on one small part of this debate namely, what kind of attention should the media and its consumers (us) pay to stories like this one? Perhaps it's time to focus less on killers, and more on the killed.
What Happened?
In case you happen to have missed this piece of news, we are discussing in particular the on-air shooting of a young television reporter, Alison Parker, and her cameraman, Adam Ward in Virginia. It was later revealed that their killer was a disgruntled former employee of the station at which Alison and Adam worked after leading police on a high-speed chase, he shot himself.
The media coverage following this story, at least at first, was largely focused on the killer. News stations across the country played and re-played video of the shooting while keeping audiences updated on the chase the killer was leading police on, and school closures in the area. Later, when the killer's identity was confirmed, on-air personalities turned their attention to the killer's past at the television station, and his own disturbing posts on social media on what turned out to be a highly-orchestrated murder seemingly designed to drive enormous amounts of attention.
The Big Problem
We, and several others, were incredibly disturbed by the amount of attention given by the media to the killer. From where we're sitting, this individual wanted nothing more than the media spotlight, and we were quick to hand him exactly what he wanted. We let him win.
When we devote attention to killers, and to their gruesome actions, we only glorify them. This only serves to encourage others who might have similar views.
So, what can we do? Well, it's a small thing, but it's something that you could do right now that would make a difference: stop talking about killers. When a tragic killing like this occurs, don't buy into the hype over the killer. Don't' go out of your way to learn his/her name, don't click on news articles discussing him/her, and tune away from news coverage devoted to his/her agenda.
Our society needs to have big conversations about some of the underlying issues here. We need to talk about guns and we need to talk about mental health. Unfortunately, given some of the more powerful players who have influence over our world, we likely won't be having any of these conversations anytime soon. By aggressively refusing to buy into the agendas of killers, however, we can instantly change the dialogue and remove some of the power that they have this is a "protest" you can wage right from your phone or living room couch, and it could save lives.
Rest in Peace, Alison and Adam
In this spirit, we would like now to devote ourselves to remembering the beautiful, too-short lives of Alison and Adam the following is an excerpt of a post we made to our Facebook page:
_"__Alison Parker and Adam Ward were beloved friends, family members, and employees. Alison attended James Madison University and at graduation was thought to be one of the most promising journalists the university had seen, according to Brad Jenkins, an employee of the student newspaper "The Breeze," where Parker worked._
Adam had worked at the station since 2011. He started in the production department, before working as a camera operator in the studio and then becoming a cameraman in the field. Remembered for always having a smile on his face, he always arrived early and worked hard. "He proved himself to be just a fine photojournalist, and the kind of guy who was on his way home from work and heard about something breaking, he would just turn around and go do it," WDBJ's General Manager Jeffrey Marks said.
"I cannot tell you how much they were loved, Alison and Adam, by the WDBJ 7 team," Marks said on air while announcing their deaths. "They both were in love with other members of the team here, and our hearts are broken."
Alison was in a serious relationship with another station personality, while Adam was engaged to a producer. After the shooting was announced, in his written comments, Alison's boyfriend declared: "I am numb.""