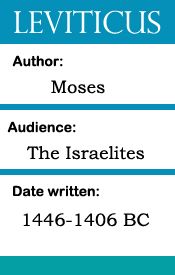 The third book of the Bible, Leviticus, picks up where Exodus left off. Exodus ends with instructions on how to set up the tabernacle, and Leviticus lays out the laws and regulations for worship within it. Some of these regulations include ceremonial cleanliness, moral laws, holy days, the sabbath year, and the Year of Jubilee.
The name Leviticus means "relating to the Levites," and comes from the Septuagint, the pre-Christian Greek translation of the Old Testament. The Levites were members of the Hebrew tribe of Levi, and they assisted the priests who conducted worship services at the tabernacle. In Hebrew, the title is wayyiqra, "And he called."
Theme
The central theme of Leviticus is holiness. Leviticus explains how the Israelite's were the Lord's chosen people and were to worship him in a holy manner. Holiness in this sense meant being separated from sin and set apart in service to the Lord and for his glory. The word holy appears more often in Leviticus than any other book of the Bible.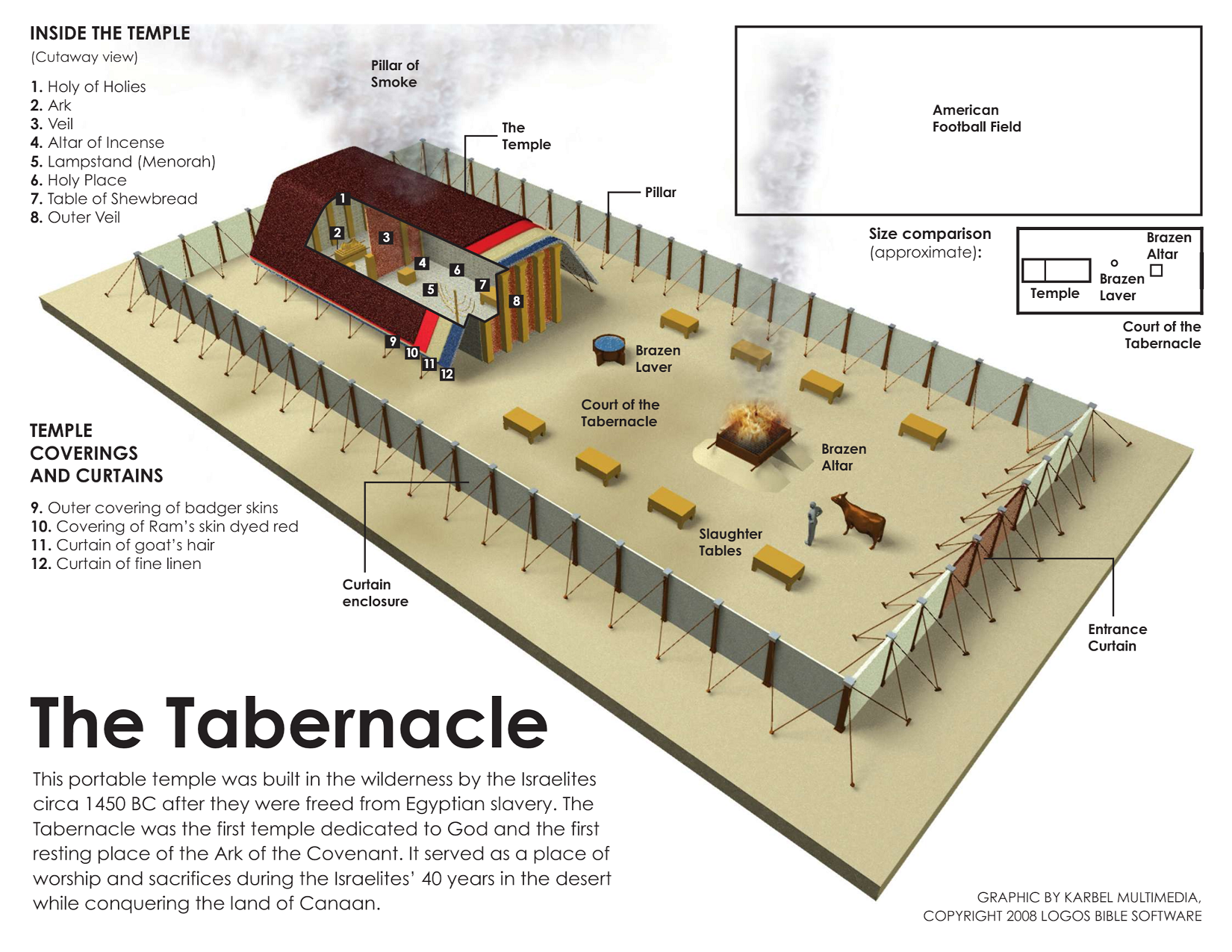 Holiness is symbolized by physical perfection. This is why God required unblemished animals for sacrifices that were performed by priests without deformity (chapters 1-7). Chapters 11-15 lay out the distinction between clean and unclean regarding food, personal hygiene, and living areas. Anyone who was unclean was not allowed to come into the camp or into the tabernacle.
Living a holy life requires following certain rules. Chapters 17-26 provide instruction on how the Israelite's were to live in accordance with God's will. Topics include sexual relations, regulations for priests, acceptable and unacceptable sacrifices, punishment for sins, blessings and curses, and other various laws for holy living. The final chapter specifies regulations concerning vows and dedications to the Lord.
(It is important to note that the laws and regulations given in Leviticus were specifically for God's chosen people. These laws were part of the Mosaic covenant, an agreement between God and the Israelites. Jesus fulfilled the Mosaic covenant, and was the final and ultimate unblemished sacrifice. His work instituted a New Covenant between God and Man. For more information, see a comparison between the Old and New Convenants)