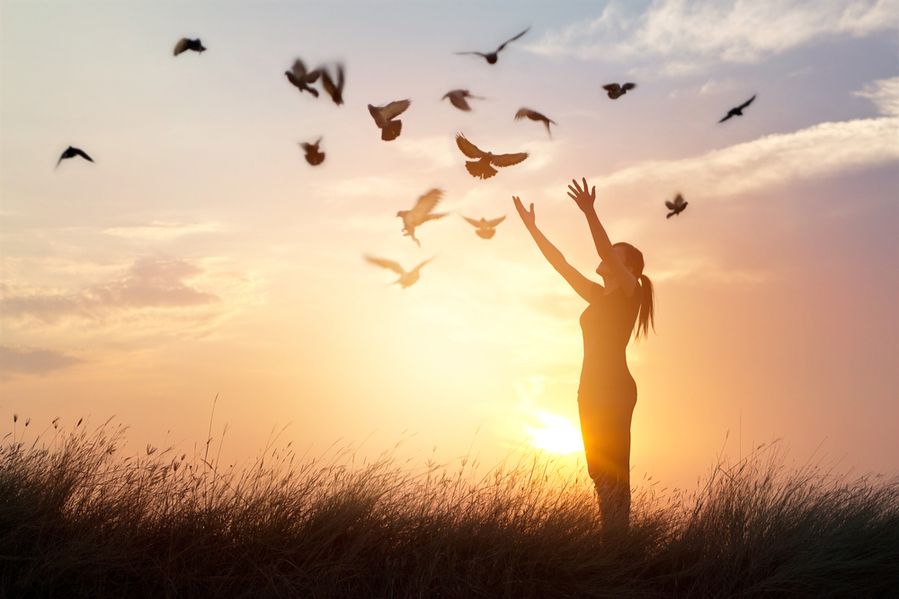 The following guest sermon was submitted by ULC Rev. Torre Huffines. All ULC Ministers are invited to contribute their own sermons for consideration/publication. To submit a sermon, please email it to sermons@ulc.org.
---
Nature-based faith is a term used to describe a group of different faiths that all share a major component; the environment. Just like Abrahamic faith groups that include numerous subgroups all nature-based religions and spiritual practices unite in the aspects of nature that entwine themselves with everyday living. There are a handful of subcultures that comprise nature-based faiths. This includes traditional Paganism, Druidism, Santeria, Voudon, and Taoism but is not limited to just these primary groups which are relatively well known. Many less-known but equally valuable subgroups include Candomblé, ancient Polynesian traditions, Shinto, and aboriginal traditions. The list can almost seem never-ending! The important factor is what they share in common and not how they contrast geographically.
In the study of Anthropology, many of these groups are classified as non-western religions or cultural-spiritual practices on the basis of having more in common with eastern philosophy and spirituality. This distinction is in part because of the core values of most eastern philosophies and cultures which tend to share a high affinity for the natural world as the pagan or other kind of nature spiritualist. These beliefs typically include a regard for nature, duality, ancestry, animism, rebirth, the presence of an afterlife, and many more acts and concepts that seek to use faith to engage with life. Nature-based faiths do not always look alike. Even more so, the exercises of one's own spiritual practice may surely differ from person to person, but the quality and output of the individual that worships nature remains constant in carrying out the relationship between culture, individualism, and spirituality. We may surely encounter varying models of spirituality on the individual level but can find the fixed example of such faiths and religious concepts by observing the collective example of the communities and cultures involved.
Those who value nature for all it is seek not to harness its power and bounty, but to sustain its worth and beauty. They recognize their own singular role among the many other life forms that reside within the earth's forest, oceans, rivers, and mountains. In addition to environmentally based values are the traditions of the culture supporting the individual. Such traditions stem from the role of ancestry and respect paid to those who came before which also gave their descendants the understanding of nature that carries over from history into modern practices. These values of the nature spiritualist are those that align life with the direction and rhythm of nature- a coming and going of life and time. the value in viewing nature as something sacred comes easily to many of us as we see qualities of life embodied by the environment. Nature teaches us to live unapologetically in harmony with change.
Our traditions are those acts and rites that are found sacred, perhaps not to the world entirely, but certainly to our own culture, country, or family. Along the way to honoring our ancestors, our traditions fill in the spaces between and seemingly anchor us in our present moment of life with all of those memories, celebrations, and historic events of the past that our ancestors experienced. We may now see just how ancestry, traditions, culture, and natural faith all play into the larger spectrum of the life we live by uniting those most intimate parts of our identity and giving them an expression based in the collective sentiment of our personally unique journeys among the natural world.