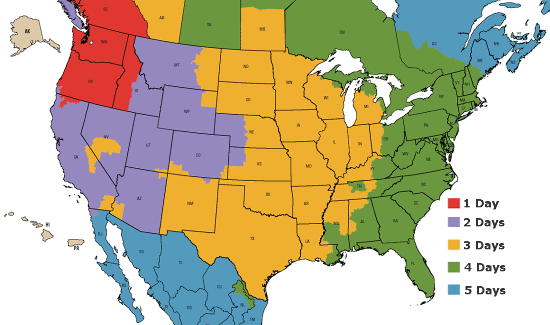 Shipping Policy
Orders placed in the domestic U.S. are shipped via the United States Postal Service, and the cost of shipping on these orders is calculated using the USPS priority rate. These orders are usually delivered within 3 to 10 business days. Orders are generally shipped on the business day following the day on which they were ordered.
Express orders are sent with FedEx and shipping time is 1 day for Overnight service, and 2 days for 2-day service. Alaska and Hawaii may require an additional day.
International orders are sent via FedEx and are usually delivered within 1 to 2 weeks.
If your items arrive having endured damage during transit, or if they are never delivered to you at all, please contact us within 90 days of the date on which you initially placed your order to request replacement items.
Please note that FedEx may not move shipments on Saturdays or Sundays, which could further delay some orders placed on or around weekends.
Return Policy
If you have received your order and wish to have it refunded, please promptly contact our support staff by calling (206) 285-1086 or via email at help@themonastery.org to obtain a Return Merchandise Authorization (RMA). If approved, you will be asked to mail the items back to our office. We will refund all items that are returned. Unfortunately, we are unable to refund the cost of shipping and we cannot process refunds on items that have already been personalized with your name. Returns must be requested within 90 days of the original date of purchase.
Universal Life Church Seattle Fulfillment Center
2720 1st Ave S
Seattle, WA 98134
(206) 285-1086