Created and reviewed for accuracy by researchers at the Universal Life Church Ministries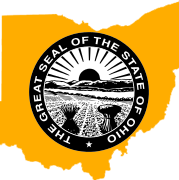 Welcome to our guide for officiating weddings in Ohio! Ministers ordained through the Universal Life Church love performing weddings in the Buckeye State. In fact, our members have officiated thousands of legal marriage ceremonies in Ohio over the years. The process here is slightly different than in other states, so make sure you follow the detailed instructions below to learn what is required to officiate and how to ensure the ceremony will be legally recognized.
Quick Facts
ULC Ordination Accepted: Yes

Minister Registration Required:

Yes

Minister's Residency:

Irrelevant

Minister's Minimum Age:

18

Marriage License Waiting Period:

0 Days

Marriage License Valid For:

60 Days

Marriage License Return Within:

30 Days
Regional Information
For more specific information about performing a wedding in certain parts of Ohio, choose a location below. If your area isn't listed, don't worry - just continue scrolling to review the helpful general information on this page.
1

How to Become an Ordained Minister in Ohio

The first step also happens to be the easiest one! Becoming an ordained minister in the Universal Life Church takes only minutes, it's free to join, and – best of all – ULC ordinations are good for life. Join our global family of ministers who enjoy the power to perform legal wedding ceremonies! To sign up, just follow the button found below:
2

Performing a Marriage in Ohio

This part is important: Ohio ministers must submit marriage applications at the state level, to the Marriage Licensing office at the Secretary of State. So, your next step would be to contact them or visit their office to learn what documentation they'll need. The address for the Marriage Licensing Office is located at:

Minister Licensing
Ohio Secretary of State
22 North Fourth Street
Columbus, Ohio 43215

and the phone number to reach the office is (614) 466-8770.

Select your Clerk or Recorder to view contact information for your local office:
3

Ohio Officiant Requirements

Once you've contacted the marriage licensing office to get more information, you should head over to the Church Supplies section to order any necessary documents or materials. The state of Ohio has stricter minister registration rules than almost every other state in the country. In Ohio, every ordained minister needs to register with the Secretary of State before she or he will be permitted to legally perform a wedding.

Please note that only the official documents included in the Classic Wedding Package will satisfy these requirements. That's why we urge our ministers to order that package, as well as a Letter of Good Standing to be sure that their ordinations will be accepted by the Ohio authorities. Shipping times can vary, so please order documents well in advance of the wedding (at least 3 weeks prior is our recommendation) just to be safe.
4

How to Officiate an Ohio Wedding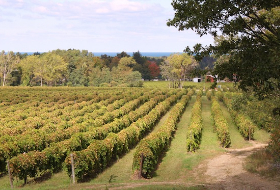 Ohio's Top Wedding Spot
A lakeside ceremony at a Lake Erie winery
Don't worry, we're almost done with the legal stuff! The last thing to be aware of, as the officiant, is rules governing marriage licenses. A few tips:
Double check that the wedding couple has an Ohio marriage license before the ceremony.

In Ohio, marriage licenses expire 60 days after they are issued, so it needs to be used before that date. There is no waiting period assessed.

Officials need the signed and completed marriage license to be returned to them within 30 days of the ceremony.
Whew, okay we made it. With all those items checked off the list, you can now focus your energies on the wedding itself! Performing a marriage ceremony is a tremendous honor, and the ULC wants to ensure its ministers feel supported with the resources and tools they need to make sure everything goes smoothly. On that note, please explore the Wedding Training Center here on our website for pointers and assistance. If you've already got the basics down, consider books like this in-depth wedding ceremony guide, available in our online catalog.
5

Important Ohio Wedding Tips

Wedding officiants in the Buckeye State should bear in mind a few things when preparing to perform a ceremony. There are countless beautiful places to get married in Ohio, both in the larger cities such as Columbus and in the countryside. Lakeside weddings on Lake Erie and barn weddings are popular for large or small gatherings. If the ceremony will be at an outdoor wedding venue, know that the summer months can get a bit humid and warm so you may want to consider a short-sleeve clergy shirt to remain comfortable. Due to this, most couples prefer to set a date in late spring or early fall.

How much should an officiant charge for weddings in Ohio? That depends on a number of factors, including the officiant's experience level, need to travel, how involved they will be in the process, and how well they know the couple. Obviously, performing a ceremony for close friends or family may alter the equation, and some officiants choose to simply gift their ceremony services to the couple as it is an honor to be asked to preside over the event. However, if an officiant is being asked to perform a ceremony they would not otherwise be attending, most will want some reimbursement to the tune of at least $150 or more, depending on how much effort and travel is involved.
---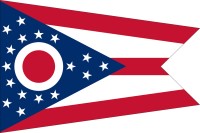 Marriage in Ohio is governed by Title 31 of the Ohio General Code. Ministers ordained online by the Universal Life Church have successfully performed thousands of weddings in the state. Below, you will find that we have reproduced the relevant excerpts of this code.
3101.08 Who may solemnize marriages. An ordained or licensed minister of any religious society or congregation within this state who is licensed to solemnize marriages, a judge of a county court in accordance with section 1907.18 of the Revised Code, a judge of a municipal court in accordance with section 1901.14 of the Revised Code [...] View the Ohio Statutes on the official state site.

⇓ Show the rest