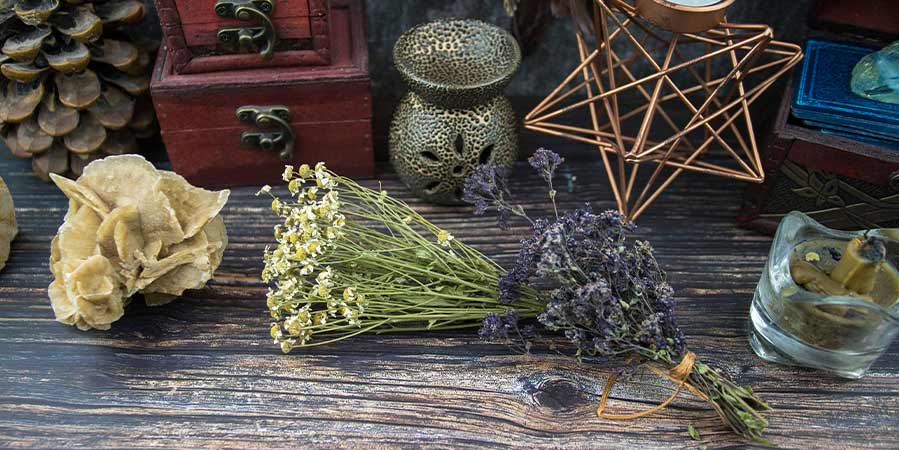 ---
A self-described witch is suing a New York Catholic University for effectively forcing her to resign on account of her Wiccan faith.
A 9-page complaint filed in the U.S. District Court in the Western District of New York claims 49-year-old Pauline Hoffman, who served as dean of communication for St. Bonaventure University for eight years - the same school she attended as an undergrad -was discriminated against on the basis of sex and religion.
That discrimination allegedly began in 2011. While Hoffman contends that the Catholic university knew about her religious affiliation, they seemed to subscribe to the old adage, "out of sight, out of mind." But after Hoffman told her boss about plans to discuss her Wiccan faith with the student-run television station, things turned south. Hoffman says all she wanted to do was "support the student media They wanted to have a witch's perspective of Halloween."
That innocuous conversation led to a series of alarming discussions with school leadership. Hoffman's complaint contends then-Provost Michael Fischer responded by asking Hoffmann to sign a document "vowing to uphold Catholic values."
The alarm bells were ringing in Hoffman's head already.
"If I were Jewish would I have to sign this?" Hoffman asked.
To which he replied: "If you were Jewish, then I guess not."
"The Pauline Problem"
In another incident, Fischer allegedly warned Hoffman she "might not want to be so overt about being a witch" if she wanted "to move up." She also claims University President Sister Margaret Carney insisted "(I) took a big chance hiring you as a Wiccan."
Hoffmann was eventually denied a promotion and pressured to resign after incoming provost Joe Zimmer was told to "solve the Pauline problem," according to her lawsuit.
Hoffman, an openly practicing Wiccan openly for some 20 years, was shocked. "I was angry. I couldn't believe I was being treated like this. For me, it's a way of living and a way of looking at the world and a way of interacting with other people and a way of finding comfort and peace within myself. It's probably not different from the way other people would describe their own religion."
Hoffman believes that negative stereotypes about Wiccans led to her discrimination. 
"Do I ride a broom or sacrifice animals or worship Satan?" I don't. There are witches who practice black magic, but I'm not one of them. It's a fear of what you don't know."
Many Unclear What Wiccans Worship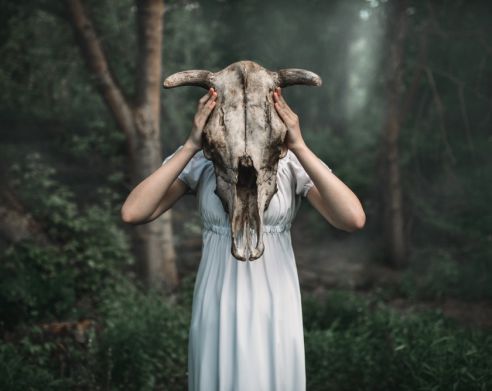 For what it's worth, Wiccans may be America's most misunderstood religious group. Wiccans are, for example, not Satan worshippers as many believe. Nor is the religion a set of ancient, pre-Christian beliefs.
Wicca as we know it is in fact rather new. The origins of modern Wicca are tied to Gerald Brousseau Gardner, a British retiree who, in the 1950s, started a movement based on the celebration of magic and the worship of the Goddess-- a female deity. Gardner spent his colorful career primarily abroad in Asia, working as a plant inspector and customs official, amongst other odd jobs. While abroad, Gardner familiarized himself with the writings of Aleister Crowley and other occult writers. Gardner and his followers crafted Wicca into what it is today, a religion based on harmony, spirituality, and a deep connection with nature. Many Wiccans worship the Goddess, a female deity who manifests herself in nature. And most Wiccans adhere to the Wiccan Rede, which states "An it harm none, do what ye will."
Still, many Americans believe myths about Wiccans that simply aren't true. Wicca.com breaks down explicitly what Wicca isn't. Wiccans don't:
Worship Satan or consort with demons
Sacrifice animals or humans
Use the forces of nature or the universe to hex or cast spells on others
Standing For Her Beliefs
Hoffmann, meanwhile, is seeking to be reinstated as dean and reimbursed for lost wages, benefits and medical costs for therapy. She's also taking a stand for anyone else discriminated against for simply following their faith. "I love my job, I love the students, I love what we do. I don't want other people to have to face this kind of discrimination."
But alleged religious discrimination against Wiccans is nothing new. Just a few years ago, Carl DeLuca of Staten Island, New York alleged in a lawsuit that he was "the victim of a continuous pattern of religious discrimination resulting in termination." Per the lawsuit, Deluca says that his coworkers asked his mother if he was a terrorist or a Satanist, and said his religion is a hate crime against Christianity. And a 2012 University of Derby-led study found that there was substantial discrimination against religious minorities, particularly Wiccans, in the UK.
What are your thoughts? Is a Catholic school well within its rights to fire an employee for expressing their Wiccan religion? Or do Wiccans and other pagans deserve the same freedom to practice their faith openly and without prejudice? Are lawsuits like this a slippery slope, or important step for preserving religious freedom?