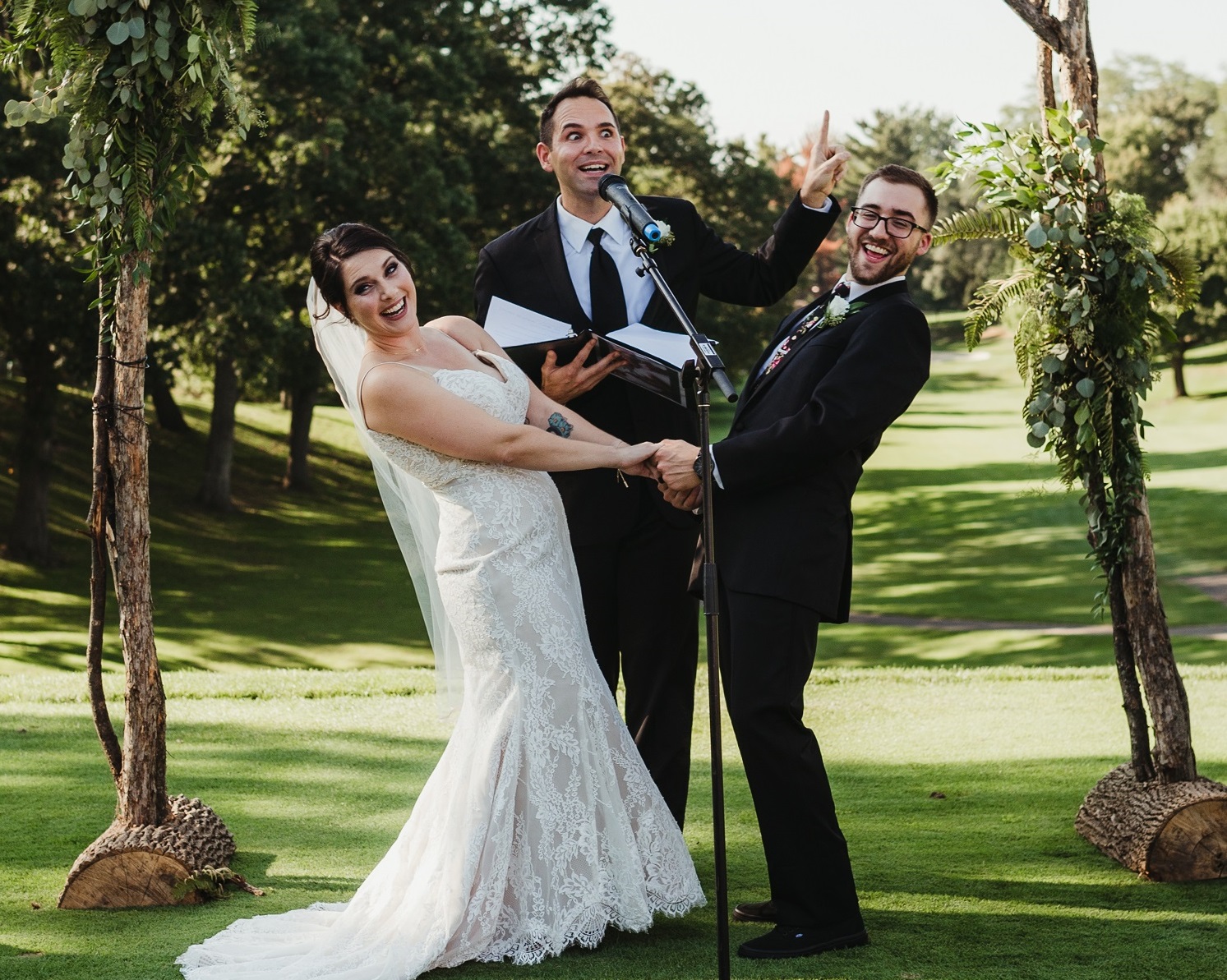 ---
Popular wedding website The Knot conducts an annual wedding survey that tracks industry trends and the decisions couples make when planning wedding cermeonies.
One of their most striking findings from a recent survey: 43 percent of couples chose to have a friend or family member officiate their ceremony. That number was up from 29 percent just ten years prior.
So, what accounts for this substantial increase in such a short period of time? What makes friends and family such a popular option when selecting a wedding officiant? There are a number of theories that could explain this recent shift.
Losing Their Religion
One potential explanation is that people simply aren't as religious as they used to be. Without a pastor or other type of faith leader in their lives, couples are looking for alternatives that don't involve hiring a stranger to officiate the ceremony. As traditional religion continues to lose influence, there is increasing demand for wedding ceremonies that involve a more unique or personalized flavor some of which leave faith out of the ceremony entirely.
This is especially true for young people, who happen to be the group most likely to be planning a wedding. In fact, research shows that millennials are abandoning religion at rates not seen before in the United States. A recent Pew Research poll found that a whopping 36 percent of younger adults now identify as either atheist, agnostic, or "nothing in particular."
The National Geographic noted in its own 2016 report that the "no-religion" crowd has overtaken Catholics, mainline Protestants and all non-Christian followers in much of North America and Europe. France and New Zealand will soon boast secular majorities, while the United Kingdom and Australia are set to lose their own Christian majorities.
Alternative Options Gain Popularity
However, just because people are abandoning traditional religion doesn't mean they're eschewing faith entirely. Increasingly, they are being drawn to alternative spiritual organizations such as the Universal Life Church where they don't have to deal with discriminatory rules, judgemental policies, or tithing expectations.
It just so happens that along with ULC membership comes the authority to preside over wedding ceremonies a role that many ministers embrace with enthusiasm.
Convenient and Cost Effective
Another aspect that cannot be overlooked is the unmatched convenience of online ordination. Because the ordination process is simple and all-inclusive, the couple is free to ask whoever they want to officiate knowing it won't be a burden for them to sign up.
Not only that, but it makes financial sense, too; having someone you know perform the ceremony is a great way to save money on a tight wedding budget. Interestingly, market research company The Wedding Report found that the average cost of a wedding in 2018 fell 4% from the previous year. Fewer couples shelling out to hire a traditional officiant was likely a contributing factor.
Personalization Is In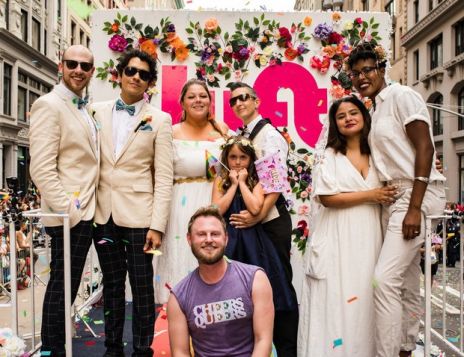 Finally, couples are straying away from the cookie-cutter weddings of the past and looking to personalize their ceremonies in unique and memorable ways. As many are discovering, one of the best options for adding a personal element is asking a close friend or loved one preside over the occasion.
Of course, as Queer Eye star Bobby Berk found out recently, a celebrity can fit that role as well. Berk first became ordained in order to marry three couples at the New York City Pride Parade back in June. "I never thought I'd be crying on a parade float, but there I was. It was such an honor. You used to have to get married in a courthouse or a church. Now it's more personal. It's way more special," he recounted. Apparently, his services are now a hot commodity - Berk has since received over 1,000 Twitter requests from fans of his show asking him to officiate their weddings.
Regardless of which factor (or combination of factors) is driving the trend, having family and friends officiate ceremonies is clearly becoming the new norm. What do you think best explains this historic shift?