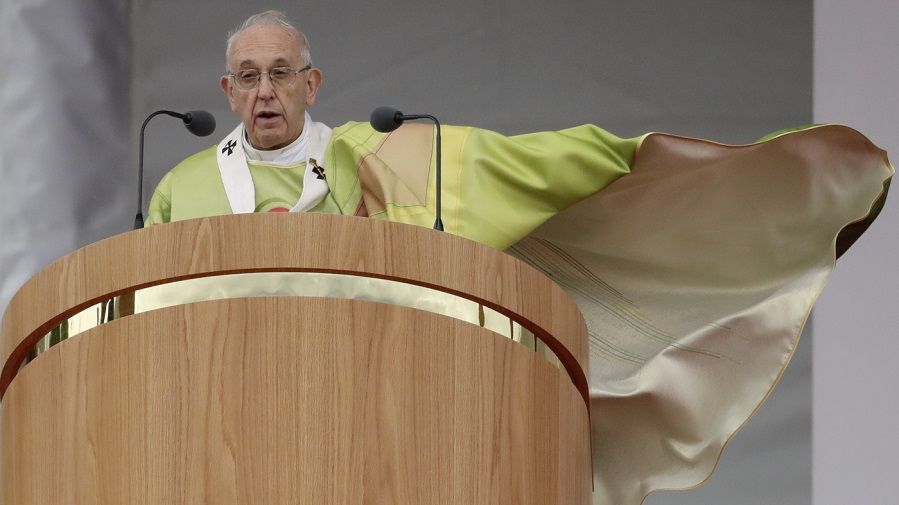 ---
Pope Francis did not receive the warm welcome he was expecting during a trip to Ireland this past weekend. In past decades, a papal visit would be a must-see event for many Irish citizens. But for the majority-Catholic country, turnout at the pope's scheduled stops was astonishingly low. Only 130,000 people showed up to a highly-publicized Mass led by Pope Francis at the sprawling Phoenix Park in Dublin. If that sounds like a lot, consider that event organizers were expecting in excess of 500,000 people to attend. Photographs of the surprisingly sparse crowd surrounded by acres of empty space were quickly shared across social media: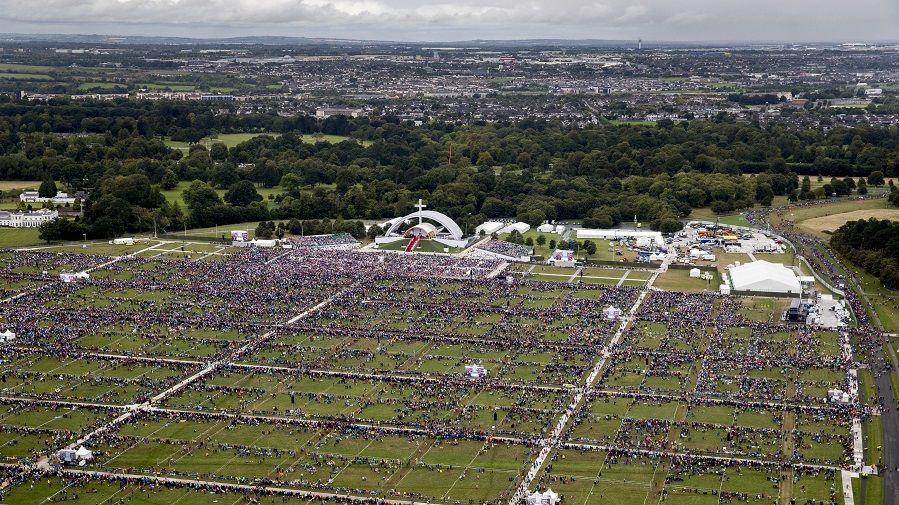 ---
Event organizers blamed the low numbers on bad weather, but it's worth noting that when Pope John Paul II held an event at Phoenix park in 1979 - the last time a pope visited Ireland - over one million people showed up. Fast forward 40 years, and Francis was lucky to get 10% of that figure. So, where did all the Catholics go?
Scandals Plague the Church
Given the timing of the trip, experts did predict a depressed turnout for certain events. Despite Francis' individual popularity, the Catholic Church as a whole has been getting hammered in the press in recent months. From ongoing revelations of clergy abuse in South America, to a shocking grand jury report involving coverups across multiple dioceses in Pennsylvania, the Church is largely in "damage control" mode.
Ireland was itself devastated by decades of clergy abuse -- a topic Francis was forced to bring up during his visit. "I cannot fail to acknowledge the grave scandal caused in Ireland by the abuse of young people by members of the church charged with responsibility for their protection and education," he said during a speech at Dublin Castle. But many critics were furious that Francis didn't take a stronger stance or announce any concrete plans to protect children and prevent future abuse.
Then, just when it seemed things couldn't get much worse, a bombshell story dropped on Sunday alleging that Pope Francis knew about sexual abuse committed by former D.C. Cardinal Theodore McCarrick. The allegations, penned by an Archbishop who formerly served as a Vatican ambassador to the United States, called on Francis to resign. When pressed on the matter by reporters, Francis simply responded: "I won't say a word about it."
Waning Enthusiasm for Religion
However, sex scandals may only be part of the equation. Another factor behind the low turnout - and one that should arguably scare church leadership even more - is an increasing trend toward secularization in Western countries. The underwhelming reception Pope Francis received also highlighted a changing Ireland. The country, once a bastion for Roman Catholics, simply isn't as religious as it used to be. Irish citizens - especially the younger generation - aren't drawn to religion like their parents were.
This marked demographic shift is reflected in recent moves toward more progressive laws, including a 2015 vote to legalize gay marriage, and a referendum to legalize abortion which passed earlier this year. Both of those votes would have been unimaginable a generation ago when the Church still held a firm grip over Irish society.
What Now?
Experts argue about the root cause of this striking exodus from the Catholic Church, but it seems readily apparent that the ongoing sex abuse scandals haven't helped matters. As the Vatican brainstorms strategies for keeping the pews full, one thing is for sure: if the Church doesn't figure out how to reform - and soon - they risk losing even more supporters.
Can Pope Francis inject new life into the Church's message and find a way to bring latent Catholics back into the fold? It won't be easy.
[Update 9/5/18]: During an interview with The Daily Caller, President Trump was asked to comment on the pope's handling of the clergy abuse scandal. He responded: "It's so sad to watch. The numbers, the length of time, you know, going back 70 years. I think it's having a really negative impact on the Catholic Church. I think it's very sad, to me it's one of the sadder stories 'cause I respect so much the Catholic Church. And to me it's a very sad story. The Pope is handling it, I guess, the best anyone can handle it. How is he going to handle it?"