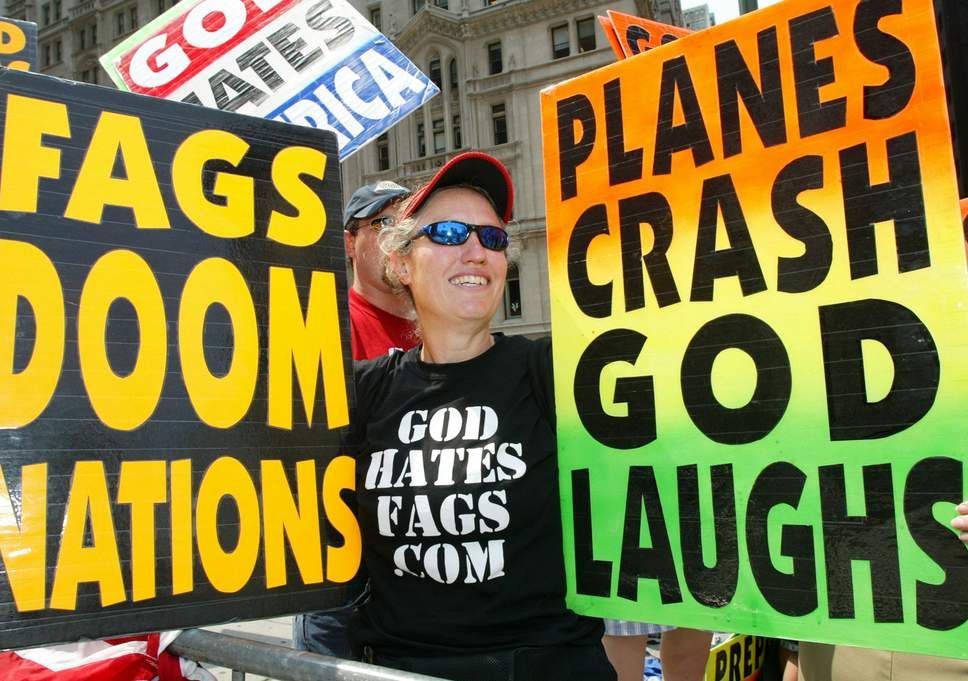 When's the last time you heard from the church of "God Hates Fags"? It's probably been a while, and there's a good reason for that. Everyone's favorite extremist hate-mongers have been relatively dormant in recent years. So what happened?
It all started with the death of controversial founder Fred Phelps Sr. back in 2014. Many were sure the church would dissolve following Phelps' death, given that his leadership was instrumental in their success and the majority of the congregation was comprised of his 13 children and their families.
A $10 million defamation judgment didn't help things, though that was eventually overturned by the U.S. Supreme Court. Then came the publicity eclipse. Their media coverage in 2018 was just a quarter of what it was back in 2015.
The Westboro Baptist Church is indeed still around, though it has transformed into a much milder version of its former self. Members still embark on daily picketing campaigns throughout Kansas, and dozens of church-run social media accounts persistently spread the word about the sin of National Ice Cream Day and other grave societal ills.
Time in the Spotlight
Perhaps no single U.S. congregation enjoyed the kind of notoriety the Westboro Baptist Church built beginning in the 1990s, when its familial cadre of Topeka, Kansas followers stalked gay pride parades, federal courthouses and even military funerals.
The church's tactics were simple enough: shock and outrage as many people as possible in order to get its venomous anti-gay message out - hence the infamous "Thank God for 9/11" and "God Hates Fags" picket sign slogans.
Softening the Message
Perhaps most intriguing has been church's adoption of a more subtle and gentle tone. Westboro Baptists have always justified their anti-gay exhortations as "tough love." According to member Shirley Phelps-Roper, this message was really "a great kindness", designed to "get in their face and show them."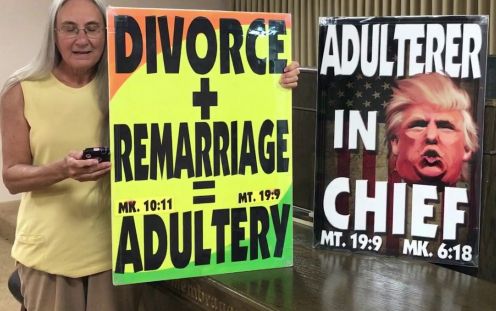 But those days are gone (well, mostly - it should be noted that "godhatesfags.com" is still the group's official website). Although the church still pickets consistently, their signs no longer feature venomous homophobic messages - instead invoking more positive ideas of Jesus, scripture and love. Nor are they so obsessed with gay people anymore. The WBC seems to spread the sins of the day around, expanding their reach beyond homosexuality to include divorce, remarriage, same-sex marriage and adultery.
"To the extent that we are given, from time to time and by the grace of God, better light on any piece of Scripture and how it speaks to the situations we see on the ground in the world, we are always only interested in preaching the truth of the Scripture," explained new media relations head Steve Drain.
Tough to Compete in Today's Media Landscape
As for why the church has chosen to retire the more incendiary picket signs, several competing theories have been offered. Losing their dogmatic leader was certainly part of it - it's hard to hate the gays if your heart just isn't in it. Another possibility is that they've decided to take their homophobia underground in an effort to appeal to a wider swath of Christians.
But perhaps the most likely explanation is that media attention is hard to come by these days. With the media primarily focused on bigger issues whether it's coverage of the White House, the latest mass shooting, or a cave rescue in Thailand there simply isn't enough room in the headlines for a bunch of gay-bashing Christians.
Once the cameras stopped showing up, maybe church leaders decided it just wasn't worth it anymore. The WBC may have once thrived on a shock doctrine of hateful speech, but its recent evolution is proof that even the most extreme groups are forced to tailor their messages when faced with decreasing membership and changing societal views.
Parents often advise their children that if they ignore the school bully, he will eventually lose interest. Perhaps there's something to that method, after all.