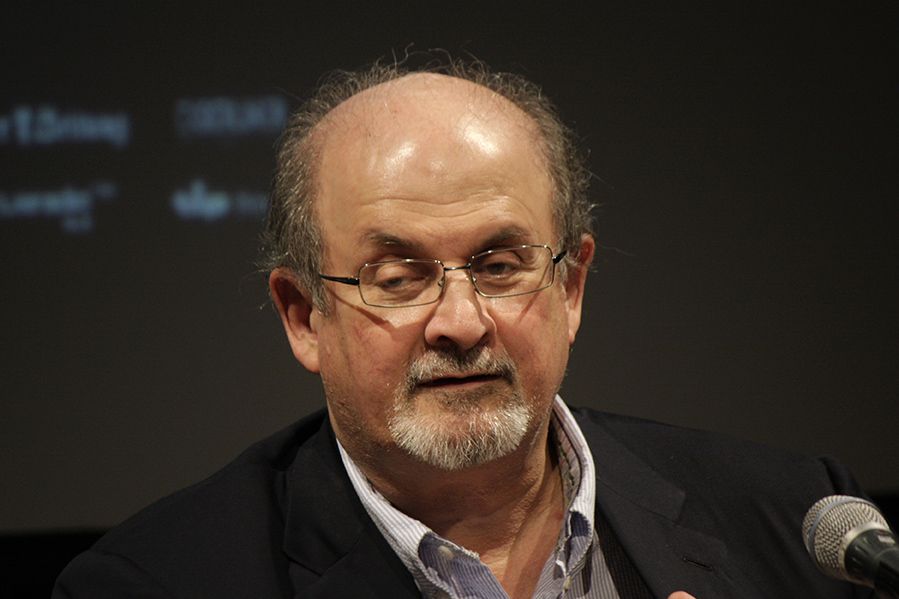 Earlier this month, author Salman Rushdie was brutally attacked at a speaking event in New York which left him fighting for his life. While the alleged attacker's motivations remain muddy, there is some evidence the attack was religiously motivated.
In 1989, the Iranian leader Ayatollah Ruhollah Khomeini issued a "fatwa" on Salman Rushdie, ordering faithful Muslims to murder Rushdie. This was in response to his novel The Satanic Verses – a text that many Muslims find blasphemous.
The fatwa forced Rushdie into hiding, and resulted in attempts on not only his life, but the lives of publishers and translators of his work; Japanese translator Hitoshi Igarashi was murdered in 1991.
While the fatwa on Rushdie is by far the most famous in the eyes of westerners if not the entire world, Islamic scholars say the high-profile nature of this particular fatwa obscures the real meaning of the word. 
So, what does it really mean?
What is a Fatwa?
Most people in the West (probably due to Rushdie's story) associate a fatwa with a call for violence – the religious equivalent of a Mafia "hit."
But that's not true, say experts.
A fatwa can be issued over anything, and is simply an answer to a question posed to qualified Islamic scholars. Georgetown University Law Center professor Lama Abu-Odeh describes a fatwa as a "legal opinion on a matter that is raised by a constituent" to Islamic religious leadership.
Seeking a fatwa "would be like going to someone who was a combined lawyer-priest and getting an opinion," said Gordon D. Newby, author of A Concise Encyclopedia of Islam. Fatwas are often issued on mundane things affecting Muslims' everyday lives, like fasting, food, and prayer.
They can also be issued as a general condemnation against a person, institution, or concept.
In fact, fatwas can be calls specifically condemning violence. For example, a 2005 fatwa from a group of U.S. and Canadian Muslim leaders condemned terrorism as haram in the wake of 9/11. A 2014 fatwa from respected Muslim cleric Bin Bayyah denounced ISIS and religious violence.
What About Salman Rushdie?
As it happens, the fatwa on Rushdie's life issued by Ayatollah Ruhollah Khomeini was many non-Muslims' introduction to the word, and gave it a violent association that lingers to this day.
"There is no historical instance or basis for calling on members of the general public to exercise vigilante justice to put someone to death for statements and, for that matter, for someone to follow such directives," says the director of Harvard Law's Islamic Law program, Intisar Rabb. 
Historical basis aside, the facts on the ground remain: a Muslim cleric called for Rushdie's head, and, over 30 years later, he almost got it. 
Fortunately, the attempt on his life was unsuccessful – the latest reports indicate that Rushdie is expected to survive.
And while police are still exploring potential motives, early indications are that the attack was motivated by the fatwa on Rushdie's life, which was never formally rescinded.
In 1998, Iran announced the fatwa "finished," but said they'd neither support nor hinder attempts on his life. As recently as 2019, Iranian leadership called the fatwa "irrevocable". 
Still, many Muslim scholars argue that death fatwas are un-Islamic, and regret the violent association most Westerners now have with a term that is – on its face – not inherently violent. 
What are your thoughts?