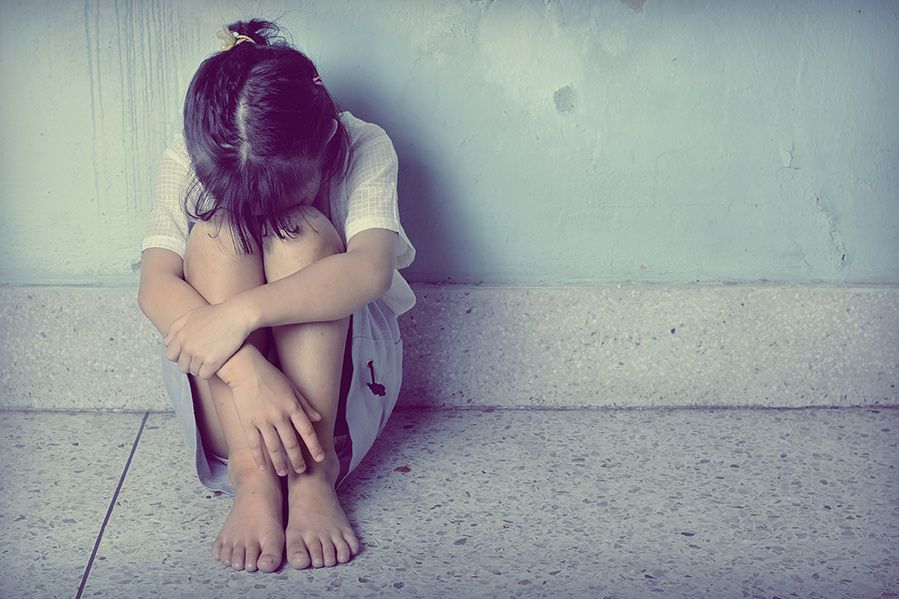 5-year-old Zoey lost her mother, then she lost her father, and now, because the women who adopted her are gay, she's losing her school.
The child, from Louisiana, was tragically orphaned in 2020 after her father's death in an industrial accident. She was taken in by her aunt, Jennifer Parker, and her aunt's wife. The two women officially completed the adoption process just recently, and become official guardians of Zoey.
The plan was for the child to enroll in the same school she'd been attending, Bible Baptist Academy, in DeQuincy, Louisiana. That's when things went south.
Emily and Jennie Parker were shocked to be informed by school administrators informed that their "lifestyle choices" were incompatible with the private Christian school's values – and that their newly adopted daughter was no longer welcome there. 
School's Out... Forever
The meeting with the school's director and its pastor took place just two days before school was set to begin, leaving the Parkers scrambling to find somewhere else to enroll Zoey. While they did find another school, the experience was painful for the whole family.
"This was a big slap in the face," explained Emily Parker.
The Parkers weren't the only ones to question the decision. Zoey previously attended pre-K at Bible Baptist Academy, where she had friends and was familiar with the teachers. Now she must uproot all of that, in the wake of her father's death, because her adoptive parents are gay? It didn't sit right with many people.
The incident has sparked outrage, with opponents decrying the school's decision to tell a kindergartner who has recently experienced an unspeakable tragedy she's being kicked out of the only school she's ever known… for something she had no control over. 
Despite this unfortunate development, the Parkers are trying their best to look on the bright side.
"My little girl will never find herself alone or without love. She is loved farther than comprehension could explain," wrote Emily Parker on Facebook. "I am so excited for her new journey. I just hate how it came about."
Christian Values
For its part, the school insists it is simply upholding Christian values.
School officials clarified in a statement that "this should not be interpreted that we have any hatred or malice toward them. We are just as committed to loving all people as we are to holding to Bible principles that people may not agree with or may not understand."
That love will apparently have to be felt from a distance.
"As a Baptist academy, we are also committed to providing an environment that is consistent with the beliefs that we hold. We want our students to not only know our beliefs, but we want them to see them as well," the school wrote in a statement on their website. "Regarding personal relationships, we hold that those relationships, whether in dating or in marriage, should be between a man and a woman."
Emily Parker responded via social media, saying that she's "thankful" the school kicked out her daughter. [I'm] thankful you will not mold my tiny human's brain to be anything like you," she wrote. "I will teach my child to love EVERYONE just like you say your God is supposed to."
On the one hand, it's a private Christian school called Bible Baptist Academy; it shouldn't come as much of a surprise that they have a zero-tolerance policy on homosexuality. On the other hand, do they dole out expulsions evenly? As many on social media asked: are students kicked out if their parents get divorced?
But at the heart of the debate is a deeper question: Is it fair to punish children for the sins of their parents?
Update, 8/29/22: According to a Facebook post shared by Emily Parker, Zoey has been successfully enrolled at a different Christian school in the area. This new school, Parker explains, is "so accepting, they are non denominational, and have many cultures, races, and religions roaming their halls."