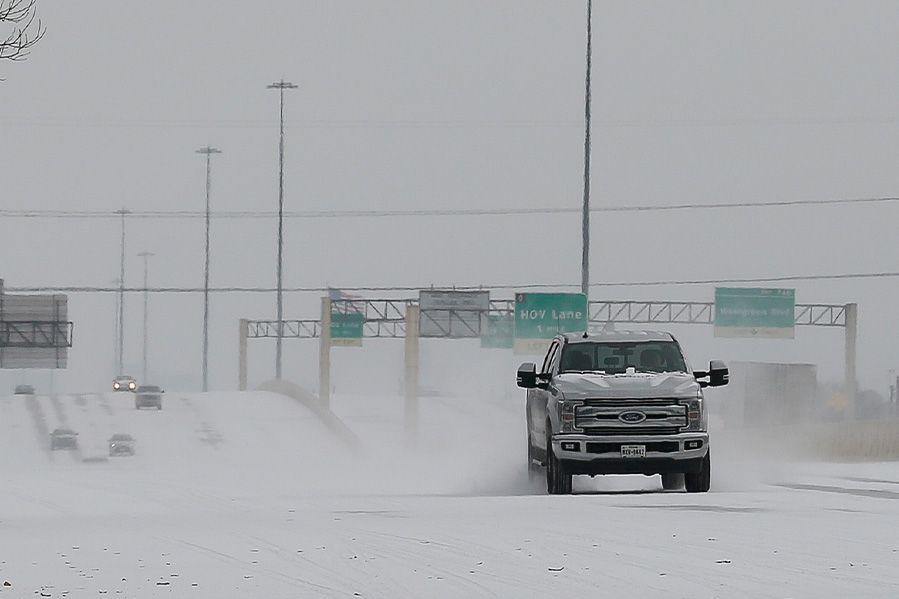 The brutal winter storm that hit Texas has left millions without power and killed 20+ people. With the power grid failing to keep the heat on in millions of homes and a population generally unequipped to deal with freezing temperatures, the results have absolutely devastated the Lone Star State and left official scrambling to provide aid. 
One Texas mayor's response during these trying times? "I'm sick and tired of people looking for a damn handout!"
'No Handouts' to Handing-in a Resignation
A since-deleted Facebook post by mayor Tim Boyd of Colorado City, Texas drew widespread criticism from city residents.
In the post, Boyd suggests that the federal government owes residents nothing, those without power are lazy, and that God provides all the tools people need to survive on their own. 
Here's the full statement: 
The post made national headlines, with widespread outrage at its callousness across the board, particularly the suggestion that Texans without power and water were somehow lazy or in any way responsible for the state's power grid failure, and that those unable to get water and power deserved to die.
Boyd was forced to resign his position as mayor following the intense social media backlash, and offered a half-hearted apology:
"I would never want to hurt the elderly or anyone that is in true need of help to be left to fend for themselves… I was only making the statement that those folks that are too lazy to get up and fend for themselves but are capable should not be dealt a handout. I apologize for the wording and some of the phrases that were used!"
Biblical Values
One part of Boyd's message caught a lot of attention: his argument that because God provides, nobody should look for a handout.
Many were quick to point out that the Bible is full of commands to help the poor or less fortunate in times of need.
There are in fact dozens of Bible verses about lending a helping hand, and one of the most famous passages of the New Testament is Matthew 22:39 which states to 'love thy neighbour as thyself'.
Most Texans are emphatically living those values right now. Throughout Texas, communities are in fact coming together to assist one another in incredibly inspiring ways: gathering groceries and other needed supplies like blankets for vulnerable populations like the poor and elderly, sharing water from private wells, and shoveling neighbors' driveways. 
Local news in Texas is full of similarly inspiring stories of strangers lending helping hands. Restaurants are offering free or seriously discounted meals to individuals in need. Stranded drivers are being towed to safety by strangers. Plumbers are offering to fix burst pipes. Churches, synagogues, and mosques are leaving their doors open to all.
So which is it? Does God provide tools for survival with the expectation that everyone should just look out for themselves? Or do we have an obligation to take those tools and use them to help others?