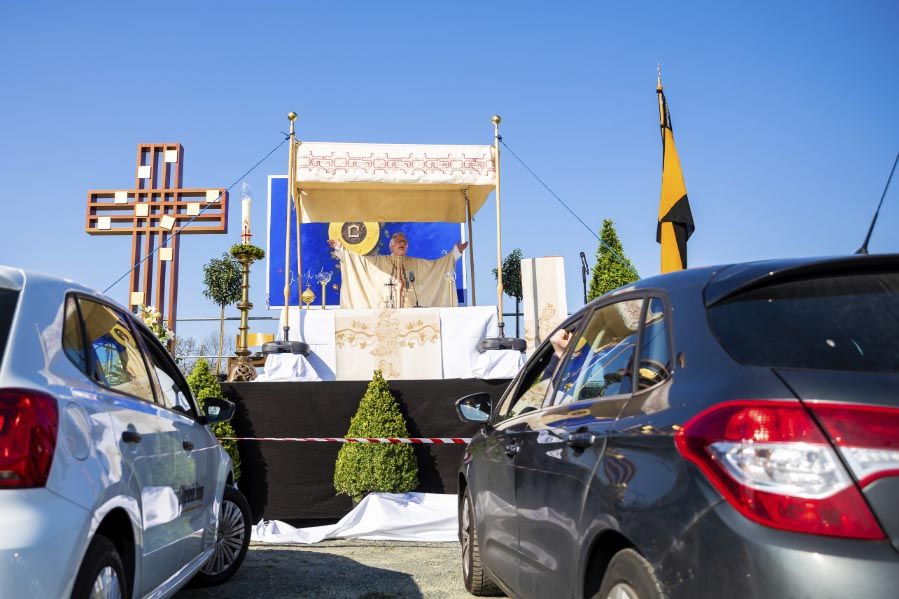 Many churches made waves this last weekend as they held Easter services despite stay-at-home recommendations straight from the CDC. Some churches opted instead to hold drive-in religious service, where parishioners park in the parking lot and listen to the Sunday service from the safety of their cars. Think of the now nearly extinct drive-in movies of old, but a whole lot more religious.
Police in Greenville, Mississippi took exception to one church's drive-in service, and began issuing tickets to the believers, carbound and with the windows up. And now, in a new twist, the Justice Department is stepping in - in favor of the faithful.
Government Backs the Believers
The Trump Administration's filings indicate that they believe that religious gatherings are specifically being targeted, and that secular activities are not receiving the same scrutiny. Attorney General Barr backed that filing up, making a statement that places of worship won't be targeted. He said that the police ignored local restaurants and stores to continue with parking lot services, and that "The City appears to have thereby singled churches out."
With local governments banning large gatherings (and rarely making exceptions for religious services), more and more churches have turned to drive-in worship to spread their message. 
Pastor Bob Kemp-Baird of the Disciples of Christ church in Daytona Beach, Florida, is one such church leader turning to drive-in to get his message out.
"Churches are trying to find any way they can to gather people together,"he says. "They're really feeling from their congregants, 'we want to come together to worship, but we recognize the health risks. So what do we do?"
Too Risky?
Even with the Trump DOJ throwing support behind church drive-ins, local police crackdowns threaten them just as they're taking off. The Greenville mayor's office issued a statement, saying that churches should go digital instead of hosting drive-ins. "Churches are strongly encouraged to hold services via Facebook Live, Zoom, Free Conference Call, and any and all other social media, streaming and telephonic platforms," it read.
Local governments fear that the church gatherings will be easy prey for the coronavirus, apparently not having faith that parishioners will stay in their cars and keep the windows rolled up. And with so many churches dropping in-person service entirely and going digital for the time being, it seems that many in local government believe this is one "essential service" that can be fulfilled at home. 
Yet, with the Department of Justice stepping in, it seems drive-in churches can continue. At least, for now.
What do you think of drive-in churches? Are they a safe and viable alternative to in-person worship, or simply too risky in a deadly pandemic?