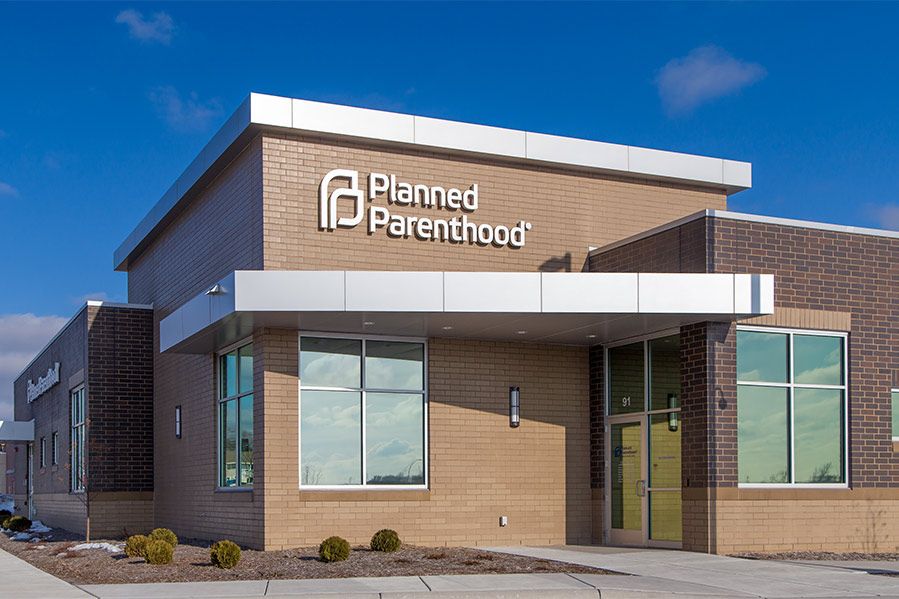 As most of us are legally mandated to stay at home and flatten the coronavirus curve, some are pushing the limits on just what a stay-at-home order entails. In Charlotte, North Carolina, eight anti-abortion protestors were arrested in violation of the ban on mass gatherings put in place by Governor Roy Cooper, despite the fact that protesting is a Constitutionally-protected right. Police claim they weren't properly social distancing, and the protesters say they were. The arrests set off a firestorm of controversy, with debate on just where the line between public safety and Constitutional rights meet.
Eyewitnesses have differing accounts on if they were following public safety guidelines. Police said they arrived to find a large crowd of around 50 people gathered outside of a woman's health center in Charlotte. The "sidewalk counselors" were reportedly approaching patients without gloves or masks to pass out literature, ignoring social distancing guidelines. The executive director of the clinic, Calla Hales, called it a "public health nightmare".
The police asked the crowd to leave because they were in violation of the order. Most of the large group left, but eight men who would not disband were arrested, including pro-life activist and former-HGTV star David Benham. There is a video of the arrest circulating online where he gives an impassioned speech to the arresting officer, saying that "we are an essential, federally recognized non-profit charity that helps at risk-mothers and babies". 
Is Protesting Essential?
Benham has since made the rounds on the conservative media circuit, which attracted the attention and support of Senator Ted Cruz.
During his interviews, David Benham has said police were dishonest in their report of the group's activities. According to his story, when he arrived at the scene there were only three people passing out literature, and two manning the trailer where they give women sonograms. He claims they were all social distancing and that they had the right to assemble there as a non-profit essential service.
Regardless of whether he was or wasn't properly social distancing, Benham isn't the only one who's made waves for protesting during coronavirus lockdown.
Pro-life activists were ticketed in Michigan on the grounds that they were violating Governor Gretchen Whitmer's stay-at-home order. But they took to more than Twitter to express their frustrations - they sued the state, citing religious discrimination. A U.S. district court actually sided with the protesters, despite the fact that most other public gatherings are currently banned in Michigan. Their attorneys took a victory lap, calling this a great victory for freedom: "It has been said that all tyranny needs to gain a foothold is for people of good conscience to remain silent," the attorneys said. "During this current pandemic, we will not remain silent; we will remain vigilant."
Critics have been critical of both groups of protesters, however, saying that going to abortion clinics to express their disgust simply should not supersede the greater public safety at all.
What do you think? Do you think the Constitutional right to free speech should take precedence over the emergency orders preventing group gatherings? And does it make sense to preach about saving the lives of the unborn while putting everyone else's life at risk to do so?