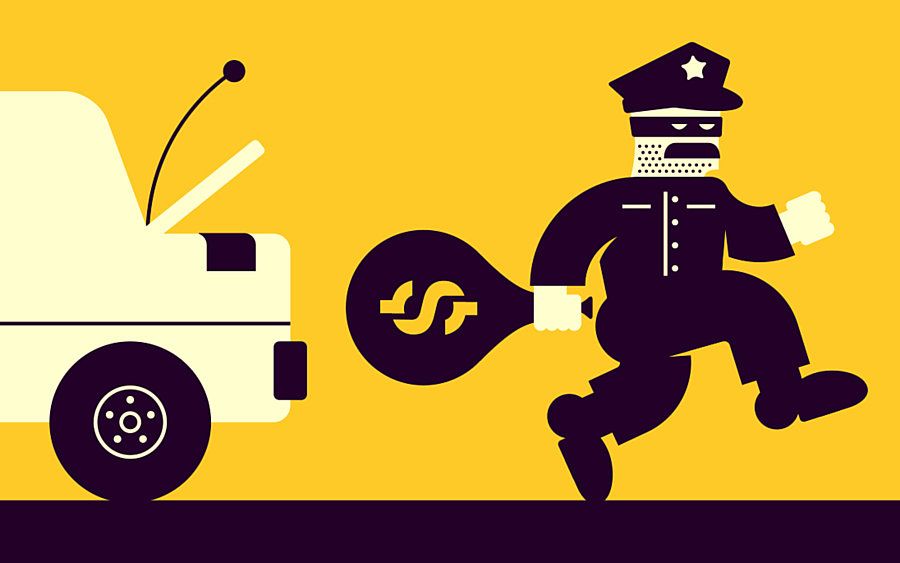 ---
The world's major religions don't agree on everything, but there is general consensus on certain core principles. Among them: thou shalt not steal.
It's a fairly straightforward concept: don't take what's not yours. It's one of the first things our parents taught us as children growing up. And civilized society takes stealing seriously; we have a whole host of laws that prohibit theft and prescribe tough punishment for offenders.
But here's the catch: this fundamental principle of "thou shalt not steal" doesn't apply to police. As it turns out, police officers have full authority to take your possessions without due process, even if you're not being charged with a crime. Yes, you read that right. It's a process called asset forfeiture, and police departments across the country are increasingly coming under fire for abusing it to their own ends. Originally used sparingly to deter criminal activity, instances of asset forfeiture have expanded greatly in recent years leading many to call for a ban on this "legalized theft" by law enforcement. If you have a moment, check out this informative (and frightening) overview of the issue.
But enough background information. What does this look like in action?
Crooked Cops
The latest case to make headlines involves an officer in the UC Berkeley police department. A now-viral video shows the officer reprimanding a hot dog vendor for operating without a permit. After writing him a ticket, the cop then reaches into the man's wallet and removes the cash inside. Here's the video that's got everybody talking:
Immediate Backlash
So, were the officer's actions just? According to the letter of the law, yes. But many people didn't see it that way. Watching the video, it's hard to suppress the feeling that what you're witnessing is inherently wrong. Here you have a hardworking individual just trying to make a few bucks selling hotdogs to college kids. True, he didn't have a permit to do so. Perhaps a citation was in order. But to open up his wallet and confiscate the money inside? What honorable person let alone an officer of the law would do such a thing?
Fortunately, there is a bright spot in all of this. After the video went viral, the community came together and rallied around the hot dog vendor. A GoFundMe page set up in his name has raised an astounding $80,000 (and counting). Looks like the police officer won't be having the last laugh, at least not in this case.
The Future of Forfeiture
The fact remains that every day countless innocent citizens are stopped by police and have legally-earned money taken from them. Because of the long and complex legal battle required to get one's assets back, many never see their money returned, or only a fraction of the original amount after being forced to hire a lawyer. And the problem is only getting worse. In 2014, the total amount of money confiscated by police exceeded the amount stolen in burglaries nationwide.
Should Americans be Outraged?
Although civil asset forfeiture has been around for decades, the continued expansion of the practice warrants serious concern. While it may be a useful tool against organized crime, it also incentivizes police misconduct. Abuse is rampant, and it's nearly impossible for the innocent people affected to get justice. If we want to uphold the principle of "thou shalt not steal", then perhaps our laws should reflect that ideal.