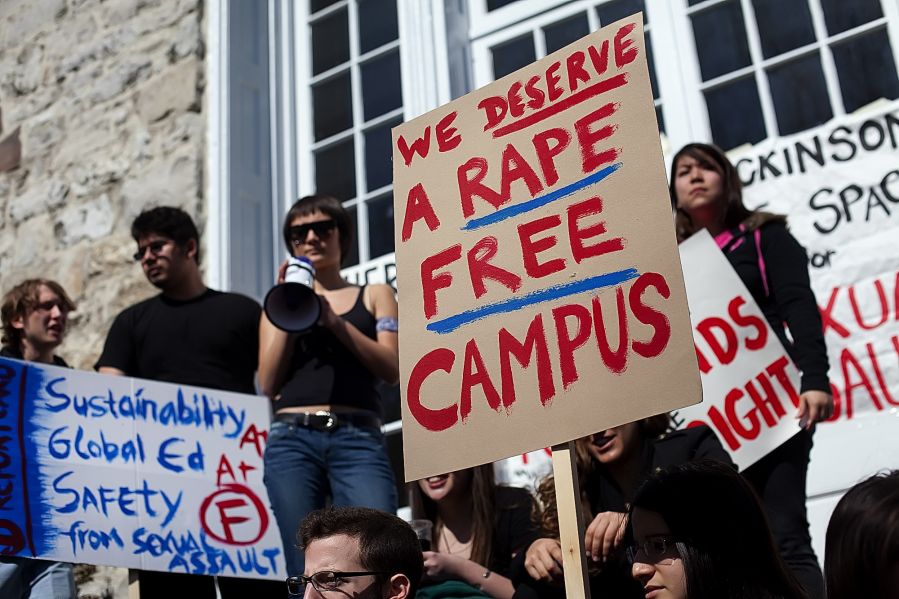 Sexual assault has become an increasingly important issue on college campuses over the past decade. Across the board, cases of sexual assault are on the rise. Most universities take reported crimes very seriously and perform full investigations. Unfortunately, some don't. The most recent scandal to gain attention involves Ken Starr, the famous prosecutor in the Monica Lewinsky case. He was fired as President of Baylor University for his inexcusably poor handling of a string of sexual assaults involving student athletes.
During Starr's time as president, officials at Baylor received numerous reports of sexual abuse by football players from 2009-2016, six female students reported being raped or sexually assaulted. Astoundingly, not only did school officials decline to investigate these crimes, they actively discouraged the reporting of such events. Ken Starr of course claimed he knew nothing about the reports, but graciously accepted responsibility and agreed to "go down with the ship" anyway.
Religious Aspects
Here's where things get interesting: Baylor is a Baptist school. In fact, it's the largest Baptist university in the United States. Consequently, the university has specific rules which forbid premarital sex among students. While they may have righteous intentions, these rules are highly problematic. First of all, college students are notorious for breaking rules and experimenting sexually. That is just the reality. The students know it, the teachers know it, and school officials know it. Because of this, religious universities like Baylor seem to abide by a "don't ask, don't tell" policy regarding student sex. But what about cases when university officials need to be told, such as incidents of rape or sexual assault? Well, oftentimes victims choose not to tell the school because they are afraid of facing punishment. Thanks to religious rules against student sex, sexual assaults are consistently under-reported. However, the issues at Baylor pale in comparison to those at Mormon-run Brigham Young University.
BYU
Some astonishing facts recently came to light about BYU, which has even stricter rules than Baylor against premarital sex. Over a dozen students have come forward saying that they were investigated, and in some cases even disciplined, after reporting sex crimes to school officials. One rape victim, realizing that BYU officials were unlikely to help her, decided to go straight to city police (unaffiliated with the school) and file a detailed report. After her attacker was arrested, a BYU campus police officer somehow gained access to the police report, and proceeded to pass it on to school officials. A few days later, the rape victim was told she was under investigation for violating school policy regarding premarital sex. The grossly twisted logic of school officials provoked an outcry from the community, and a state investigation is now underway. However, it remains to be seen if BYU will be forced to reform its troublesome policies.
Disturbing Pattern
These cases point to an startling pattern: religious universities such as Baylor and BYU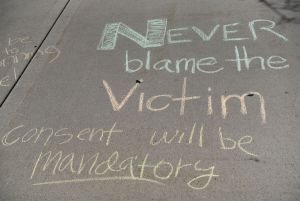 are so concerned with policing their students' private lives, that they've turned a blind eye to their safety.
School officials argue that if everyone simply followed the rules against premarital sex, then sexual assault would never happen. However, this mentality ignores basic human nature. Assuming that an "honor code" will successfully prevent sexual assault is about as naïve as assuming that a law against doing drugs will prevent people from overdosing. There is a reason prohibition has never been a successful tactic.
Takeaways
A quick review: by enforcing strict rules against sex, religious universities actively discourage the reporting of serious sexual crimes. Not only that, but the few cases that are reported are rarely fully investigated, allowing attackers to get away without punishment. To add insult to injury, the victims brave enough to file reports are often disciplined for admitting that they were attacked. Is that justice?
While people may disagree over the morality of premarital sex, that's not the issue here. The issue is victims of sexual assault being discouraged from reporting it to school officials, and then getting penalized for doing so. There has got to be a better way. What do you think? How should religious universities handle cases of sexual assault? Should they even have the right to police students' bedrooms in the first place?