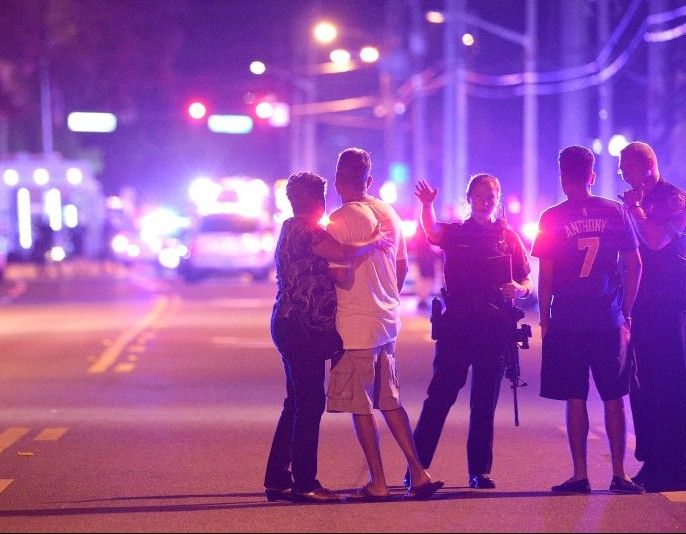 We, like millions of others throughout the United States, are sad, angry, and scared. On Sunday morning, clergy and staff of the Universal Life Church woke with heavy hearts as we learned of the devastating terrorist attack in Orlando, Florida. Information is still being released slowly as the difficult investigation continues, but we do know that 50 people were killed and another 53 injured when an individual opened fire at a Latin-themed event at the Pulse nightclub in Orlando, which caters to members of the LGBTQ+ community.
The individual responsible for the Orlando shooting was armed, legally, both with a handgun and an AR-15 rifle. At this juncture, according to President Obama, he appears to have been motivated in-part by the violent and fundamentalist ideologies espoused by the Islamic State (ISIL), in addition to homophobia.
In the wake of the attack, politicians around the country took to the internet to express platitudes of prayers and "good thoughts", including President Obama, Hillary Clinton, and Donald Trump. Joining the sitting President and presumptive Presidential nominees in expressing their grief were dozens of politicians who had accepted money from and advocated on behalf of the NRA, a gun-rights lobbying group that has worked tirelessly to ensure that purchasing a weapon like the AR-15 rifle is as easy as purchasing any other item from your local market. This is the same type of weapon that was used in the recent mass shootings in San Bernardino, Newtown, and Aurora; it is estimated that more than 3 million AR-15s are currently in circulation in the U.S.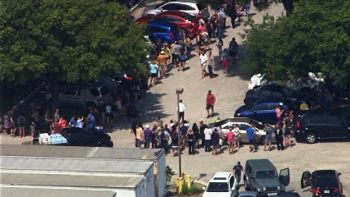 These expressions of prayer and positive thoughts may be appreciated by some, but could certainly never fill the holes left in the hearts of parents who lost a child, or friends who lost their loved ones. Since the attacks in Newtown in December of 2012, there have been more than 1,000 mass shootings in the U.S.; at least 1,140 people have been killed, and nearly 4,000 more wounded. The disturbing wave of terrorist activity causing devastation in cities around the globe is a human crisis of the highest degree and must be addressed with meaningful action, immediately. At the Universal Life Church we believe that all human life is equal, valuable, and must be protected. While we are sad, angry, and scared, we have also been inspired by the images of hundreds of individuals lining up to donate blood, supplies, and their time to aid those affected by the tragedy in Orlando. We hope that this celebration of human community is heard by our global leaders, that they might institute meaningful policies to ensure the safety of human lives around the planet.
In particular, in the United States, we would urge our leaders to guarantee that all individuals - regardless of their race, gender, religion, or sexual orientation - are afforded equal protection under the Constitution of the United States of America. Furthermore, religious and political organizations should not be afforded some of the tax benefits and other protections they are currently afforded if they are found to espouse dangerous and discriminatory teachings. We would also urge that serious consideration be given to policies that would limit the amount of damage a singular individual is able to wreak on human livelihood given the advent and availability of ever-more-deadly weaponry.
The Universal Life Church believes that we are all children of the same universe. We stand in solidarity with our LGBTQ+ brothers and sisters and the peace-loving community at-large. We advocate fiercely and relentlessly for a world in which all men and women can one day join hands and live in peace. We firmly believe in the possibility of this future and, recognizing that the prevailing apathy is not a path toward progress, will continue to fight aggressively for that future.
Updated 6/30/2016:
Much has happened in the weeks following this terrible tragedy. Although we've yet to see tangible progress on the issue of gun control, the issue is far from being ignored. Last week a determined group of Democrats gained national attention when they held a sit-in on the floor of the House of Representatives to protest for increased gun control measures. By the time the sit-in eventually came to an end, over 170 Democrats had participated. House Minority leader Nancy Pelosi said they would continue to fight for gun control "until hell freezes over".
While the community in Orlando continues to grieve, fundraisers started for the Pulse victims and their families have been incredibly successful. A national GoFundMe campaign has raised almost $7 million, shattering the website's previous record for donations. This past Tuesday, more than 1,200 Florida restaurants signed on to raise money for the victims. The state-wide effort is expected to generate a significant contribution to the cause. Only time can heal the wounds left by this awful attack, but it is encouraging to see the state of Florida, and indeed the entire country, rally behind this community in their darkest hour.