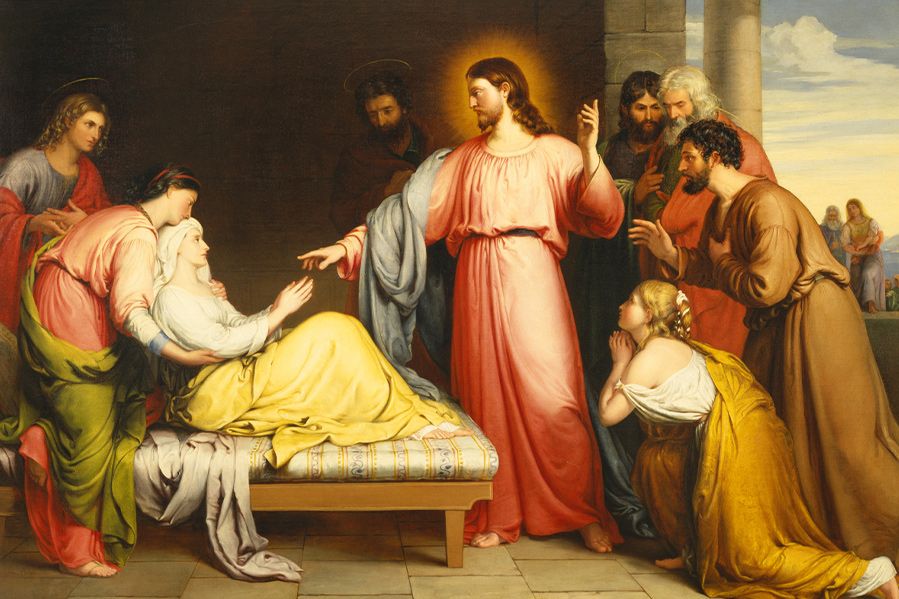 You've heard of Jesus turning water into wine, but have you heard of him taming fire-breathing dragons?
The Bible is full of miracles performed by Jesus. It was kind of his thing. The canonical gospels detail Jesus turning water into wine, curing lepers, restoring sight to the blind, and, of course, being resurrected from the dead – among many other miracles.
But did you know there are a bunch of miracles left out of the gospels? If we go beyond the canonical gospels and look at the New Testament apocrypha, particularly the infancy gospels, there are dozens of miracles performed by Jesus that didn't make the Bible.
Here are ten miracles performed by Jesus you might not know about.
10. Jesus Tamed Dragons
In the Gospel of Pseudo-Matthew, Joseph, Mary, and Jesus fled to Egypt because King Herod, having been informed a baby will replace him as king, ordered the slaughter of all boys under two. They sought shelter in a cave, but it turned out to be full of dragons. Everyone was afraid, but Jesus easily tamed the beasts and commanded them to hurt no man - which they obeyed.
9. Jesus Turned Clay Into Birds
In the Infancy Gospel of Thomas, a five-year-old Jesus is playing in a brook when he fashioned twelve sparrows out of clay. When Joseph arrived at the brook, Jesus clapped, and the clay sparrows came to life and flew away. 
8. Jesus Stretched a Board
Later in the Infancy Gospel of Thomas, Joseph is crafting a bed for a rich man. During construction, Joseph noticed that one of his wood beams was cut too short. Jesus took the short beam and miraculously stretched it to the proper length, and his father kissed and praised him heartily.
7. Jesus Purified Water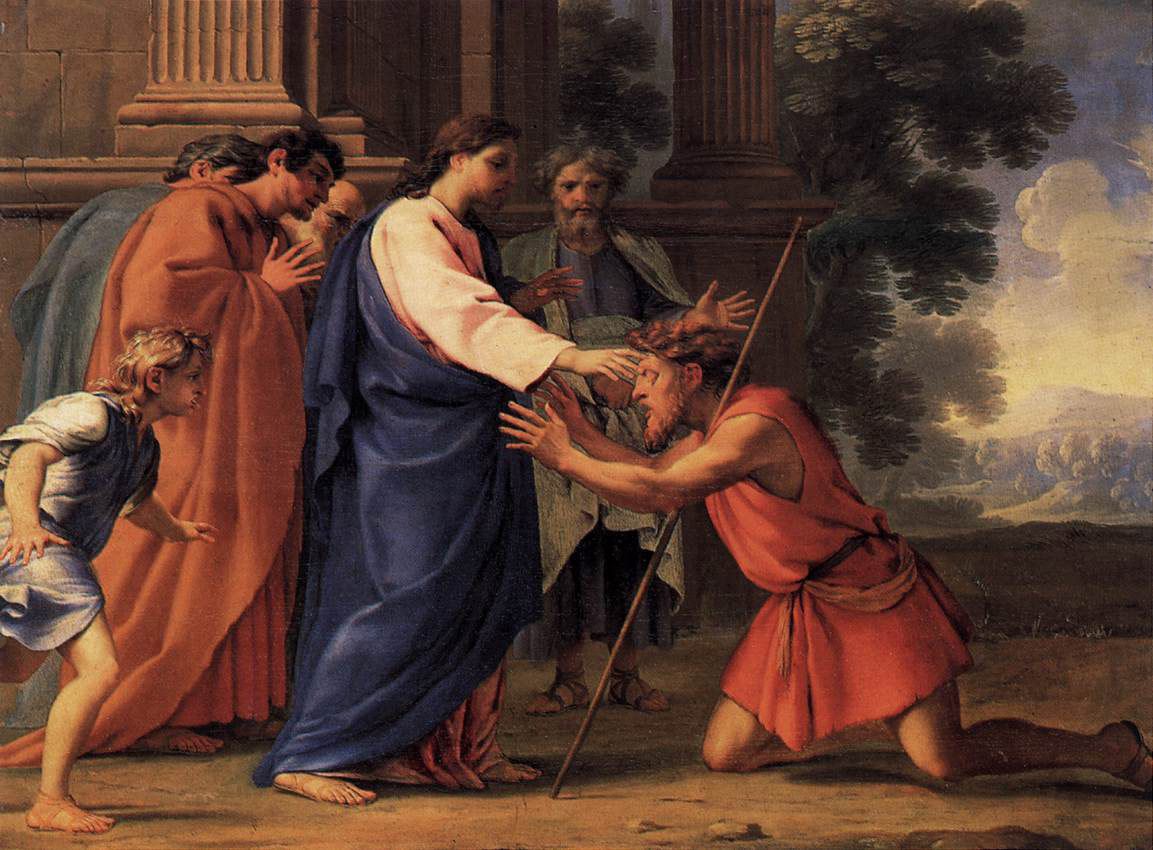 The Infancy Gospels of Thomas recount a very young Jesus purifying water from his words alone, making water from the flowing pools of a brook safe to drink with just his words.
6. Jesus Revived a Little Boy
Again in the Infancy Gospel of Thomas, one of Jesus' playmates, a boy named Zeno, falls off of the upper story of his house and dies. Jesus jumped down from the roof and stood over the boy and resurrected him there on the spot.
5. Jesus Cured His Brother's Snake Bite
In the Infancy Gospel of Thomas (are you noticing a pattern here?), Jesus' brother James is collecting wood for a fire when he was bit on the hand by a venomous viper. He seemed destined to perish then and there, but Jesus breathed on the bite wound, and the venom was neutralized. Also, the viper exploded just for good measure.
4. Jesus Produced a Feast From a Single Grain
In the Infancy Gospel of Thomas, an eight-year-old Jesus goes with Joseph to sow their wheat, but their yield is weak; They disappointingly only had a single grain. But Jesus miraculously turned the single grain into an entire meal, and they invited the poor of their village to join them in the feasting.
3. Jesus Made Three of His Disciples Immortal
In the Book of Mormon, Jesus makes three of his disciples immortal, granting them life until he returns for the Second Coming. Technically, that means that members of the LDS church believe Jesus's disciples are still walking the Earth today!
Over the years, people have reported encounters with kind older men who have stopped to help change a tire or assist lost travelers. These men supposedly had a holy essence about them, but there's no evidence they were actually immortal disciples in the flesh.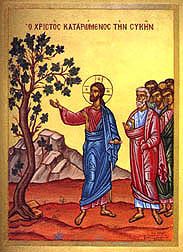 2. Jesus Cursed a Fig Tree
This one is actually in the Bible, in both Matthew and Mark. In Jerusalem, Jesus approached a fig tree in search of fruit. The tree was covered in leaves, meaning fruit should be within, but there was not a single fig to be found. Jesus then cursed the tree, causing it to wither and die. This particular miracle is often taken as a parable, with various interpretations.
1. Jesus Cast Demons Into Pigs
This is another one from the canonical gospels. As recounted in Mark, Jesus met a possessed man. When performing an exorcism on the man, Jesus asks the demon's name, to which he receives the reply "my name is Legion, for we are many."
The demon(s) beg Jesus not to expel them but to send them into a nearby herd of swine, which Jesus does. Then the pigs – an estimated 2,000 in number – began rushing down a steep bank and fell into the sea, where they all drowned. 
Did These Miracles Really Happen?
The short answer: nobody knows for sure, but most Christian teachings view them with a hefty dose of skepticism.
The miracles on this list are all sourced from accounts of Jesus's life written long after his death. However, there are lots of different writings about Jesus and the supposed things he did – and only a small portion of them are considered canonical. 
When the compilers of biblical texts first gathered writings to include in the sacred canon of the Bible, they had to be selective in what they chose to include. This led to considerable debate about which writings were genuine and which were embellished or made up altogether.
What Are the New Testament Apocrypha?
The stories that didn't pass the sniff test are sometimes referred to as noncanonical or apocryphal.
Many of the miracles on this list were taken from the Infancy Gospel of Thomas, which seeks to fill in the gaps between Jesus' birth and his adult years. 
This text is pretty firmly considered noncanonical by dominant Christians denominations. Over the years, some have even classified it as heretical, due to its depiction of Christ as having supernatural powers… and quite a nasty streak to go with them. 
For example, an early Infancy Gospel story tells of a child who spills water that a young Jesus had collected. Instead of showing forgiveness (like is taught in the Bible) Jesus channels supernatural powers and strikes the child down, killing him. Jesus later kills another kid – for the great crime of bumping into him – in the exact same way. 
Careful study also led biblical scholars to believe that the Infancy Gospel of Thomas was likely written in the 2nd or 3rd century A.D., centuries after Christ's death, which cast further doubt on its authenticity.
Still, some of the miracles performed are at least mentioned in other texts – the story of Jesus breathing life into clay birds also appears in the Quran (5:110), for example. 
Regardless, the early church ultimately rejected the Infancy Gospels from inclusion in the Bible. And it was far from the only rejected text. A few other writings considered noncanonical include:
Gospel of Marcion (mid-2nd century)
Gospel of Mani (3rd century)
Gospel of Apelles (mid–late 2nd century)
Gospel of Bardesanes (late 2nd–early 3rd century)
Gospel of Basilides (mid-2nd century)
Gospel of Thomas (2nd century; sayings gospel)
That's only scratching the surface; the list of historical texts not included in the Bible stretches much further than that. 
How Should Noncanonical Texts Be Viewed?
Does that mean such writings should be disregarded altogether? On this question, biblical scholars are conflicted. Some argue that because the stories themselves aren't genuine accounts of Jesus's life, it is best to simply ignore them and focus on the canonical texts.
However, others say that there is value in studying noncanonical writings. Even if the texts aren't exactly in tune with the Bible in its traditional form, they still contain helpful lessons that can be learned from, these scholars suggest.
What is your reaction – how do you think we should view noncanonical texts? And what do you make of these supposed miracles Jesus performed?