ULC Ordination Status in Tennessee
 Update: March, 2018 -- We've heard reports that some county clerks in Tennessee are rejecting the ordinations of Universal Life Church ministers. If you have personally encountered any difficulties with a county clerk in Tennessee, we would urge you to contact us at legal@themonastery.org
The ULC Monastery staff has learned that the Tennessee Attorney General has forbidden county clerks in that state from banning Universal Life Church ministers from performing wedding ceremonies there. In the State of Tennessee, it doesn't matter how a wedding officiant has received their ordination as long as they have one.
This crucial piece of information was learned through the ULC Monastery's correspondence with the Davidson County Clerk's office after one of our minister's attempts to register as a wedding officiant there were rejected by them. In addition to informing our staff that Davidson County does not have a policy against allowing ULC ministers to perform wedding ceremonies there, Robyn Norman of the Davidson County Clerk's office's Marriage and Notary Department told us that this stance was in fact based on Tennessee law.
"We are unaware of anyone being turned away from our office on [the basis of being Universal Life Church ministers]," said Norman. "Per Op. Tenn. Attorney General 87-151, 'The county clerk cannot require proof that an officiant is, in fact, a minister or other authorized person.'"
Davidson County is the third in Tennessee to inform the ULC Monastery that our ordination is accepted within its borders in recent months, after Knox and Williamson counties. These developments, combined with the above attorney general opinion, has convinced the Universal Life Church staff that our ordination is now legally recognized in the State of Tennessee. The number of states that accepts the Universal Life Church's online ordination has thus grown to 48; with the exception of one county apiece, both Virginia and Pennsylvania still will not allow ULC ministers to officiate weddings inside them.
How to Perform A Wedding in Tennessee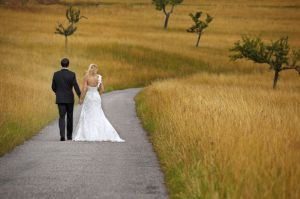 While we can confidently say that ULC ministers are legally able to perform weddings in Tennessee, it is still possible that they will be rejected by county clerks if they do not follow the correct course of action when attempting to file for a marriage license there. Even as of yesterday, misinformed Tennessee county clerks are still telling Universal Life Church Monastery ministers that their ordination is not accepted by the State of Tennessee.
It appears as if the primary reason our ministers get rejected by Tennessee county clerks, in spite of the attorney general opinion that explicitly states that the clerks are not allowed to do so, is that the ministers who get rejected ASK the clerks whether or not they can perform wedding ceremonies there instead of TELLING them that they were planning on performing a wedding ceremony or had already done so. Clerks unaware of Tennessee laws will occasionally claim that our ordination is not valid there if they are asked about its legality, but will not raise any objections if our ministers make it clear that they know that our ordination is recognized in Tennessee without explicitly stating as much.
If you are interested in performing a wedding in Tennessee, please do the following:
1) Contact the county clerk of the county where the marriage license is going to be filed and TELL them that you are going to perform a wedding in their county.
2) Ask what forms of ministerial documentation (ordination credential certificates, letters of good standing, affidavits of authority, etc) you will need to show to them in order to file for a marriage license. From as much as the ULC staff can tell from its correspondence with Tennessee county clerks, it appears as if Universal Life Church ministers might not even need to possess any form of ministerial documentation in order to file for a marriage license there. Please do not count on not needing to have any forms of documentation, however.
3) At no point when you are communicating with the county clerk should you ask about the validity of the Universal Life Church Monastery's ordination as doing so will only cause you difficulties.
Contact the ULC Monastery if a Tennessee county clerk refuses to let you file for a marriage license.