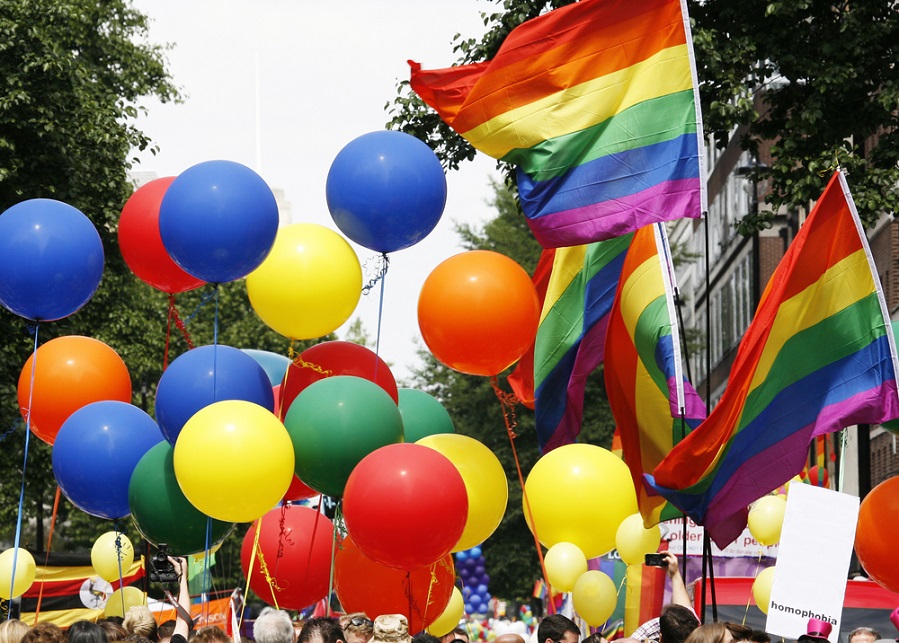 ---
It's Pride month, which means many cities around the country will be hosting Pride parades and events celebrating the LGBT community and affirming the progress our society has made on civil rights over the years. Participants come from all walks of life: gay, straight, young, and old, to wave rainbow flags and partake in the merriment. And, increasingly, religious leaders are also choosing to join in.
For some faith denominations, there is no controversy here. Groups such as the Episcopal Church have long since welcomed LGBT members into the fold. For these congregations, taking part in Pride is a no-brainer.
But the same cannot be said for more traditional denominations like the Catholic Church. While some Catholic leaders do participate in Pride events, many more do not often citing their belief that homosexuality is not condoned by God and therefore should not be celebrated. But apparently, this ambiguity in Church policy did not sit well with one particular bishop, who took it upon himself last week to issue a directive to his fellow Catholics. Bishop Thomas Tobin tweeted out:
A Ratio to End All Ratios
Bishop Tobin may have believed his argument to be ironclad when he hit the "send" button, but the internet sure didn't waste any time tearing it to pieces. In Twitter parlance, a "ratio" occurs when someone sends a particularly bad tweet that generates more comments (usually explaining why it's a poor opinion) than it does likes. Bishop Tobin may well have broken some sort of record in this regard, earning an astounding 94k comments to less than 30k likes.
As you might imagine, many comments referenced the Catholic Church's less than stellar track record when it comes to child safety.

But others chimed in to argue that religion also has no right to dictate how people live their lives, what they decide to celebrate, or who they choose to associate with. And shouldn't the Bible be about spreading love?

Church Teachings vs. Modern Realities
Despite Bishop Tobin's poor choice of words, his message does represent a real dilemma that traditional church groups are grappling with. If their religion says that being gay is a sin, what approach should they take to Pride celebrations?
Because a majority of Americans now support gay marriage, outright condemnation doesn't seem like a great idea from a public relations standpoint. As church attendance numbers continue to dwindle, faith leaders are looking for ways to get more people in the pews not to keep them away.
At the same time, perhaps they truly cannot participate in Pride events in good conscience due to their interpretation of the Bible's teachings. If that is the case, perhaps it's best to leave the decision up to individual priests and parishes. If they want to participate, great. If they'd rather pray for rain that day, the clear takeaway from this story is that it's best to keep quiet about it.