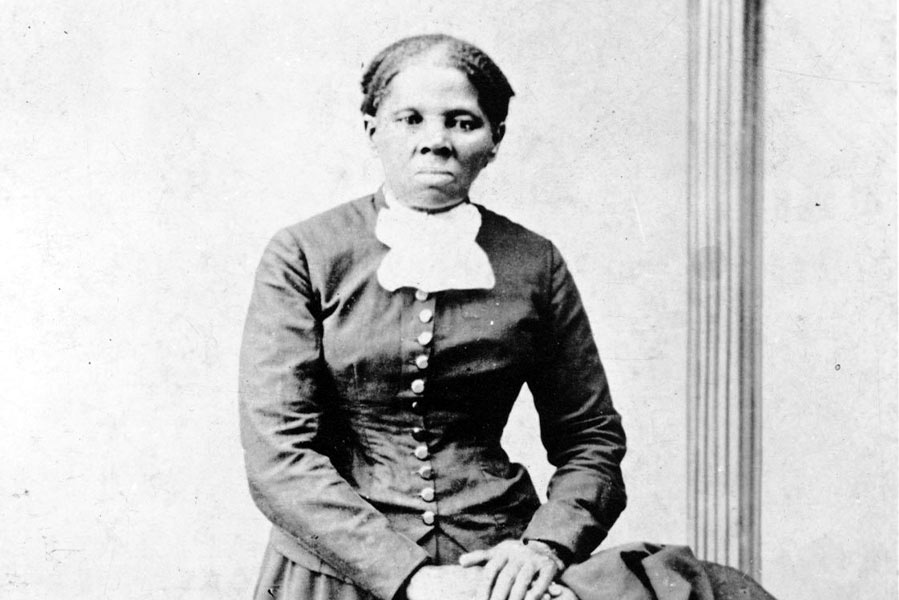 ---
The Trump administration decided recently to renege on Obama-era plans to redesign the $20 bill. Famed abolitionist Harriet Tubman will no longer replace slave-owning President Andrew Jackson on the bill. Unfazed by the change of heart, one church is now running its own $20 bill printing press in protest.
"The U.S. Treasury said they will not," Pastor Laura Ruth Jarrett declared to her Hope Central Church congregation in Boston. "And we say we will."
From their location in Boston's diverse Jamaica Plain neighborhood, the small church has been stamping all $20 bills collected from its offering plates with Tubman's face.
The simple gesture protests Treasury Secretary Steven Mnuchin's proclamation that Jackson's face would remain on the front of the bill until at least 2028. Then-candidate Trump called the decision to put Tubman's face on the $20 bill 'political correctness' and suggested printing Tubman's face on the $2 bill-- a denomination that is no longer printed.
So as Secretary Mnuchin punts the redesign to a future administration, the Hope Central Church continues to stamp over President Jackson's visage on the $20. With a laugh, Ann Potter described her glee in stamping over Jackson's face on bill after bill. "I'm taking such pleasure in this... Mr. Trail of Tears, gone!"
American History
Andrew Jackson has long been a divisive figure in American politics, drawing both fervent support and smoldering condemnation. Historical records show the country's seventh president owned as many as 160 slaves and played a pivotal role in relocating over 60,000 Native Americans by force to make room for more plantations. More than 4,000 Cherokees died on their march west along what came to known as the Trail of Tears.
But historians also regularly rank Jackson highly. Jackson did delay the Civil War by squashing the Nullification Crisis and was the only president in history to pay off the national debt.
Tubman, meanwhile, escaped from the Maryland plantation where she was born into slavery. After reaching freedom, Tubman almost immediately turned around to aid the escape of others. All told, Tubman led 13 expeditions along the Underground Railroad to help dozens of slaves gain their freedom. Later, Tubman acted as a scout and spy for the Union Army in the Civil War, and in her twilight years was active in the woman's suffrage movement.
Stamp of Approval
Selected amongst thousands of nominations, Tubman would have become the first African American on paper money - her 2020 introduction meant to coincide with the 100th anniversary of women's suffrage in America.
Hope Central Church congregant Marylou Steeden says stamping the $20 bills is its own "little rebellion."
Other congregations seem interested in following suit. And now Hope Central Church is now considering becoming a stamping station for anyone seeking to have his or her bills stamped.
The HCC congregation has taken great pride in being both inclusive and committed to racial equity, despite being mostly white. The church's volunteer racial justice team regularly meets with the pastor to brainstorm ways to serve local communities, and all services include a welcome message to "people of all colors, cultures, abilities, sexual orientations and gender expressions."
"We do not value the colonialism of white supremacy," Jarrett tells followers. "Our work is not to provide charity, but rather to provide reparation, to give back what we stole."
The idea seems to be taking off. Etsy shops are sprouting up with their own Harriet Tubman stamps for sale.
What do you think? Is this church right to take a moral stand for a cause they so strongly believe in? Or should churches butt out of political issues?