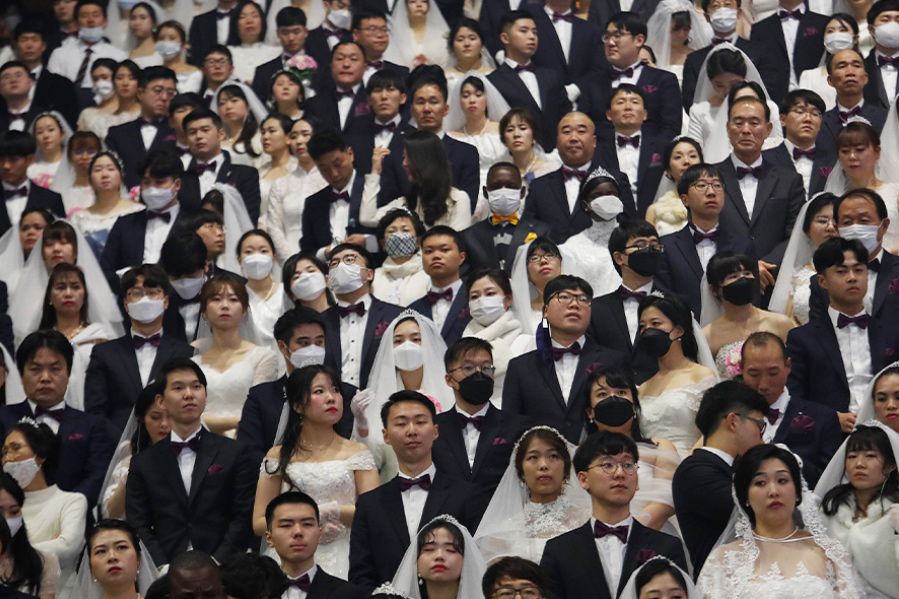 The assassination of former Japanese Prime Minister Shinzo Abe on July 8th shocked the world. The alleged killer, 41-year-old Tetsuya Yamagami, used a homemade gun to kill Abe in broad daylight during a campaign stop in Nara Prefecture. 
But many were surprised when Yamagami, who is not denying his role in the murder, told investigators that the attack was not of a political nature, but personal.
He says it was revenge for the Abe government's close relationship with a controversial South Korean church, a church that Yamagami says ruined his life and left him destitute. Some in Japan even relate to and feel sympathy for Yamagami, sending care packages and begging for prosecutorial leniency.
So what is this controversial church, and what did it do to provoke a high-profile assassination?
What is the Unification Church?
The group in question is the Unification Church. Although officially unconfirmed, it is widely believed that the church in question is the Unification Church (UC), a church founded in the 1950s in South Korea by Sun Myung Moon.
UC members believe that Moon is a messiah, and that Jesus Christ appeared to him in 1936 and tasked him with finishing His holy work. That includes forming the perfect marriage, which UC members believe Moon did with his second wife, Hak Ja Han. They're referred to as the "True Parents" of the movement, and members are blessed in mass wedding ceremonies where they can become "True Children".
Moon's stated goal was uniting all the different peoples of the world under the Unification Church, typically through mass wedding ceremonies.
It is these mass wedding ceremonies that the UC is primarily known for. The Unification Church rejects the idea of romantic love prior to marriage; When he was alive, Moon would point to two members at a mass wedding ceremony and match them together as a couple. Newlywed spouses often had not met each other previously or had only corresponded via letters. In some cases, they did not even share a common language. 
Members of the church became pejoratively known as 'Moonies', after the group's leader.
All of this – the mass wedding ceremonies, messianic view of their leader, and requests for large donations – has led some critics to label the church a cult.
A Worldwide Movement
Although it began in Korea, the Unification Church since spread out and has branches (and political influence) in countries around the world. 
The group is active in the U.S., and a Unification Church in Pennsylvania made headlines a few years back when it held a "mass blessing ceremony" for AR-15 rifles. 
So what about the connection to Abe? Well, the UC is also quite influential in Japan, and Prime Minister Abe's government was one of the church's biggest political allies. It is that relationship that would ultimately lead to his assassination.
Fleecing the Flock
Despite his decision to violently assassinate a former world leader, many people in Japan found Tetsuya Yamagami's story a sympathetic and relatable one.
Yamagami's mother was a member of the UC, and in a letter drafted before his assassination of Abe, he detailed his experience with them and why he believes they ruined his life.
"After my mother joined the church (in the 1990s), my entire teenage years were gone, with some 100 million yen ($735,000) wasted," the letter read. "It's not an exaggeration to say my experience during that time has kept distorting my entire life."
The church is well-known for its requests for exorbitant cash donations. As Moon told a group of Japanese followers in 1973, "each of you needs to restore, through paying indemnity, the sins committed by your ancestors in history."
Sometimes they got even more creative. As one civil suit described, church-related businesses would pressure believers into purchasing overpriced products by leveraging them as a remedy against ancestral curses.
According to his uncle, Yamagami and his brother were increasingly neglected by their mother, who instead went all-in on the UC and gave away all of the family fortune – hundreds of thousands of dollars – to the Unification Church. Within months of joining the church, she apparently had donated nearly $500,000 USD to the church.
The Lost Generation
Yamagami blames the church for ruining his life and livelihood, as his family fortune was donated away by his mother and his brother committed suicide. When Yamagami tried unsuccessfully to take his own life, his mother allegedly didn't even leave Korea to see him.
It's a familiar story for many Japanese of a particular generation, who came of working age during a time of economic turmoil in Japan, only to see whatever family fortune they had donated to a new age religion they were forced into as children. The Japanese media has dubbed them 'the lost generation'.
Ultimately, it appears Yamagami was seeking somewhere to place blame for his misfortune. He settled on Abe, a successful politician who had risen to power in part by courting the Unification Church to shore up votes for his campaigns. This it seems, in his mind, was unforgivable. 
The assassination has set off a discussion on the children of UC members in Japan, the neglect they felt as children, and the tough financial situation Japan's economy and their parents' financial contributions to the church have left them in.
As one social psychology professor in Japan stated, "if our society had paid more attention to the problems over the past few decades, [this] attack could have been prevented."