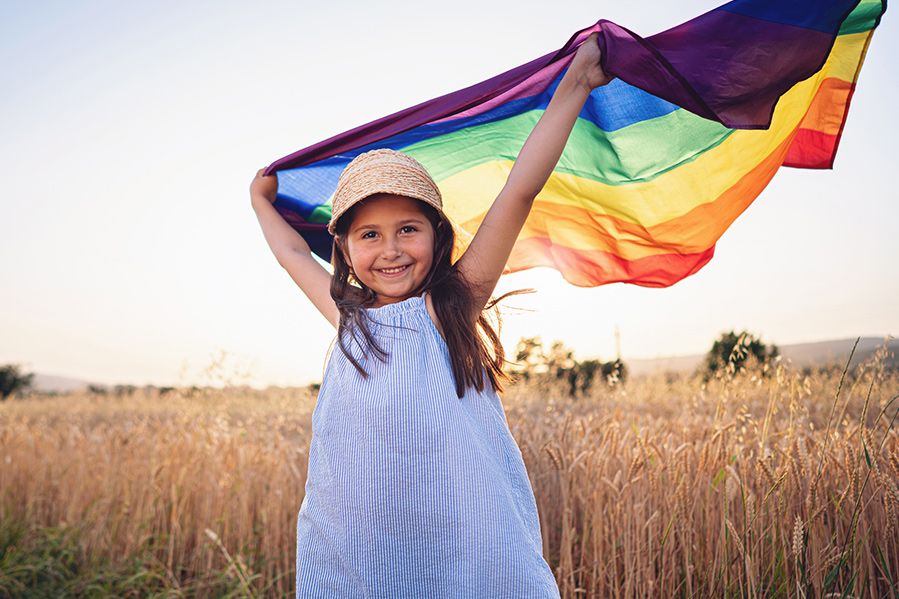 As a wave of anti-LGBTQ laws and policies sweep through our nation's schools, things like pronoun usage, which books are available in school libraries, and even what bathroom kids can use are all under a microscope.
Meanwhile, activists are pushing to keep any trace of homosexuality out of schools, sometimes even via legal mandate.
And while some of the anti-LGBTQ fervor has roots in Christianity, not every Christian is on board. Now, some clergy and faith leaders are saying enough is enough.
Churches Lend a Helping Hand
"Dangerous and irresponsible." That's how the Inclusive Faith Coalition described one Texas school district's recent policies significantly limiting how schools can talk about LGBTQ issues and how LGBTQ students can express themselves.
"Such policies unleash untold damage on children who will not be able to live as their authentic selves, nor believe that their schools will be safe spaces for them to learn, grow, and thrive," the group wrote.
The recently-approved policies in question come courtesy of the Grapevine-Colleyville school board in Grapevine, Texas. The new rules outlaw discussion of sexual orientation until sixth grade, limit transgender students from using the bathroom of their choice, and ban any pronoun usage not consistent with a student's biological sex.
The changes prompted a walkout from students who described them as "transphobic" and a "gag" on teachers.
But opponents have another ally in this fight: faith leaders. The Inclusive Faith Coalition, an alliance of clergy from local churches and synagogues, says the students have their full support.
In a letter to the school board, they said they're feeling "deep sorrow and frustration" over the school district's "[decision] to further erode the dignity and rights of its LGBTQ+ students" in a move that is "nothing short of persecution."
Unlikely Allies
Faith leaders in Texas aren't the only ones pushing back on school policies they see as discriminatory. The heads of two Catholic high schools in Omaha, Nebraska have rejected guidance on gender identity handed down from the Archdiocese of Omaha.
The Catholic leadership in Nebraska says it wants to limit sports participation outside of one's biological sex, clamp down on pronoun use, and ban students and staff from gender-affirming hormone therapy.
But two schools within the order, Creighton Prep and Marian High School, say they've rejected the new policies governing gender issues. Rev. Matthew Spotts of Creighton Prep explained that instead of blanket policies, the school will instead take a "pastoral approach" to students experiencing gender and sexual issues "with great care and on an individual basis."
For some LGBTQ students, church leadership is proving to be an unlikely – yet powerful – ally.
What is your reaction?