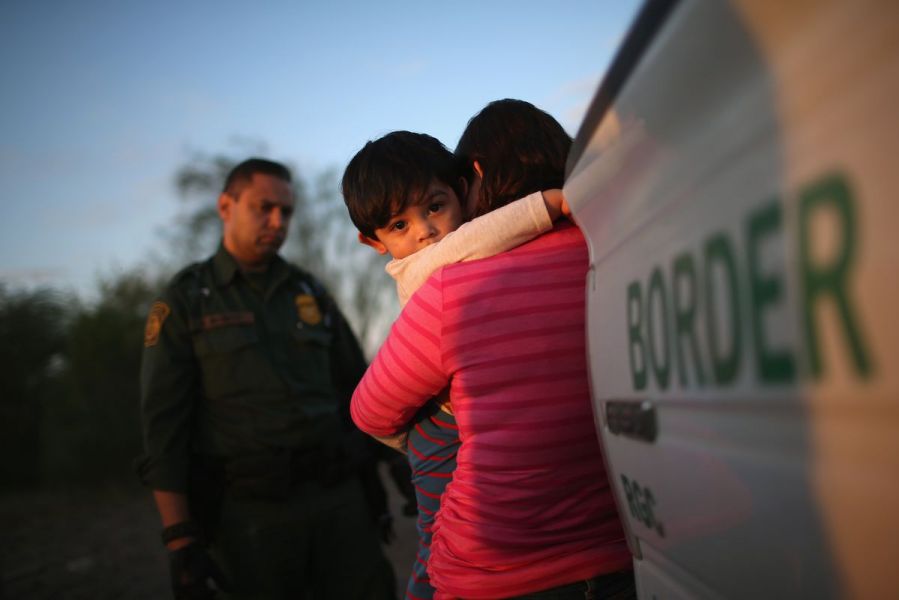 ---
When it comes to the brutal task of separating immigrant parents from their terrified children, Attorney General Jeff Sessions truly believes God is on his side. The highly-controversial Trump administration policy has been condemned by people on both sides of the aisle, and many religious leaders have declared it "unchristian." But Jeff Sessions doesn't see it that way:
"I would cite you to the Apostle Paul and his clear and wise command in Romans 13, to obey the laws of the government because God has ordained the government for his purposes," Sessions told a group of law enforcement officers in Fort Wayne, Indiana last week. "Consistent and fair application of the law is in itself a good and moral thing, and that protects the weak and protects the lawful."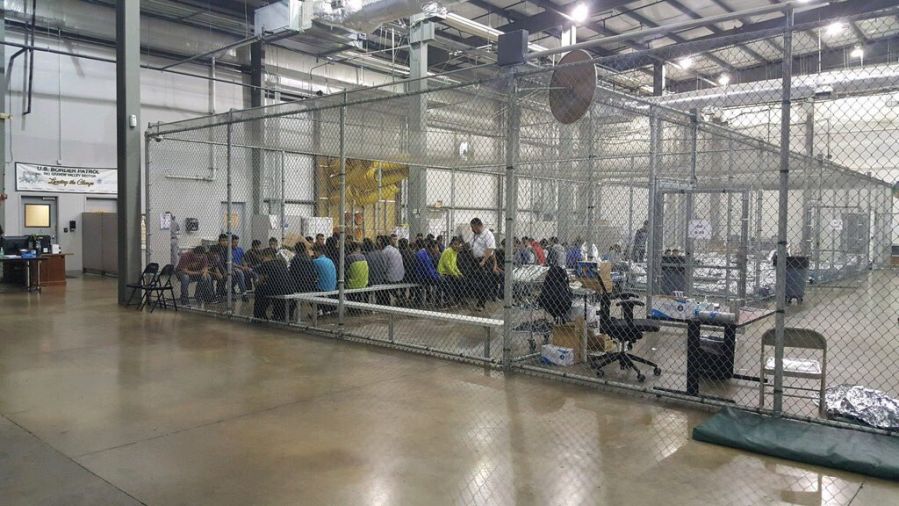 ---
Taking A Stand Against Immigration
Back in May, the Trump administration announced a new zero-tolerance policy on illegal immigration, promising swift prosecution for anyone who crossed the Southern border illegally. This includes any migrants traveling with children or unaccompanied minors.
However, instead of letting children stay with their parents, immigration officials are now detaining them separately in hastily constructed facilities. Photos of immigrant children locked up in metal cages within these facilities have sparked collective outrage across the country. With each passing day, more heartbreaking details are emerging. Newly released audio tapes from within a detention center capture the cries of children desperate to see their parents:
Administration officials insist that while the policy might not be pretty, it's a necessary step in curbing illegal immigration. If families know they'll be separated, the thinking goes, they'll be far less likely to attempt a border crossing. More than 650 children were separated from their parents in May alone, according to official figures cited by the Associated Press.

Would Jesus Support Ripping Families Apart?
Many were shocked to see Jeff Sessions cite the Bible in his efforts to defend a policy that's been widely denounced as inherently immoral. What happened to the Bible's overarching messages of caring for the less fortunate and loving others despite their faults? Taking children from their mothers seemingly flies in the face of those ideals.
Furthermore, given the history of the particular passage, critics argue that any good Christian should be concerned about where things are headed. The last time Romans 13 was invoked, explains John Fea, a professor of American history at Messiah College in Pennsylvania, was "in the 1840s and 1850s by defenders of the South or defenders of slavery to ward off abolitionists who believed that slavery is wrong."
Yikes. That's not great company to hold.
Biblical Guidance
What else does the Bible have to say about immigration? According to Gabriel Salguero, president of the National Latino Evangelical Coalition: "Overwhelmingly, Scripture causes us to defend families. The Bible calls us to be pro-family, and I personally find it deeply lamentable that we are separating children from their parents at the border or anywhere."
Catholic leaders in the U.S. strongly condemned the administration's "immoral" immigration policies, with one bishop even suggesting any Catholic who aided and abetted the Justice Department would be violating their faith and should potentially be denied Communion.
In another unprecedented development, all five living first ladies - including Melania Trump - have come out against the policy. Former first lady Laura Bush even wrote a scathing op-ed opposing the administration's tactics:



I live in a border state. I appreciate the need to enforce and protect our international boundaries, but this zero-tolerance policy is cruel. It is immoral. And it breaks my heart.https://t.co/he1uw1E96A


Laura Bush (@laurawbush) June 18, 2018
What Next?
Immigration has been a hot-button issue in the U.S. for years, and countless attempts to settle on a compromise have proven fruitless. There is understandably a need for some form of border security. However, we must also have frank conversations about what it means to enforce the law and grapple with the moral questions involved.
Is it right to separate families in an effort to deter further immigration? If so is there a religious or spiritual justification for such a policy, or are its defenders just grasping at straws?
[Update 6/20]: Amid the ongoing firestorm of controversy, President Trump announced this morning that he will sign an executive order "to keep families together," though the details of the order have not yet been made clear.