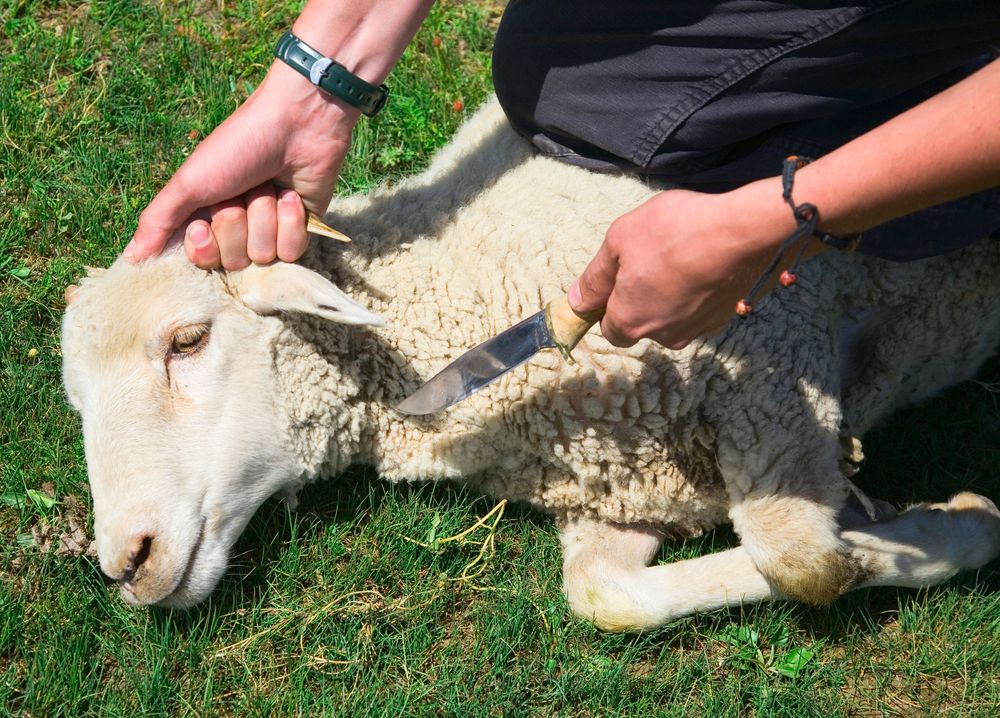 A city in the Detroit area has just voted to allow residents to legally sacrifice large animals at home, so long as the killing is being performed for religious purposes.
Hamtramck, Michigan is home to a majority-Muslim community for whom ritual sacrifice is an important part of their faith. The Hamtramck City Council, whose members all identify as Muslim, approved the new policy in a 3-2 vote.
Many residents celebrated the decision, calling it a victory for religious freedom.
However, critics haven't been shy in speaking out against the policy. Among them is PETA, which has decried animal sacrifice as a cruel and inhumane practice.
Animal Sacrifice in Islam
The ritual killing of animals is commonplace in many Muslim-majority countries around the world.
Followers of the Islamic tradition slaughter animals – typically goats or sheep – during the holiday of Eid al-Adha. The meat from the animal is then shared with family and friends, and even passed out to needy members of the community.
"It's not something new or novel," says Dawud Walid, director of the Michigan branch of the Council on American-Islamic Relations (CAIR).
Referencing the Quran, he continued: "This is when Muslims recognize Abraham sacrificing a sheep instead of having to sacrifice his son."
The policy change in Hamtramck will allow Muslims to observe this sacred ritual.  
"If somebody wants to do it, they have a right to do their practice," Council Member Mohammed Hassan explained.
There are also guardrails in place; residents will reportedly have to notify the city if they plan to perform a sacrifice, as well as pay a fee and make their property available for inspection.
PETA Fires Back
None of that has satisfied critics, who argue that animal sacrifice has no place in the modern world – religious ritual or not.
One of the loudest dissenters is PETA spokesperson Ashley Byrne, who voiced the group's objections.
"We have to think about the fact that children are often exposed to these religious rituals," Byrne said. "These animals' throats are slashed and their heads are manually torn from their bodies."
She acknowledged that religious freedom is protected under the Constitution, but argued that "animal sacrifice should be a thing of the past because it's cruelty to animals, plain and simple."
Byrne also urged religious communities to seek ways to modify traditions to avoid hurting animals.
"We see ritual slaughter in many different places in the country, but we also see people working to find alternate traditions, like some Santería priests use red wine instead of animal blood now," she explained. "There are rabbis who encourage their orthodox followers to use money instead of chickens in Kaporos rituals."
Will Household Pets Be Affected?
Meanwhile, some people appear to be objecting out of fear that the policy would lead to their family pets being put in danger:
This seems to be a simple misreading of the law, which covers only those animals traditionally used in ritual sacrifice (like goats and sheep).
Nonetheless, that hasn't prevented similar angry objections to Hamtramck's new policy from across the internet.
What is your reaction? Should ritual sacrifice be allowed for religious purposes, or does this cross the line regarding inhumane treatment of animals?