Our staff here at the Universal Life Church was profoundly saddened by the revelation that the crash of Germanwings 9525 appears to have been deliberate. According to the New York Times (upon investigator's review of the cockpit recordings recovered from the wreckage), the co-pilot of the flight, Andreas Lubitz, purposely locked the pilot out of the cockpit and quietly steered the plane into the side of the French Alps while the pilot furiously attempted to regain entry and passengers screamed.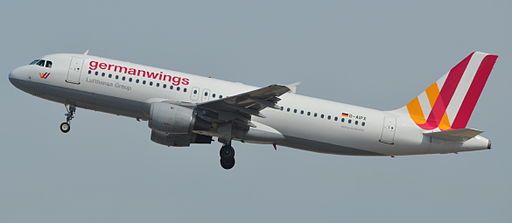 All 150 individuals on board were killed instantly.
At this point, according to French investigators, it does not appear as though the incident was connected to terrorism. While the investigation is ongoing, the evidence appears to indicate that the co-pilot's decision to crash the plane may have been an act of suicide/mass-homicide.
Unfortunately, this is not the first time that a pilot has driven a plane full of passengers into the ground. In fact, over the last two decades, 24 American pilots have killed themselves while flying. In 1976, a Russian pilot steered a small commercial airplane into the building where his ex-wife lived, killing 12. As recently as 2013, 33 people were killed after a captain directed a plane flying over Namibia into the ground when the first officer left the cockpit.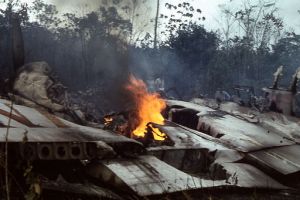 Additionally, while the investigation is ongoing, many have theorized that the yet-unsolved disappearance of Malaysia Airlines flight MH370 may have been the result of deliberate actions taken by the pilot of that flight.
The phenomena, while rare, does certainly lead one to question exactly how safe it is to travel by air and place one's life into the hands of a total stranger. Clearly we are dealing with a problem here how can we make our skies safer?
While there has been some reasonable criticism of the application of the word "suicide" to these particular events, given the egregious bystander casualties associated with them, it has led all of us to think a bit more about suicide and its interpretation in the media.
Suicide, according to the Centers for Disease Control and Prevention, is the 10th leading cause of death in the United States. A 2006 World Health Organization report estimated that in the year 2020 more than 1.5 million suicides could be committed around the globe. Currently, the organization reports, a suicide takes place somewhere in the world every 40 seconds.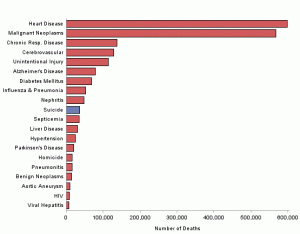 Before going further, we think it is important to make note that suicide is a disease, and a profoundly sad one. Very often when suicide is encountered whether as the result of a large news story or even in our personal lives one hears familiar refrains along the lines of "suicide is a selfish act." This characterization is disturbingly glib and fails to recognize the harsh reality of suicide: no mother or father would willingly devastate the lives of their children, nor would a child devastate the lives of her or his parents, by committing suicide. Suicide is not a free choice. People who commit suicide are not weak, they are not selfish, and they are not evil. Rather, these individuals are gravely ill and did not have the access to the support or treatment that they needed to recover. Suicide is not taken lightly by the suicidal; the act of suicide is a horrible, unfortunate, only-remaining response to an unfathomably deep pain and sadness.
Many news organizations are reluctant to report on suicide, and for good reason. We here at the Universal Life Church are, frankly, also reluctant to traverse into certain areas of this conversation for fear of the associated risk, and will attempt to do so within guidelines that have been established by mental health organizations designed to prevent the risk of contributing to 'copycat' suicides. One study found, for example, that in the month following the suicide of Marilyn Monroe (which was heavily covered by the press) there was a 12 percent increase in suicide nationwide.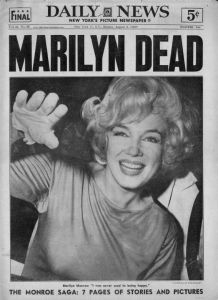 Over the last 30 years, the rates of suicide among those below age 24 and above age 65 appear to have declined (particularly among the latter demographic), the rate of suicide among those ages 25-64 in the U.S. have been increasing at a staggering rate since 2000. As of 2010, the CDC found, there were an astonishing 17.6 suicides per every 100,000 people in that age group. Within that group suicides among baby boomers (those in their 50s) who appear to be undergoing the greatest increase, having jumped more than 50 percent over the period.
The trend doesn't seem to be slowing, either; just last year a CDC report declared that the nationwide suicide rate may be the highest that it has been since 1990. More people in the U.S. now die from suicide than from motor vehicle accidents.
There are several different schools of thought claiming to have pinpointed the cause of the increase. Many have pointed to the overall increase in the coverage of suicide in the media over the period as one potential factor. Most experts point to economic downturn as perhaps the strongest factor in determining suicide. The evidence appears to be on their side. Around the world, suicide (according to WHO data) occurs most commonly among poor men in poor countries who find themselves unable to support their families. The oppressive actions of agro-chemical corporations in countries like India, for example, have led to a rash of suicides among men facing unbelievable financial hardship.
In wealthy countries like the United States, economic downturn may still be a factor in the increase in suicides although the trends were increase before, during, and after the recent financial crisis. That said, many medical experts largely attribute the increase in wealthy areas to increases in the abuse of medications.
Suicide is a disease. More than a disease, it is a terrifying global epidemic that is not being adequately addressed by medical experts, caregivers, or policymakers the world over. While scientific advancements have stretched human lifespans to astonishing lengths, attention and research have been diverted from and have not kept pace with the need for better mental healthcare.
Our skies will not be truly safe until the minds of our pilots are adequately cared for.More funding needs to be devoted to mental healthcare. A better support network needs to be in place to address the needs of those suffering from mental illness. Suicide needs to be discussed more openly and honestly, not hushed and stigmatized. It needs to be regularly addressed as a serious health crisis in need of urgent and immediate attention.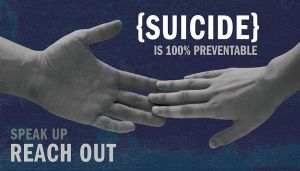 If someone you know or love has committed suicide, our hearts and prayers are with you and with their spirits. Know and remember that these people loved you and cared deeply for you, and that their suicide was a response to a profound pain that we may never understand.
Fortunately, there is a great deal you can do to help! First (and we hope this is common sense), give everyone you encounter in this world all the care, respect, and love that you can possibly muster. Second, we would urge you to reach out to organizations directly advocating mental health research and suicide prevention, like the American Foundation for Suicide Prevention, or The Trevor Project, and lend them whatever support you can. We would also ask that you contact your political representatives and let them know how urgent you feel it is that suicide and the global mental health crisis are addressed.
If you are personally experiencing suicidal thoughts, we would urge you to please seek help immediately. There is someone available to speak with you at the National Suicide Prevention Lifeline 24 hours a day, 7 days a week; the number is 1-800-273-TALK (8255).