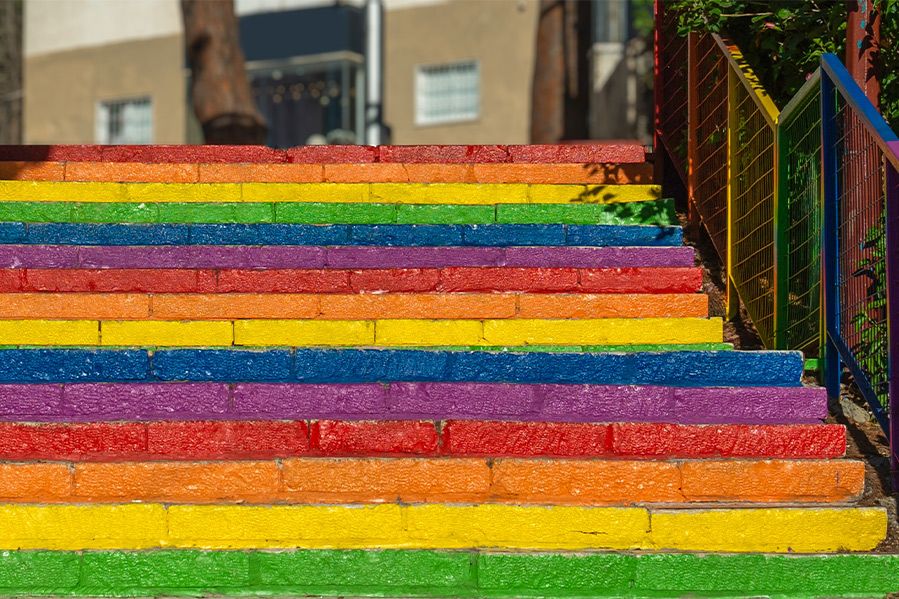 An elderly Australian woman was recently confronted outside a church by a man who insisted the rainbow she was painting on church steps was "an abomination to God."
The woman was at Pitt Street Uniting Church in Sydney, Australia, helping to paint the front steps ahead of Mardi Gras. Each step was being painted a different color of the rainbow. 
"Is this Christian?" an unnamed man can be heard asking from behind the camera. "Yep," the woman responds.
The woman can be heard calmly explaining to the man that in her view, God is for love and in favor of same-sex marriage.
But the man pushes back on that, arguing that God has commands – and that being straight is one of them.
The incident prompted heated debated, but there's even more to the story. 
Rainbow Rumble
Another video (presumably filmed later that night) shows vandals painting over the steps under cover of darkness. One of the vandals appears to say "[expletive] the LGBT."
Social media users largely expressed disgust at the man behind the camera, accusing him of pestering an older woman for no real reason other than his own bigotry.
"A deeply disturbing incident of intolerance and hate towards the LGBTQ+ community," is what one social media user described it as. "How awful," said another. "Some individuals really don't see how hatred has taken over their lives."
Still, some reactions were on the side of the vandals. "For those who consider the Bible to be the final word of God, this man was justified in questioning her beliefs," argued one commenter.
Despite the smattering of support, the vandals did not have the effect they may have thought. The rainbow steps were repainted by parishioners the next day.
What do you make of all this?
Should a church be allowed to broadcast its pro-LGBTQ values to the public? And do others have the right to stomp on that message in the name of scripture?
Disable checkingPremium suggestions