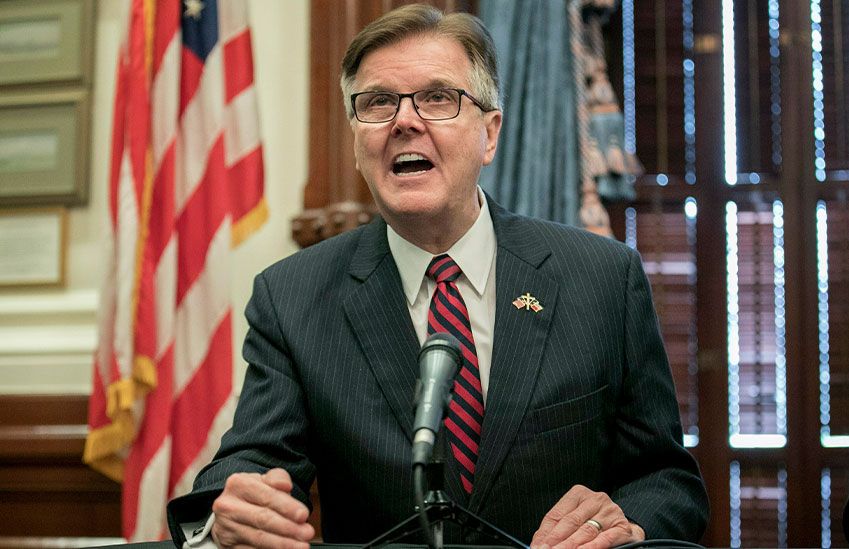 If it must come to sending the elderly on a COVID kamikaze mission to save the US economy, that's a sacrifice 69-year-old Republican Dan Patrick is willing to make.
"If that's the exchange, I'm all in," declared the lieutenant governor of Texas and grandfather-of-six on Fox News earlier this week. 
Patrick insists that many people of his generation aren't ready to "lose our whole country" and risk economic collapse over this public health crisis. "So my message is that, let's get back to work, let's get back to living, let's be smart about it and those of us who are 70 plus, we will take care of ourselves but don't sacrifice the country. Don't do that. Don't ruin this great American dream."
What Patrick is saying is that America's elderly can and should be willing to die of coronavirus so that the rest of us can patronize stores and restaurants, spending our money to boost the economy, and go back to life as it once was.
Before you applaud him for his bravery, you should know: Patrick insists he isn't a hero.
"...that doesn't make me noble or brave or anything like that. I just think there are lots of grandparents out there in this country like me... that what we care about and what we love more than anything are those children."
Well, that and a soaring DOW Industrial Average, apparently.
Open By Easter?
His comments come as President Donald Trump has started making a public push to reopen parts of the country by Easter, even as the number of cases continues to soar in the face of unprecedented lockdowns and social distancing, and even as the CDC continues to warn that citizens 60 years and older face the highest risk of serious illness or death. 
In fact, the White House's coronavirus response coordinator Deborah Birx pointed to data suggesting 99 percent of those who've died of coronavirus deaths were over 50, even as President Trump was making the case that the COVID cure can't be worse than the disease.
However, Patrick's interview set social media ablaze, with plenty of references to dystopian films like Logan's Run in which no one is allowed to live over the age of 30.
Virginia Democrat Qasim Rashid wasted no time in calling out Patrick's comments.
https://twitter.com/QasimRashid/status/1242265306040598530
And former presidential candidate Beto O'Rourke insisted this sort of language is wildly dangerous.
Pro-Life Turns Pro-Death
The irony of a staunchly pro-life politician calling for, essentially, the elderly to risk death to help the stock market, was not lost on many.
Author John Pavlovitz echoed journalist Alex Cole in questioning how a man who was once "screaming about Death Panels" would suddenly be willing to sacrifice his generation to an uncertain fate - if not certain death - to prop up the economy. "Call me strange, but I don't think the sick or the elderly are expendable just so Republicans can hold the presidency or so some already wealthy people can become even wealthier. Maybe I'm not a "pro-life" Christian—just a decent human being. I'll be okay with that."
A prominent Texas newspaper's editorial board even wrote a takedown of Patrick's statements, pointing out that he "apparently missed what should be a remarkable moment for the [pro-life] cause. The country has largely rallied around the idea that protecting life, especially that of the fragile, is worth the sacrifice. You'd think he'd reinforce that message."
Dying for the DOW
And yet, Patrick may just get his way.
With 700 confirmed cases related to the virus, Republican Gov. Greg Abbott has continued to resist implementing a stay-at-home order for all of Texas.
And Dr. Tom Inglesby of the Johns Hopkins Bloomberg School of Public Health warns it's only a matter of time before what's happening in hard-hit states like New York, California, and Washington reaches every last corner of the country.
As Patrick knows, continuing to carry on business as usual will indeed come at a very steep cost: Our seniors' lives.
The question is: Are you willing to die for the economy?