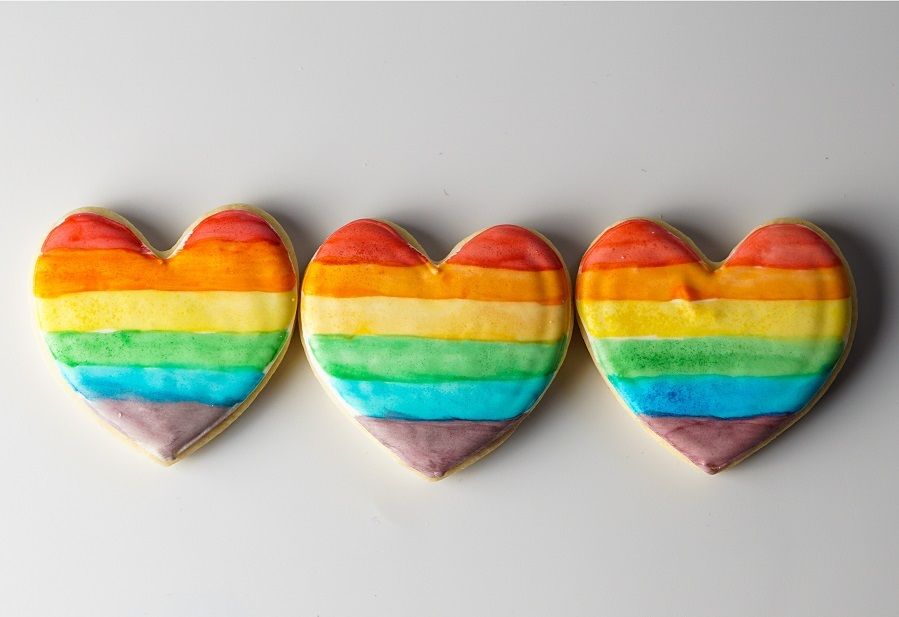 A Texas bakery went viral after a Facebook post lamenting how they had lost a big order due to their support for the LGBTQ community. 
"We received a very hateful message on our business page canceling a large order (5dz) of summer themed cookies for tomorrow morning (that we just finished decorating) because of a rainbow heart cookie we posted," the owners of Confections bakery wrote. "If you love our cookies we will have an overabundance of them tomorrow. Hopefully tomorrow will be better."
What happened next is astounding: The posts caught like wildfire, accruing some 40,000 likes (and counting) on Facebook.
The employees of Confections showed up to work the next day to a line around the block, thousands of new followers, and scores of positive messages on social media. We recapped the whole series of events on our page:
"We are astonished at your generosity of heart," they posted. "We've always had such faith in humanity, and y'all have just reconfirmed the ABSOLUTE BEAUTY in human nature."
Confections has been selling completely out of stock every day since, even as scores of cookie-lovers across the country ask them if they ship their sweet treats nationwide.
If this story doesn't underscore the power of the internet today, we're not sure what does.
This powerful tool we've developed can, unfortunately, make a person or a business the target of hate over a single innocuous post. But, by the same token, it can also be an intense force for good – allowing a community to connect over shared values and rally around something they care about and want to support.