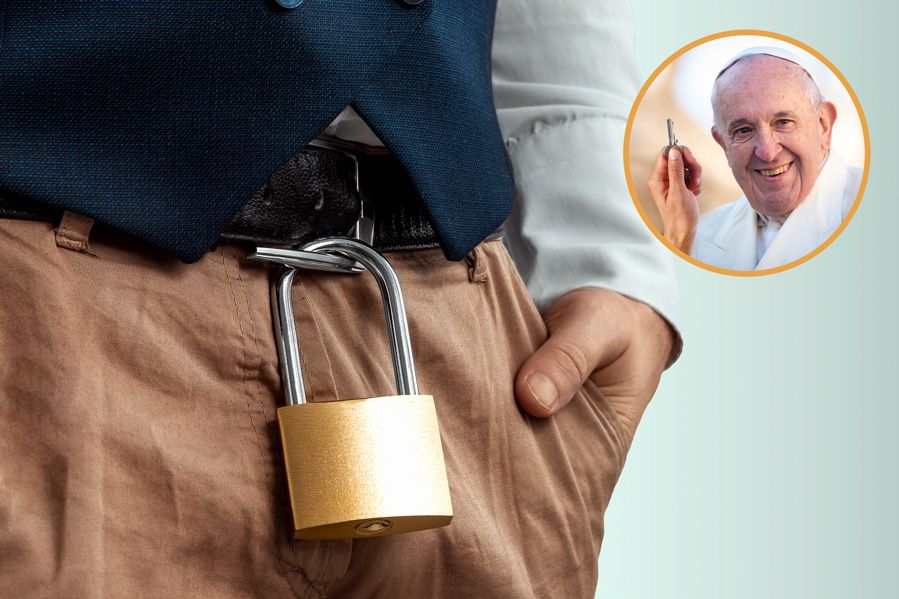 Pope Francis capped off his 10th anniversary as the supreme pontiff with some controversial comments.
In a recent interview, Pope Francis suggested that the principal of priestly celibacy – the requirement that all priests in the Catholic Church remain unmarried and abstain from sex – could be just a "for now" kind of thing, not necessarily forever.
"There is no contradiction for a priest to marry," Pope Francis said. "Celibacy in the western Church is a temporary prescription. It is not eternal like priestly ordination, which is forever whether you like it or not. On the other hand, celibacy is a discipline."
The pope's comments have led to speculation that this nearly thousand-year-old practice could be coming to an end. 
They've also sparked renewed dialogue about clergy celibacy, its history, and Pope Francis' own perceived progressive leanings.
Best Laid Plans
Clergy celibacy dates back to the 11th century, and is one of the Catholic Church's most well-known and celebrated traditions.
The most important figure in the Catholic world suggesting it might not be permanent has sent shockwaves through religious circles.
Curiously, this announcement seemingly flies in the face of comments made by Pope Francis just a few years ago on this very same subject.
In 2019, Pope Francis signaled his belief that celibacy remain mandatory, arguing that it is "a gift" and that he "does not agree with allowing optional celibacy."
Four years later, has Pope Francis changed his tune? The pontiff cited the Eastern Catholic Church – where celibacy is not a requirement, as a consideration. "Everyone in the Eastern Church is married, or those who want to," he explained. "Before ordination there is the choice to marry or to be celibate."
An Old Tradition
Clerical celibacy has been the norm in the Catholic Church since the Second Council of the Lateran, convened by Pope Innocent II in 1139. There, marriage for clergy was declared invalid – although clergy would continue to marry and bear children in secret for several hundred years afterwards.
While ostensibly adopted so that clergy could more closely emulate the celibate Christ, some historians have speculated that the Catholic Church had other motivations.
Primarily, money. No sex means no heirs, meaning clergy were a whole lot more likely to bequeath their fortune to the Church in their wills.
Still, not everyone was on board with priestly celibacy.
Protestant Reformer Martin Luther believed that marriage was necessary to avoid what he believed to be a very grave sin: masturbation. "Nature never lets up...we are all driven to the secret sin," he once stated. "To say it crudely but honestly, if it doesn't go into a woman, it goes into your shirt."
Well, that's one way to put it.
What do make of Pope Francis's change of heart on the question of celibacy? Is such a sacrifice an important part of the priesthood, or should clergy be allowed to live their lives as everyone else does?
When it comes to certain sects, should there be sex?