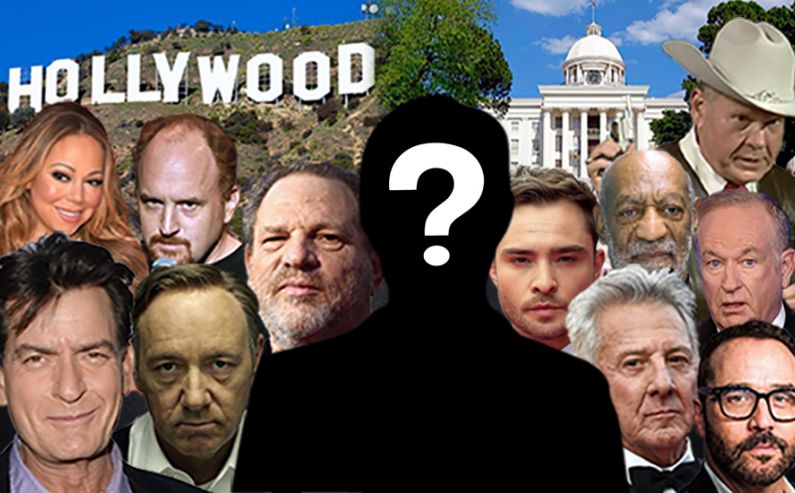 ---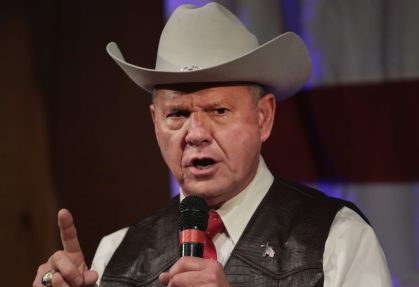 Over the past few months, countless victims have come forward with allegations of sexual harassment and/or assault committed by powerful people.
The most recent accusations to be made public involve Roy Moore, a leading candidate for the open Alabama Senate seat. Moore has been accused of making sexual advances on five different girls in the past, the youngest of which was 14 at the time (the age of consent is 16 in Alabama). As a state prosecutor, Moore wielded considerable power power that accusers say he used to threaten them into silence.
Undeterred, Moore's political allies have been quick to jump to his defense though not always with the desired effect. Alabama State Auditor Jim Zeigler raised some eyebrows when he told reporters that even if the accusations are true, there is nothing wrong with dating a younger woman. "Take Mary and Joseph," Zeigler said. "Mary was a teenager and Joseph was an adult carpenter. They became parents of Jesus. There's just nothing immoral or illegal here. Maybe just a little bit unusual."
Now, we don't claim to be Biblical scholars, but there is plenty of conduct detailed in the Bible which unequivocally would not fly by society's current standards. Was pulling the "Mary and Joseph card" really the best defense?
Secrets Spill Out
Unfortunately, Roy Moore is far from alone. Across the board, people in powerful places are being accused of using their positions to carry out and cover up serious sexual misconduct. The entertainment industry in particular has been roiled by a flood of accusations spurring widespread condemnation of many a beloved Hollywood figure. The list of famous personalities now mired in conflict is astounding, and seemingly grows longer as each day passes. Kevin Spacey, Harvey Weinstein, Louis C.K., Ben Affleck, Charlie Sheen, Jeremy Piven, Brett Ratner, Steven Seagal, Mariah Carey, Dustin Hoffman, George Takei, and Ed Westwick are just a few of those to see their names splashed across the headlines in recent weeks.
Ramifications
Reactions have been swift, and the consequences real. Harvey Weinstein was fired from his production company and quickly expelled from the Academy of Motion Picture Arts and Sciences. After Kevin Spacey was accused of making an inappropriate advance on a 14-year-old actor in 1986 (among other offenses), Netflix responded by terminating his contract for the House of Cards series, in which Spacey was renowned for his portrayal of President Frank Underwood. It seems Netflix feels the American public couldn't stomach the idea of watching a man play the President after he was accused of sexual misconduct (well, the fictional President at least).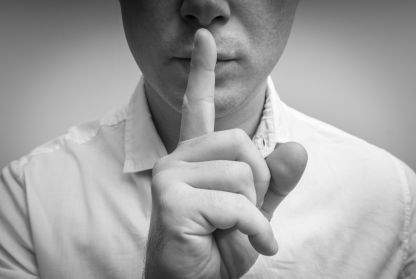 **Power Corrupts
**
Nearly all the incidents that have come to light have involved a skewed power dynamic. The alleged perpetrator was famous, and the victim relatively unknown an assistant, a secretary, an aspiring talent. The famous person used their status, their position of power as leverage. They would say things like: "What are you going to do, rat me out? Who's going to believe you?"
And so, the truth stayed buried.
What could drive someone to do something so awful, so immoral? Is there something about becoming powerful and influential that causes good people to become corrupted? It seems that for some, a psychological switch was flipped at some point. They began to feel invincible, as if anything they wanted could be theirs.
If that's your mentality, then it must be nearly impossible to take "no" for an answer.
It's Not Just Famous People
Although recent headlines have been dominated by prominent figures in politics and showbusiness, it's important to note that powerful people exist everywhere. Whenever a skewed power dynamic exists, so does the real possibility of sexual misconduct occurring no matter the industry.
The disgusting behavior of Harvey Weinstein has finally been brought to light, but let's be realistic: this is only the tip of the iceberg. There are countless more Harvey Weinsteins out there maybe not as rich or as well known but who act in similarly awful ways. These people might be smaller fish in the eye of the media, but their misconduct is no less harmful.
Where Do We Go from Here?
The past couple of months have shown that these perpetrators, while powerful, are by no means invulnerable. Victims are finally feeling empowered to speak out after years of tortured silence. In all likelihood, damning allegations will continue to surface. As they should.
It takes courage to speak out, to make a traumatic experience public knowledge. But the best way to get a skeleton out of a closet is to fling the door wide open and tell everyone what's inside.
Perhaps if we can expose enough of this misconduct, we'll have a chance of preventing more from happening in the future.