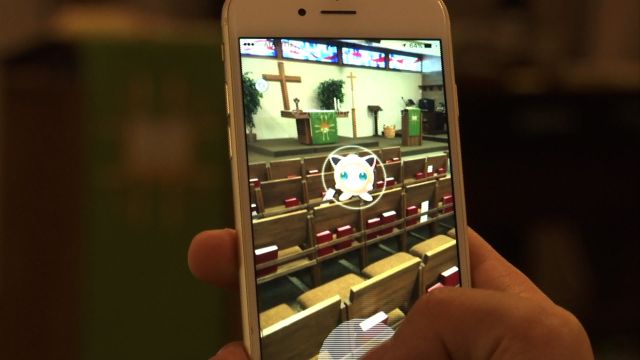 ---
If you own a smartphone, watch the news, or are active on social media, then you have undoubtedly heard about the new craze that's sweeping the nation: Pokémon Go. The popular franchise's latest release takes the form of an augmented-reality mobile game. Launched only several weeks ago, it set the record for the fastest mobile game to reach 10 million downloads worldwide. Many people attribute the fantastic success of the game to its wide appeal introverts and extroverts, old and young, male and female, the game has something to offer everyone.
How the Game Works
Basically, players walk around in search of Pokémon, which pop up periodically as their location is tracked by GPS. When a Pokémon appears, players try to capture it using their smartphone's camera. The game has been praised by many for encouraging people to get out of the house and be more active (even if they are staring at a phone screen). You may have seen groups of Pokémon players congregating in certain places around your neighborhood.
These places, known as PokeStops, are designated areas at which players can restock on important virtual items necessary for success in the game. PokeStops are typically located at landmarks such as businesses, parks, and frequently, churches. In fact, so many players have begun gathering in these areas that some churches are now using the game to attract new worshipers.
Pokémon for Jesus?
In an America which is witnessing steady declines in church attendance especially among young people officials have decided they may as well take advantage of Pokémon Go's enthusiastic following. Popular methods of outreach include displaying amusing messages on church signboards, or offering snacks to gamers who stop by to play. Some church leaders are even downloading the game themselves in order to attract more players to the church. Pastors say they are eager to show that the church can keep up with popular trends while still staying true to religious principles. This of course means that playing the game is prohibited during worship. However, churches are betting that at least some of the new visitors will stick around for Sunday services after roaming the grounds looking for Pokémon.
---
Instant Criticism
Secular critics have been quick to attack this as a simple bait-and-switch tactic. They argue that church leaders are slyly capitalizing on the game's popularity in order to lure unsuspecting young people to their houses of worship. Once inside, they are vulnerable to influence from existing members. This, critics insist, is a deceitful and dishonest way to boost membership. But church officials appear indifferent to these concerns to them, the Pokémon Go craze is a blessing. Potentially the most cost-effective marketing campaign they've ever undertaken simply showed up at their doorstep one day. In all fairness, an organization would be insane not to take advantage of the game in some way.
Westboro Baptist Church Conflict
Perhaps the strangest virtual Pokémon battle is being fought at the headquarters of the Westboro Baptist Church in Topeka, Kansas. The church is marked as a "gym" in the game, which means players can battle with their captured Pokémon to control the area. Famous for its strong anti-gay views, the Westboro Baptist Church gym was taken over by pro-LGBT Pokémon players battling with a Pokémon which they named "LoveIsLove". Infuriated, WBC officials retaliated with several Pokémon-themed homophobic Twitter posts. The conflict quickly made headlines.
Takeaways
No matter how long the game's popularity lasts, it has certainly raised interesting questions regarding the ethics of church outreach. Intuitive church leaders have decided to capitalize on Pokémon Go in an effort to attract new members. While some view these tactics as disingenuous, others see them as a brilliant and innovative way to connect with the community. What do you think? Are these attempts to entice young people completely ethical, or, as critics suggest, could they be compared to offering candy to a child from the window of a sketchy van?