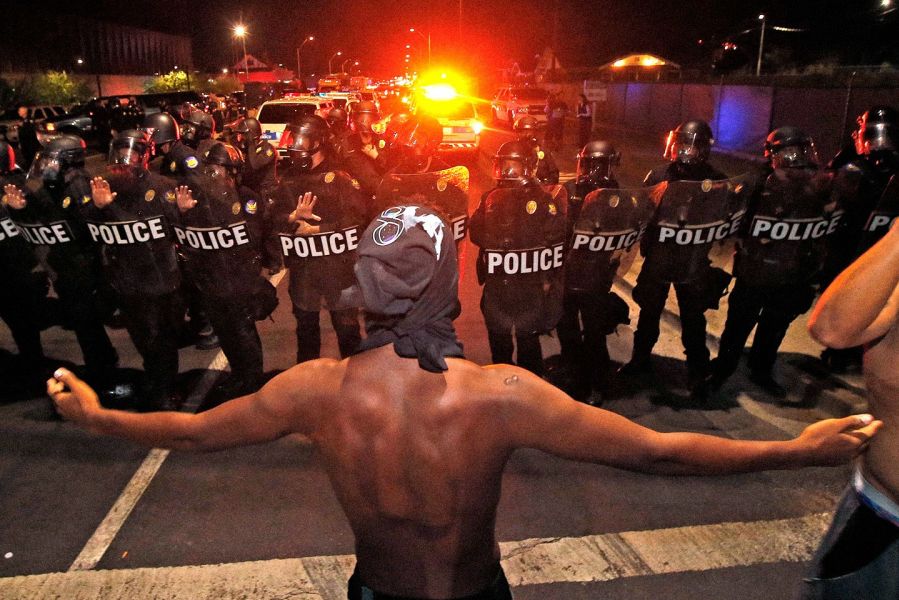 ---
America is a country divided in many ways. Politically, we are more polarized than at any time in recent memory. Economically, much of the country's wealth is concentrated in the hands of an elite few. But most glaring is this: despite years of progress on race relations, animosity continues to endure across racial lines. Unfortunately, recent incidents around the country make up the latest chapter in a long history of conflict between white and black America.
The ULC strongly condemns this violence. Our guiding belief is that we are all children of the same universe, and as such we must work together to find a solution to this conflict. Our goal here is to present both sides of the issue and encourage a unified effort in the face of division.
Alton Sterling and Philando Castile
The tragic deaths of Alton Sterling and Philando Castile earlier this month sparked national outrage. Both were black men, gunned down by police in separate shootings within two days of each other. They quickly became the latest martyrs for police reform. Plenty of police shootings occur every year, but these specific cases proved especially provocative because they were caught on camera.
Bystanders were filming as officers confronted Alton Sterling. He was thrown to the ground and surrounded by police, but didn't appear to be fully compliant with police commands. During the struggle, the officers realized Sterling had a gun on him things escalated rapidly and the encounter ended with Sterling being shot multiple times in the chest.
Philando Castile's girlfriend began Facebook live-streaming in the moments after Castile was shot during a routine traffic stop. According to reports, Castile immediately informed police that he was carrying a gun. He then began to reach for his driver's license. The officers reportedly thought he was going for his gun, and promptly opened fire. The video aftermath shows Castile bleeding out in the passenger seat as his girlfriend offers chilling commentary on the injustice of the shooting. After much contemplation, we've decided to include the video in this post.
WARNING: EXTREMELY DISTURBING CONTENT VIEWER DISCRETION ADVISED
[youtube=https://www.youtube.com/watch?v=HNCbgJ55jQY&w=640&h=385]
---
Retaliatory Violence
Millions of Americans saw these videos as fresh examples of a glaring injustice the tendency of police officers to kill black men without good cause. The latest resurgence in public fury was led by the Black Lives Matter (BLM) movement, which organized scores of peaceful protests across the country.
Then, what had been a nonviolent protest in Dallas quickly turned to tragedy five police officers were killed and a half-dozen others injured after a lone gunman opened fire. The shooter, who had no connection to BLM, appeared to be acting in retaliation to the recent police shootings stating that he "wanted to kill white officers". Tensions raised even higher, and it seemed as if things could not get any worse. But over this past weekend, it did. Another gunman seeking vengeance against police opened fire, this time in Baton Rouge, killing another three officers. That span of 10 days was the deadliest period for law enforcement in America since 9/11.
This recent spate of violence has triggered criticism of the Black Lives Matter movement.
Black Lives Matter
Black Lives Matter describes itself as "an ideological and political intervention in a world where Black lives are systematically and intentionally targeted for demise". For the past few years BLM has been growing in strength, leading protests all across America in response to police shootings of black men. However, it has also been criticized for being disorganized and lacking clear policy goals.
More of a philosophy than a structured organization, BLM operates without formal leadership or hierarchy. Critics argue that this has inadvertently led to violence. They contend that a lack of guidance has led some to interpret the phrase "Black Lives Matter" as a call-to-arms.
Just as extremists throughout history have used religion as an excuse to commit violent acts, several radical individuals have used the banner of Black Lives Matter to falsely justify violence. Of course, that it far from the original intent of the movement. BLM itself is based on a simple moral ideal that everyone deserves to be treated equally by the law. So why aren't they?
By The Numbers
The key piece of evidence in favor of police reform is the fact that black people are being killed by police in disproportionate numbers. The Washington Post examined these numbers and found that of the 1,502 people shot and killed by police since January of last year, 732 were white, 381 were black, and the remainder were of another race. However, black Americans make up only 13 percent of the population. Adjusting for this, black people in the U.S. are 2.5 times more likely to be shot and killed by police than whites. Even more staggering are the rates at which unarmed black people are killed by police, pictured at right. Obviously, these are profound disparities.
Critics, though, are quick to counter that black Americans also commit a disproportionate amount of crime. A look at FBI crime statistics for the 75 largest counties in America backs up this claim. Although they make up just 15 percent of the population, in these counties black Americans are charged with 45 percent of assaults, 62 percent of robberies, 57 percent of murders. This, too, is a striking imbalance.
Supporters of law enforcement defend police actions in black communities by arguing that since violent crime is much more likely to occur in these areas, police need to be on guard and ready to defend themselves. For them, split-second decisions can be the difference between life and death.
The Problem with Bad Apples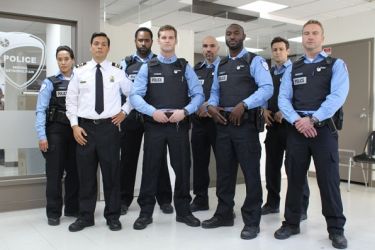 We are heartbroken by the recent shootings of police in Dallas and Baton Rouge. Being a police officer is undoubtedly one of the toughest jobs out there. However, it would be foolish to claim this issue is one-sided. While violence against police can never be defended, we must also acknowledge the troubling police culture which exists in America. It is overly-aggressive, nontransparent, and perpetuates a toxic "Us vs. Them" mentality.
For all the good the police do, there are always a number of police officers that engage in corrupt or violent behavior. To make things worse, police also have a terrible habit of defending one another regardless of circumstance. This phenomenon is often referred to as the "blue wall of silence". Whenever bad behavior does come to light, there are loud calls for police reform. However, time and time again these demands are spurned the public is ensured that "it's just a few bad apples" causing problems. But this is a terrible analogy. Let us not forget the saying: those few bad apples can easily spoil the whole barrel.
Takeaways
Black Lives Matter has electrified the movement for police reform by decrying racial mistreatment. Sadly, that very idea may prove to be the movement's undoing. The woeful reality is that race remains a divisive subject in America. Because of this, the portrayal of police brutality as a purely racial problem has likely killed any chance of legitimate reform in the near future. If this issue had instead been framed as an increasingly militarized, reactionary police force, support for reform could have come from all across American society. Instead, support is now clearly divided along racial and political lines. As we have seen in Dallas and Baton Rouge, such a dynamic only encourages further hostility and violence.
If there is one thing everyone can agree on, it's this: the violence needs to stop. We need to come together as a nation and focus on unity instead of division. By continuing to attack each other, we will only make things worse. As the late Mahatma Gandhi famously said, "an eye for an eye makes the whole world blind."
We'd like to hear your thoughts. Are both sides responsible for the escalating violence, or should one group shoulder the blame? More importantly, is there a path to peace in America?
---