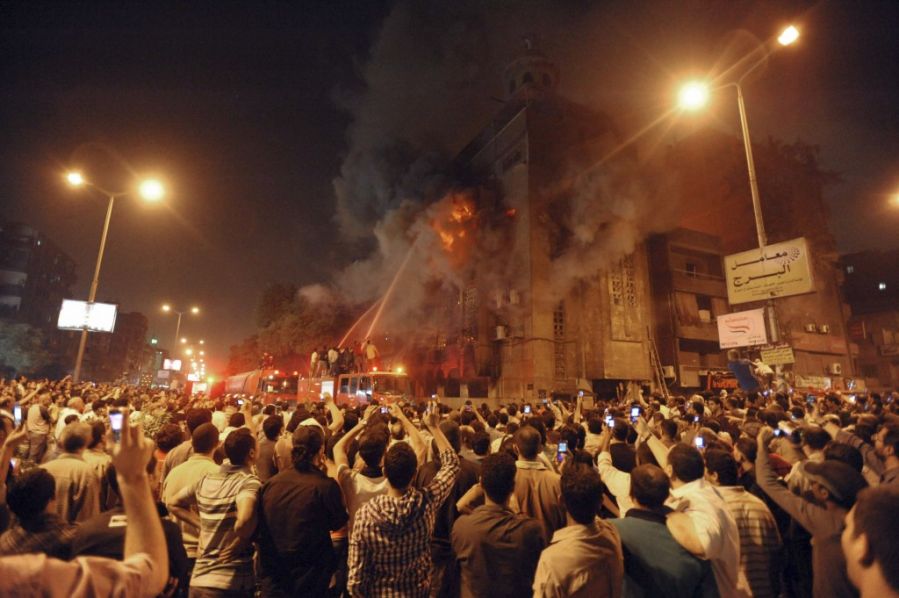 ---
Standing outside his home in the small Egyptian town of Al-Alrish last month, Medhat Saad was asked the question that has been striking fear in the hearts of Egypt's non-Muslim population: "Are you a Christian?"
Moments later, he was lying dead in the street, murdered by ISIS militants that have been conducting a bloody purge of Christians in Egypt and across the Middle East. Saad's mother survived the attack, but was dragged, kicking and screaming, out of her home. Already grieving for the loss of her son, the poor woman was forced to watch as the attackers proceeded to kill her husband, loot her home, and light it on fire.
The deaths of Medhat Saad and his father brought the number of Christians killed in this area of northern Egypt to seven all in a span of just one month.
Cruel Exodus
The severe brutality has forced many Christians in Al-Alrish to pack up and flee their homes in fear of religious persecution. Over 500 Christian men, women, and children have fled to a safer city about 200 kilometers away. Others have fled to various other regions in Egypt. Some of the uprooted families had lived in the town for over 10 generations.
The persecution of Christians in Egypt is not isolated to Al-Alrish. In fact, violent and even deadly disputes between Christians and Muslims have reportedly been cropping up in areas all across Egypt. As much as 10% of Egypt's total population is Christian, according to researchers and religious rights groups. However, official demographic statistics have not been released by the Egyptian government in an attempt to stifle allegations of religious persecution.
A Threat Made Real
In the wake of a vicious bombing of a Christian church in Cairo which killed 29 people, ISIS released a video taking credit for the attack. The message included a chilling statement directed specifically at Christians: "You are our first target and our favorite prey."
ISIS also insisted that the Cairo church bombing was only the first of many, and that more Christian lives would be claimed. This threat has become a nightmarish reality for many Christians in Egypt.
Asked about the increase in violence, one man described the dire situation: "At the beginning, we thought it was like any other threat. They would kill one family and then it would calm down. Suddenly, it horrifically intensified. It looked like vengeance. They didn't just shoot people, but they would shoot and slaughter them or shoot and burn them."
Another woman fleeing the chaos in Al-Alrish explained that Christians "fear for [their] lives" in that part of the country. Asked whether she expected to ever return to her home town, she replied, "They would slaughter us if we go back."
An Uncertain Future
This disturbing trend of violence has some people worried about a revival of widespread hostility along religious lines. Christianity and Islam have a well-documented history of conflict in the region, and ISIS seems determined to reignite just such a war. As of yet, the Egyptian government has announced no plans to address the ongoing religious persecution of Christians in the country.
With any luck, a peaceful solution will be reached so that various faith groups can live together in harmony. At this point, however, that scenario seems unlikely. What does the future hold for Egypt? Where do you see this conflict between religions heading?