Why should anybody become a pastor in an Internet church? You might think a process which is free, takes only five minutes, and almost immediately grants you the right to officiate weddings is a little bit shady, but in fact it is perfectly legal in most jurisdictions in the United States, and it offers many advantages which traditional ordination does not. It is largely for these reasons that the number of ordinations online has been steadily growing in popularity.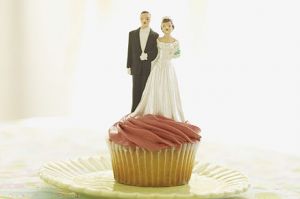 The advantages of online ordination are many, and benefit bride and groom as well as the minister. We have covered these advantages before here on the ULC Monastery blog, but repetition often induces clarity, so it helps to highlight them again for those with questions.
One advantage is that bride and groom are able to cut wedding expenses by choosing a minister ordained online; meanwhile, the prospective minister saves money on conventional training which does not necessarily prove their spiritual wisdom. Whereas mega-wedding expenses may run in the hundreds of thousands, a simple, frugal ceremony officiated by a minister in an online church saves money for all parties involved, since it is vanishingly cheap to become ordained online and to hire a minister ordained online. This proved to be the case for Jessica Alexander, who ordained her close friend and Houston Chronicle blogger Anna-Megan Raley online so that Raley could perform Alexander's wedding. Further showing the flexibility of online ordinations, Raley also served as Alexander's bridesmaid.
One reason it is so cheap to hire such a minister is that he or she is often a loved one of the bride and groom. The advantage of this is that it adds a personal touch. Friends and family members lend depth, meaning, and relevance to ceremonies since they are familiar with the bride and groom, unlike a stranger who has no connection with them and who holds the right to marry only because he or she spent years and thousands of dollars on traditional minister education and training. Alexander's ceremony is just one example how loved ones play an instrumental role in the wedding ceremony, given that the officiant, Raley, is a close friend of Alexander.
It is only natural, then, that ordinations online should become a more attractive and realistic way to find a wedding officiant.
Andre Hensley, president of ULC Modesto (which is independent of ULC Monastery), explains why online ordination is a growing trend. According to the Associated Press, Hensley says that the Internet has made ordination a much smoother and easier procedure. Another reason, he says, is that many people are no longer affiliated with a specific church, and they seek a nondenominational wedding ceremony that looks beyond religious differences. Janis Jones, a Chicago nurse, got ordained online to marry her sister largely because neither she nor her sister belongs to a specific church, and Kirsten Nichols, a Christian, was married to her Muslim husband by his cousin, who got ordained online. Nichols and her husband wanted a ceremony that overlooked religious differences while preserving a spiritual aspect. For pastors in online churches, then, religion is no boundary to love, and more and more people are drawn to this approach.
It is no wonder that more and more people should be taking advantage of the benefits of online ordination. Not only is it cheaper, but it gives friends and families an instrumental role to play in the ceremony, and it focuses on bringing together people in a loving, spiritual union despite religious differences. In a word, people are beginning to re-evaluate their priorities when it comes to marriage. We invite you to share your anecdotes about becoming a clergy-member in an Internet church by joining our ministers' forum and ministers' social network. What motivated you to get ordained online? In what ways did you find it liberating?
Source:
http://newsok.com/friend-will-you-marry-us-divonline-ordinations-on-the-risediv/article/3555411 --The Oklahoman