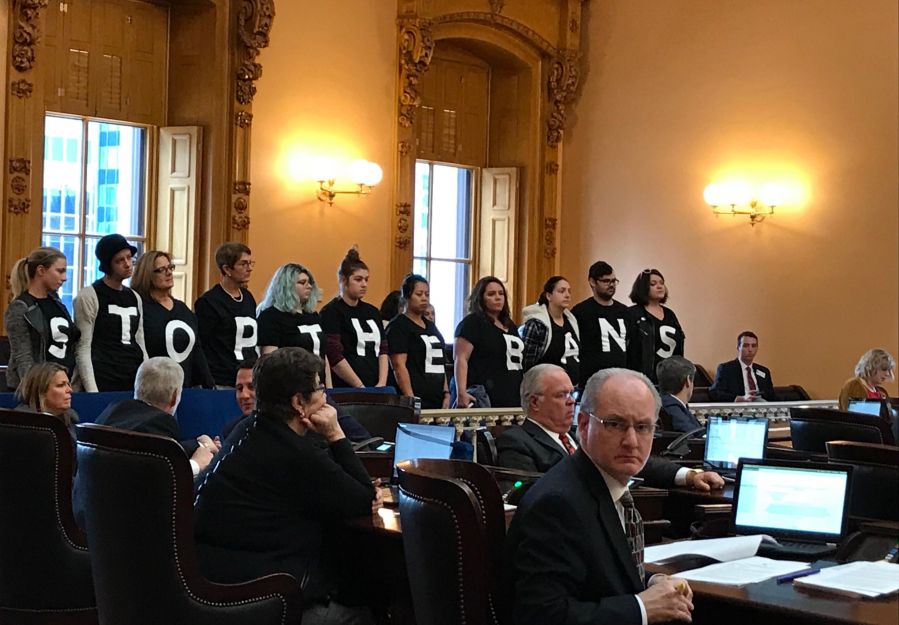 ---
Ohio has passed a bill which will institute a state-wide ban on abortion for babies with Down syndrome. Known as the Down Syndrome Non-Discriminatory Act, the legislation was officially signed into law by Ohio Governor John Kasich just before Christmas.
The new law stipulates that abortion can no longer be authorized based solely on the fact that a fetus has Down syndrome. Instead, affected children must be carried to term.
Strict penalties have been outlined for medical professionals who disobey; violations are punishable with up to 18 months in jail and a $5,000 fine. However, women would not receive punishment for seeking an abortion.

Rapid Reactions
As one might expect, the ban is proving to be highly controversial. Pro-life groups have championed the new law, calling it a positive step toward further restrictions on abortion.
Mike Gonidakis, president of the pro-life group Ohio Right to Life, was ecstatic: "Now that the Down Syndrome Non-Discrimination Act is law, unborn babies prenatally diagnosed with Down syndrome are given a shot at life."
But others don't see it that way. The Ohio chapter of the ACLU released a statement calling the move "blatantly unconstitutional" and poorly thought out.
"This bill does nothing to improve the lives of people with disabilities, nor increase their access to health care or other services, nor does it educate a woman and her family about having a child with a disability. It only further restricts a woman's ability to make a decision about ending a pregnancy."
It's yet to be seen whether the new policy will face a legal challenge. In 2016, a federal judge blocked a Down syndrome abortion ban passed in Indiana. In North Dakota, a similar law was enacted and went unchallenged in court.

Does Down Syndrome Justify Abortion?
This is obviously a tough question, but it cuts to the heart of the issue. Pro-choice groups point out that raising a child with disabilities comes with unique challenges, both emotionally and financially, that some parents may not be equipped to deal with. Given these challenges, they question why the government should be able to force women to give birth to a child with a serious genetic disability such as Down syndrome.
God's Plan
Pro-life advocates argue that every life is valuable, every child part of God's plan. It doesn't matter if the parents discover a disability during the pregnancy, they should still keep the baby. They insist that if God did not intend for a particular child to walk the Earth (however different that child might be) then He would not have made it so.
As for the burden posed by raising a child with Down syndrome: yes, it might be more difficult, but that is no reason for abortion, they insist. It will simultaneously be an incredibly rewarding and supremely frustrating experience just as parenthood always is. Why give that up?
Case Study: Iceland
In many European countries, aborting Down syndrome babies has become common practice. Take Iceland, for example. Since the advent of prenatal screening in the early 2000s, nearly 100% of Down syndrome pregnancies in Iceland have been terminated leading to a near eradication of the disorder nationwide. Although the country is home to more than 330,000 people, on average only one or two babies are born with Down syndrome each year.
Compare those numbers to the United States, where only 67% of Down syndrome pregnancies are terminated and 6,000 babies are born with the genetic disorder annually.
Helga Olafsdottir, a prenatal counselor in Iceland, explains how Nordic societies differ in their thinking: "We don't look at abortion as a murder. We look at it as a thing that we ended. We ended a possible life that may have had a huge complication... preventing suffering for the child and for the family. And I think that is more right than seeing it as a murder -- that's so black and white. Life isn't black and white. Life is grey."
Your thoughts?