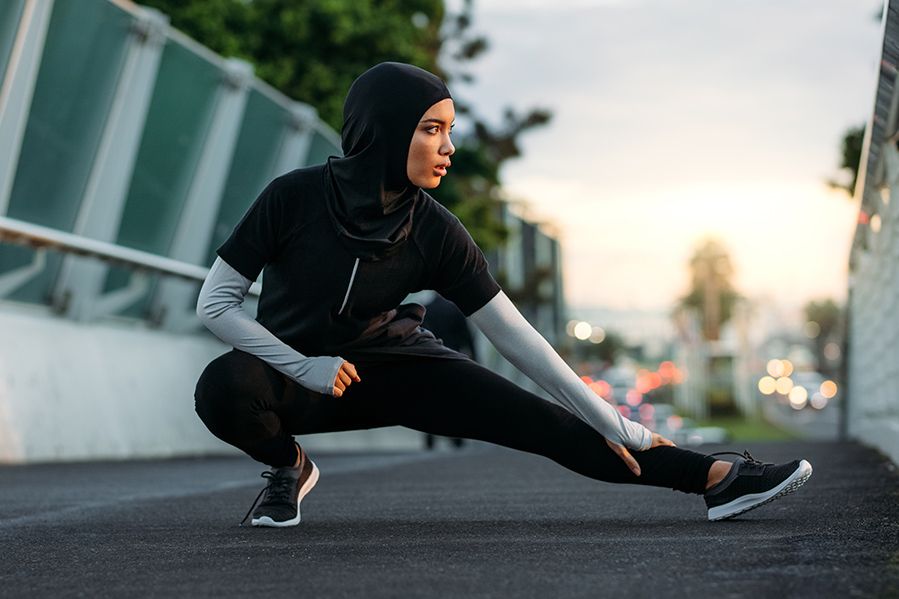 In the world of competitive women's wrestling, Muslim athletes are often forced to choose between their faith and their sport.
Repeatedly, female Muslim athletes at the high school and collegiate levels have been stonewalled over their requests to honor Islamic modesty laws in the wrestling ring – and they say there's no real reason why.
Wrestling With Discrimination
Wrestling is one of the fastest growing sports for women, but Muslim athletes often run into roadblocks to competing due to their faith.
Many female Muslims observe rules which state that women are to dress modestly, in full coverage clothes as well as the wearing of a hijab.
In theory, there should be no issue. While wrestlers wear singlets during matches, many Muslim athletes have fashioned their own full-coverage outfits, under which they wear the singlet.
However, in practice, athletes seeking to cover up have repeatedly run into issues. 
United World Wrestling (UWW) governs international amateur wrestling events, and their stringent rules around dress have forced promising young Muslim athletes to forfeit incredible opportunities to compete in a global stage.
Sisters Jamilah, Latifah, and Zaynah McBryde are widely recognized as some of the most promising young wrestlers in the United States. Last year, Latifah placed second in a high profile wrestling tournament in Texas, earning her a spot to compete representing the United States at the Pan-American Women's Wrestling Championship. 
But UWW, which runs the event, declined her requests to wear clothing over her wrestling singlet, pointing her to their standard uniform guidelines. Latifah McBryde ultimately chose not to compete and forfeited her coveted and well-earned spot. She now wrestles for Life University in Georgia.
At the heart of the frustration for Muslim athletes is the belief that no one should have to choose between their faith and sport. They say that there's no real reason they can't wear clothing honoring their faith during competition; It offers no competitive advantage and there are no safety concerns. Critics say it's just plain old discrimination.
"It's men who have no contact or information or input from women who are actually Muslim who are creating these regulations," explains Shireen Ahmed, senior contributor to CBC Sports. "It's outwardly anti-Muslim in its sentiment. There's no way to sugarcoat it."
Finding Common Ground
However, there have also been areas of compromise. 
USA Wrestling (the body which governs wrestling competition in the United States) is often accommodating, allowing female Muslim wrestlers to compete in their modified outfits or to wear hijab during matches. And some Muslim men have been granted exemptions to wear beards during wrestling tournaments, which is otherwise not allowed.
Still, it's taken a long time to get here. Muhamed McBryde - brother to the aforementioned McBryde sisters and a talented wrestler in his own right - missed nearly a year of wrestling at the University of Buffalo before the NCAA allowed him to wear a beard in matches back in 2013.
And some Muslim athletes say that things still aren't always fair. Some have pointed out that referees have failed to stop matches if their hijab slips into their eyes, for example.
While the onus is on wrestlers to request waivers and ensure that they are in compliance with all rules, at least USA Wrestling works with them. Once things go international, Muslim athletes, particularly women, are often forced to forfeit for out-of-compliance dress – and they say it's time for things to change.
What do you think? When it comes to athletics, should we carve out religious accommodations? Why or why not? 
Should athletes be forced to choose between honoring their faith and competing in sports?