---
What is nasty, snake-filled and apparently fit only to prepare dinner? Why, the modern feminist woman, of course at least that's the way one GOP senate candidate in Missouri sees it.
Courtland Sykes is a 37-year-old military veteran hoping to unseat incumbent female senator Claire McCaskill this November. But Sykes has suddenly found his election bid in peril following a cascade of criticism over a controversial statement he made disparaging the feminist movement and mocking the notion of women's rights.
Although there was plenty of crude language to unpack, perhaps the most notable passage covered expectations for the women in his life. Sykes wrote:
"I want to come home to a home cooked dinner at six every night. One that [my fiancée] fixes and one that I expect one day to have my daughters learn to fix after they become traditional homemakers and family wives."
Referring to his daughters, he further clarifies, "I don't want them to grow up into career obsessed banshees who forgo home life and children and the happiness of family to become nail-biting manophobic hell-bent feminist she devils."
Below is the full statement from his Facebook page:
She-Devils Bite Back
Sykes was clearly trying to energize Missouri voters that hold more traditional views on family and family structures, but his aggressive, condescending tone appeared to miss the mark. Instead of inspiring his supporters, Sykes' comments struck a nerve with many female voters evident in the wave of critical reactions to his statement on Facebook.
"Courtland Sykes is apparently running for office in the upcoming general election of 1954," joked one woman.
"I'm sorry, but any man who is incapable of following the directions in a cook book, probably shouldn't try something as hard as writing laws for our entire country," said another.
For all his confidence, Sykes' strategy seems to have backfired, sparking a flood of donations to his opponent.
"Despite never having heard of you before today, as a direct result of your gross antiquated statement, I just made a donation to Claire McCaskill. I'm sure she thanks you," another woman declared.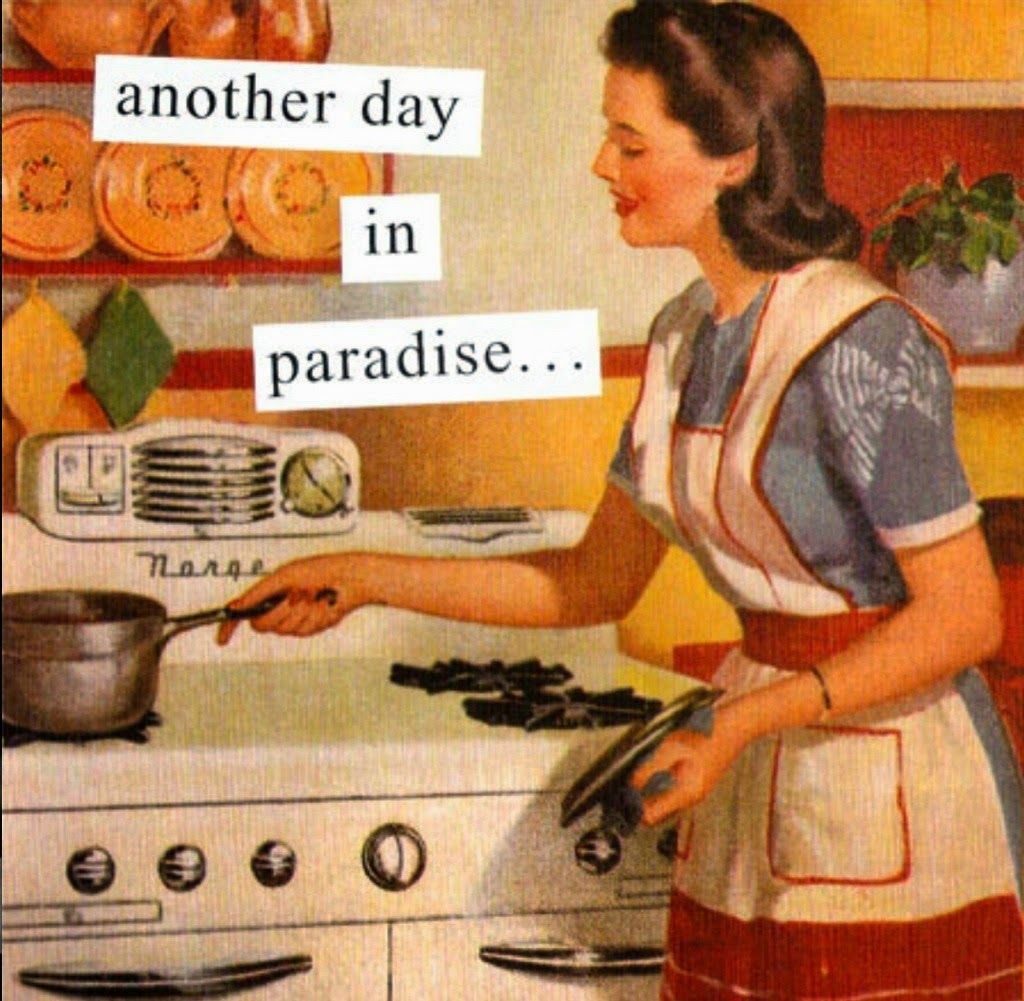 What is a "Woman's Place"?
Sykes' unapologetic take on women's roles is part of a broader cultural debate that's been going on for decades. What is the best way to organize society? Should women go out and pursue careers, or should they stay home and focus on raising children? What should men do?
Opinion has shifted considerably on this issue over the years. Far from the "housewife & breadwinner" model of the 1950s, nowadays women are encouraged to attend college, be independent, and forge exciting career paths right alongside men. By and large, this is viewed as a positive shift.
However, not everyone sees it that way. Those who favor a more traditional family structure insist there are consequences to the modern approach. They argue, for example, that having a full-time mother around is vital to children's development. If both parents are working all the time, then children might begin to feel neglected. This lack of structure could also compromise family harmony.
Given the strong feelings on both sides, it's unlikely this debate will be settled anytime soon.
In the meantime, here's some sound advice for the Courtland Sykeses of the world: if you expect your fiancée to cook you dinner every night (without poisoning your food) perhaps it would be best to avoid labeling all women who dare question your narrow point of view as "nail-biting manophobic hell-bent feminist she devils."
Just a thought.