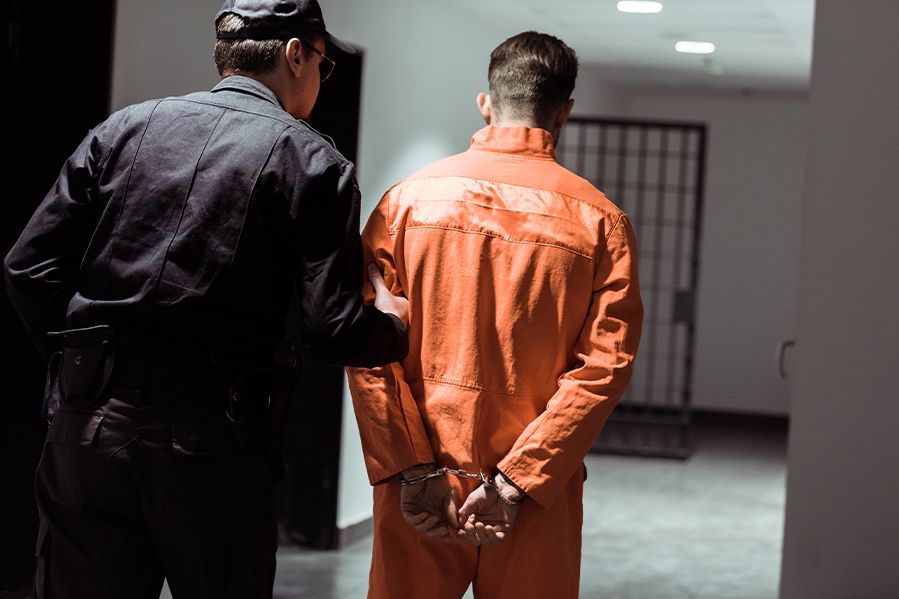 How far, exactly, should religious freedom go?
What if the faith in question has been deemed a hate group by the Southern Poverty Law Center, and has also been the subject of investigation by the FBI?
That's the debate stirring after a Michigan appeals court sided with a white supremacist faith group.
The ruling sparked backlash from critics, who are outraged that religious protections are being extended to two prisoners who follow a racist religious movement. 
What is Christian Identity?
The recent court ruling concerns members of Christian Identity, a religious ideology that believes God made white people to be superior.
The movement was founded in the 1980s, but has slowly gained prominence in recent years. Described as an "antisemitic, racist theology" by the Southern Poverty Law Center, followers believe "that whites of European descent can be traced back to the 'Lost Tribes of Israel,'" according to the Anti-Defamation League.
"Many consider Jews to be the Satanic offspring of Eve and the Serpent," the ADL writes, "while non-whites are 'mud peoples' created before Adam and Eve."
Thus, Christian Identity followers believe that only whites are God's chosen people, that God intended to keep separate whites and non-whites, and that only the former could enter the Kingdom of Heaven.
One of the core tenets of Christian Identity is the separation of races, which is considered to be a divine command from God. "Race mixing" and homosexuality are both considered punishable by death.
Christian Identity is closely linked with the neo-Nazi and neo-Confederate movements, and Christian Identity "churches" are almost always a hotbed of violence and domestic terrorism. Adherents have been responsible for several high-profile attacks since the 1980s. 
So… this is a legitimate church in the eyes of Michigan courts? 
Yes. At least for now.
Hate and Faith
Here's how we got here: two Michigan inmates sued the Corrections Department, hoping for their Christian Identity beliefs to be recognized so that they may formally hold religious services. They argued that denying them the right to express their faith was a blatant violation of their right to freedom of religion.
The Corrections Department argued that recognizing the group would only exacerbate racial tensions in prison, where racially motivated hate and violence is already notorious.
But the court argued that the state failed to make a compelling case that the prisoners wouldn't pose a safety risk to their fellow prisoners, corrections officials, or themselves.
"Each (prisoner) testified that he was nonviolent and would prevent others from acting aggressively at group services," the court wrote in their 3-0 opinion. 
"The department offered silence in response — it did not, for example, present any evidence that plaintiffs or any other inmates who follow Christian Identity are violent," the opinion explained.
Not Your Average Parishioners
One of the prisoners in question is 43-year-old Scott Perreault, who is serving a life sentence for murder.
Perreault celebrated the win and even invited non-whites to attend upcoming services, where they'd learn all about "Caucasian history and heritage, and Christian heritage."
"It's not about anybody being a supremacist. It is truly about being separatist," he insisted. 
Corrections Department officials say they'll watch the services and the inmates very closely to ensure things stay under control.
However, critics say that a "religion" that has a track record of being a vessel for racism, antisemitism, and homophobia should never have been extended such legal protections in the first place.
What is your reaction? Should religious freedom be extended to all faiths? Where should the line be drawn?