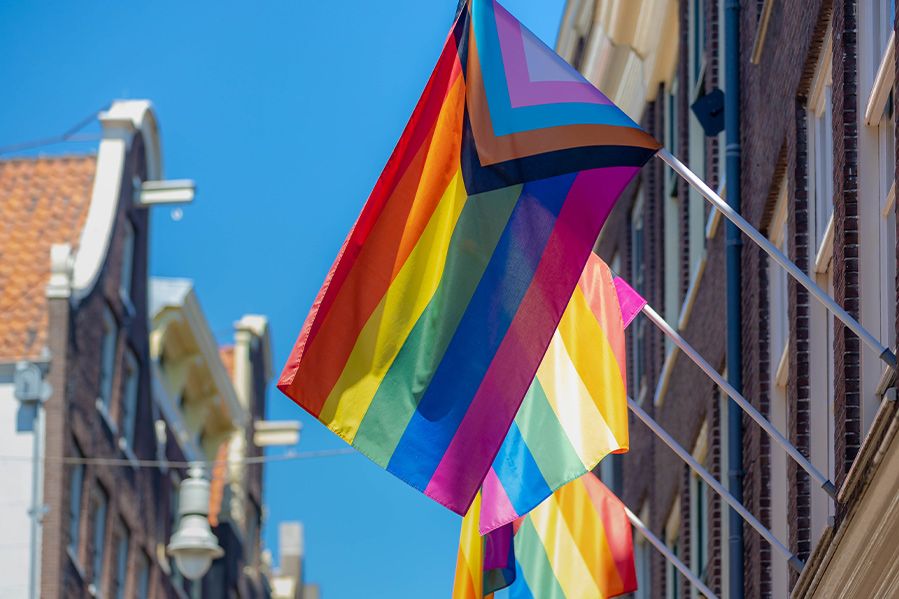 The City Council in Hamtramck, Michigan, has unanimously voted to ban the LGBTQ Pride flag on the grounds that it offends religious sensibilities.
The decision caps off three months of incendiary debate on the subject. 
But unlike your typical standoff between the LGBTQ community and faith groups in the U.S., the Bible had no part to play. 
Instead, it was the Quran being referenced... because Hamtramck is a majority-Muslim city. 
It is now forbidden to fly the Pride flag on government property anywhere in city limits. 
The situation has turned two historically marginalized groups against one another – and led to some awkward questions about what happens when LGBTQ rights and religious freedom collide. 
"Don't Put It Down Our Throats"
City councilors argued that Hamtramck is already welcoming to the LGBTQ community, but that flying the Pride flag on government buildings is one step too far and tramples on the religious beliefs of its residents. 
"We want to respect the religious rights of our citizens," argued City Councilman Nayeem Choudhury. "You guys are welcome… Why do you have to have the flag shown on government property to be represented? You're already represented. We already know who you are… By making this (about) bigotry… it's making it like you want to hate us."
The city council vote to ban Pride flags from government flagpoles follows months of often contentious debate. During a lengthy session where the public was welcome to comment, two women kissed in protest:
Despite outrage from the local LGBTQ community and allies, the ban was passed unanimously.
With some eyebrow-raising wording, local resident Hassan Aoun summed up the position of those in favor of the ban.
"Don't put it down our throats," he said. "You can be gay by yourself."
Pride or Prejudice
If this community sounds familiar, it's because this isn't the first time they've been in the news lately. Earlier this year, the Hamtramck City Council legalized animal sacrifice, which incensed the animal activist group PETA. 
Some of the same individuals spearheading the Pride flag ban were also involved in the abject pandemonium at a nearby Dearborn, Michigan school board. Protesters there – many of whom were also present at the Pride flag ban – flooded school board meetings to demand that books with LGBTQ content be removed from school libraries.
That one-two punch has the LGBTQ in the Hamtramck community feeling very unwelcome – despite the city council's insistence otherwise.
One resident, Hayley Cain, said the recent Pride flag ban "sends a clear message of discrimination."
She moved to Hamtramck because "I knew it was a diverse community," Cain said. "I'm questioning whether it is. I don't want to live in a place like this."
Rep. Rashida Tlaib, one of the first Muslim women elected to congress, also expressed her dismay at the decision:
Can Islam and LGBTQ Rights Coexist?
That's the question many are pondering after this latest controversy.
Skeptics point out that most schools of Islam teach that gay marriage (or any type of same-sex partnership) is a grave sin. In certain Muslim-majority countries, gay people are routinely given the death penalty. Critics ask: how could such religious teachings possibly be compatible with LGBTQ rights? 
However, others argue that Muslims and queer people can absolutely coexist.
Among them is columnist Wajahat Ali, who appeared on MSNBC and spoke about fostering a "big tent" where Muslims set aside their religious beliefs about LGBTQ people for the greater good of progress.
What is your reaction?