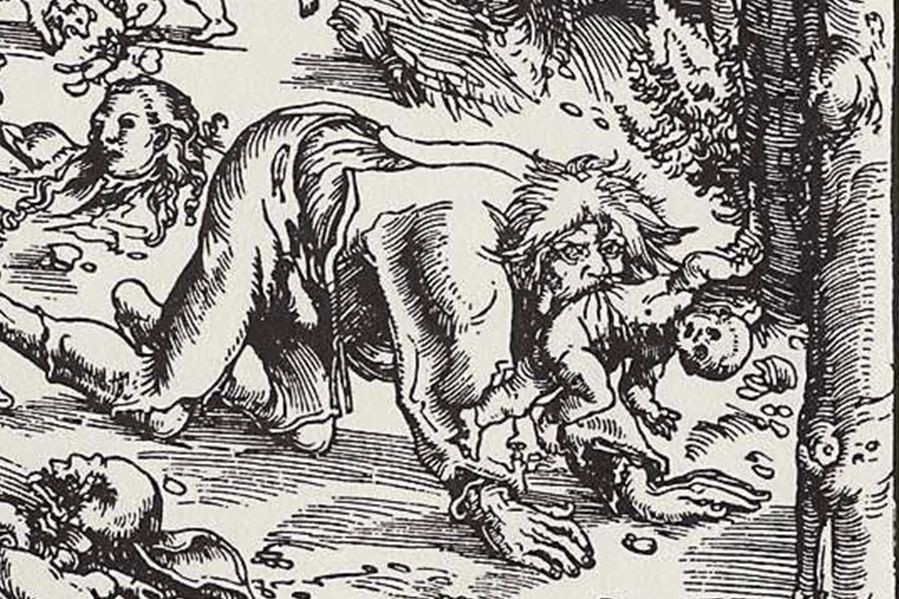 You are likely familiar with the Salem witch trials of 1692, in which a pair of young girls accused three local women of witchcraft, sparking a hysteria that would consume colonial Massachusetts over the next year.
But did you know that centuries before, Europe had its own trials involving the supernatural? Back then, it was a different culprit: werewolves.
A Brief History of Werewolves
Although largely associated with the Middle Ages, werewolf folklore can be traced back to at least the time of the ancient Greeks. Herodotus, in Histories, wrote of a tribe in Scythia that was transformed into wolves once per year. And even within Greek mythology, King Lycaon of Arcadia is turned into a wolf by Zeus after testing his omnipotence by serving him human remains.
But the time period most closely associated with werewolves is the Middle Ages – and for good reason: there's evidence to suggest that belief in werewolves was common throughout Europe during this time.
Although recognized as dangerous, they were often viewed with a sympathetic eye because their transformations were out of their control. Werewolves were desperate to stop their affliction and protect their family and neighbors from themselves.
However, somewhere along the way, commoners lost their sympathy for werewolves. During the 15th century in Valais, Switzerland, what is believed to be one of the first werewolf trials took place.
Witches and werewolves alike were blamed for particularly poor crops one year, and soon after, pretty much every other bad thing that happened to anyone at any time. Livestock died? Had to be werewolves. Sick? Werewolves and witches did that. Impotent? Uh, a witch did that… sure.
Not Lycan This
From there, accusations of werewolfery spread throughout Europe. Wolf attacks on both livestock and people (a somewhat common fact of life in this era) were blamed on werewolves.
In 1521, the Pope himself got involved; Inquisitors he appointed presided over trials for those accused of being a werewolf. Two men, Pierre Burgot and Michel Verdun, were tortured into a shocking confession.
The men admitted that they sold their souls to Satan, could transform into werewolves, and ritualistically ate children. They were promptly burned at the stake.
Some scholars believe that blaming werewolves was a way for the public to rationalize disturbing serial killings. Two infamous alleged serial killers of the era – a German farmer named Peter Stumpp and a French hermit named Gilles Garnier – were accused of werewolfery and executed.
Under fear of torture, Stumpp confessed to killing fourteen children and two pregnant women. In detail, he described eating the fetus's hearts, which he allegedly described as "dainty morsels." Rather than come to grips with human evil so deep, one could see how it might be easier to blame it on werewolves and call the matter settled. 
Because it's been so long and we can't exactly call Forensic Files in to sort this whole thing out, whether these men were guilty of their crimes or merely confessed under extreme duress might never be known. And thankfully, werewolf accusations have really petered out these last few centuries.
However, the phenomenon of blaming evil behavior on supernatural forces doesn't appear to have gone away. Just a few years ago, Pope Francis made headlines when he declared that the devil was responsible for the Catholic clergy sex abuse scandal. 
What is your reaction?